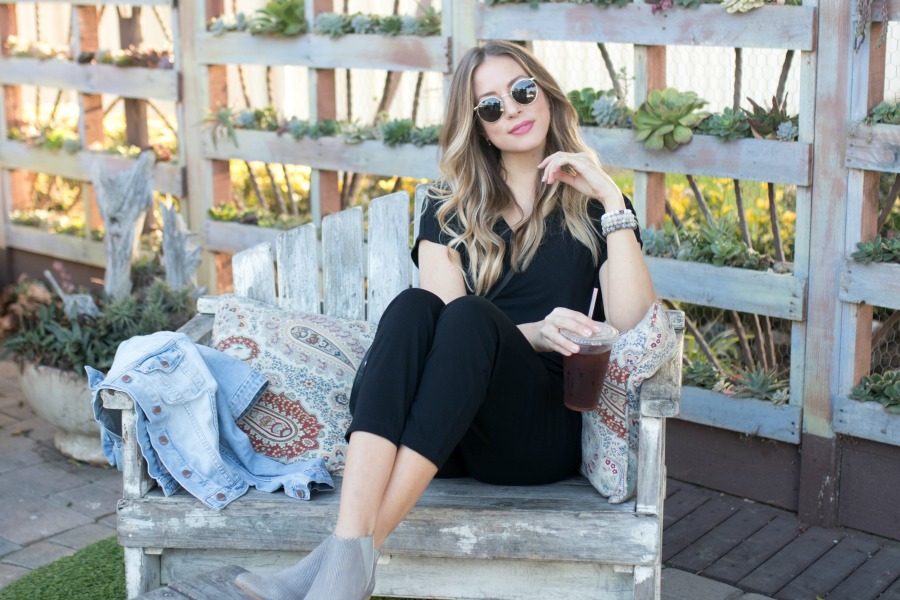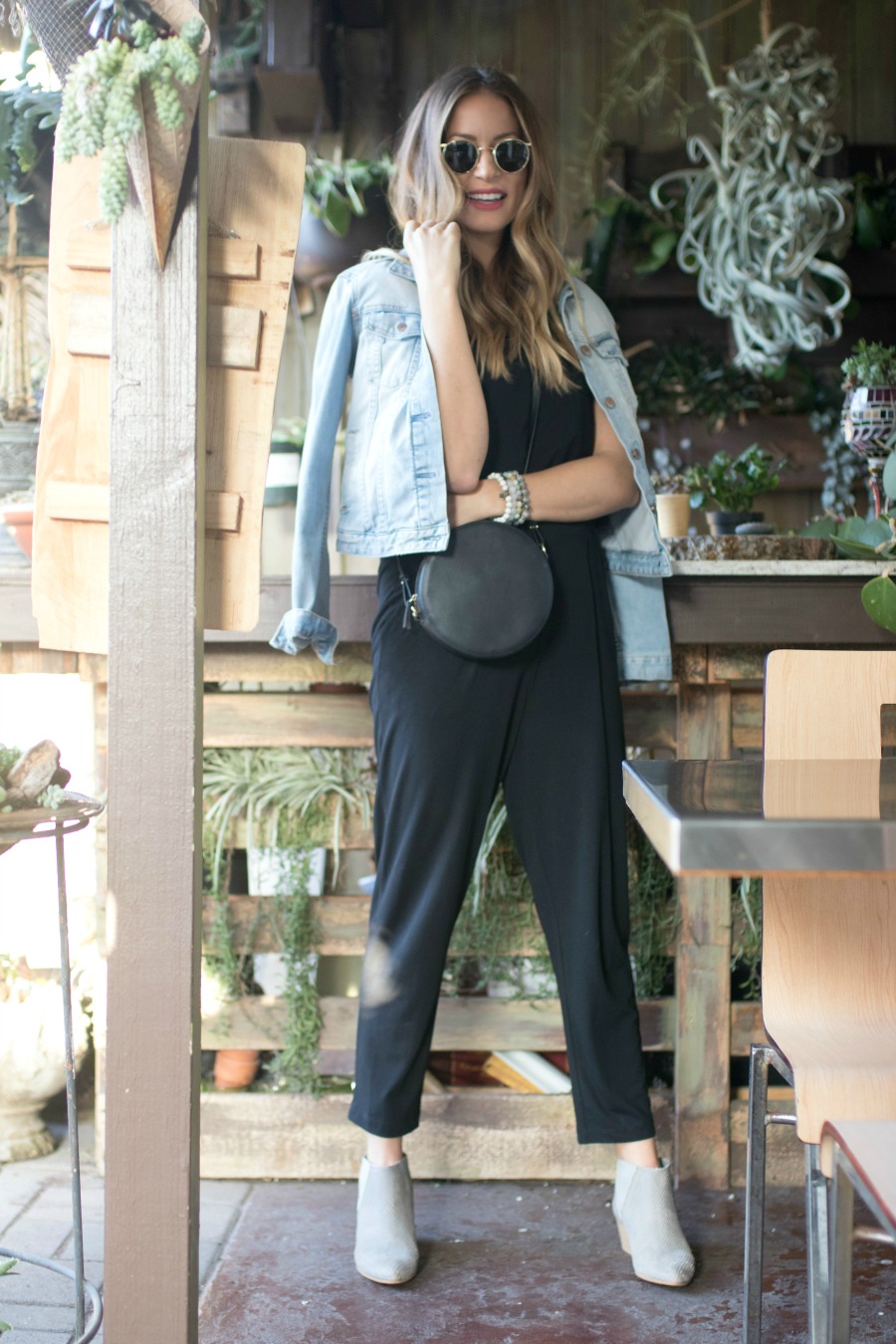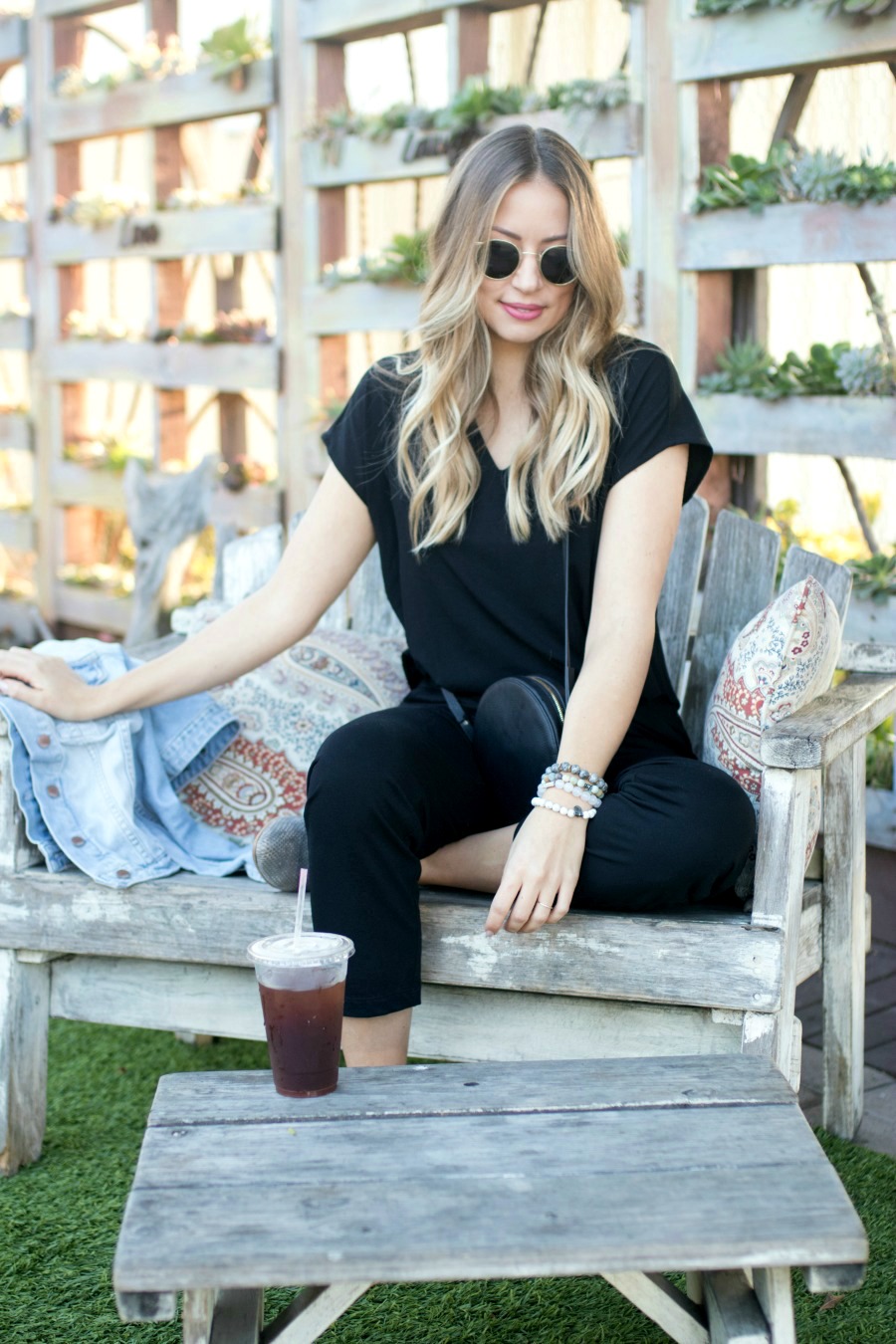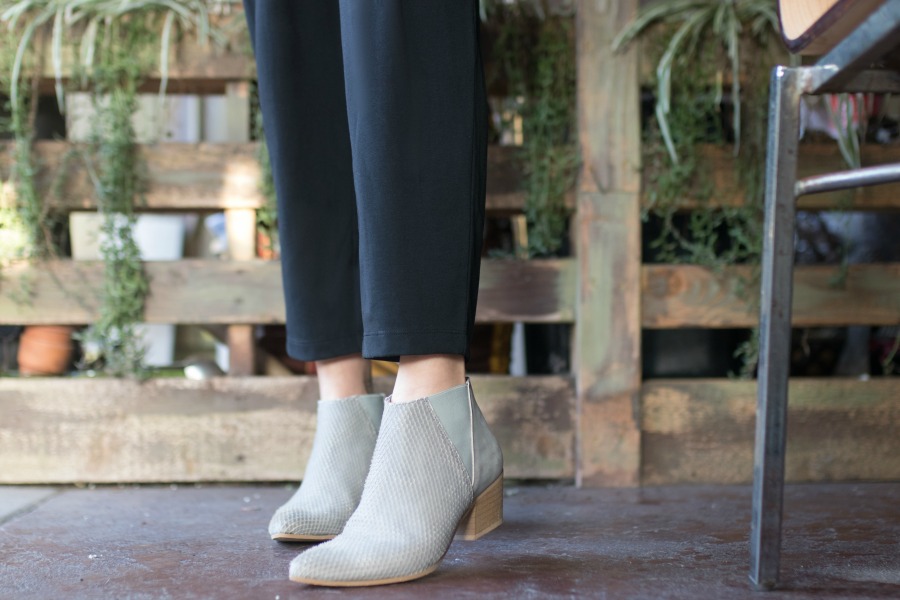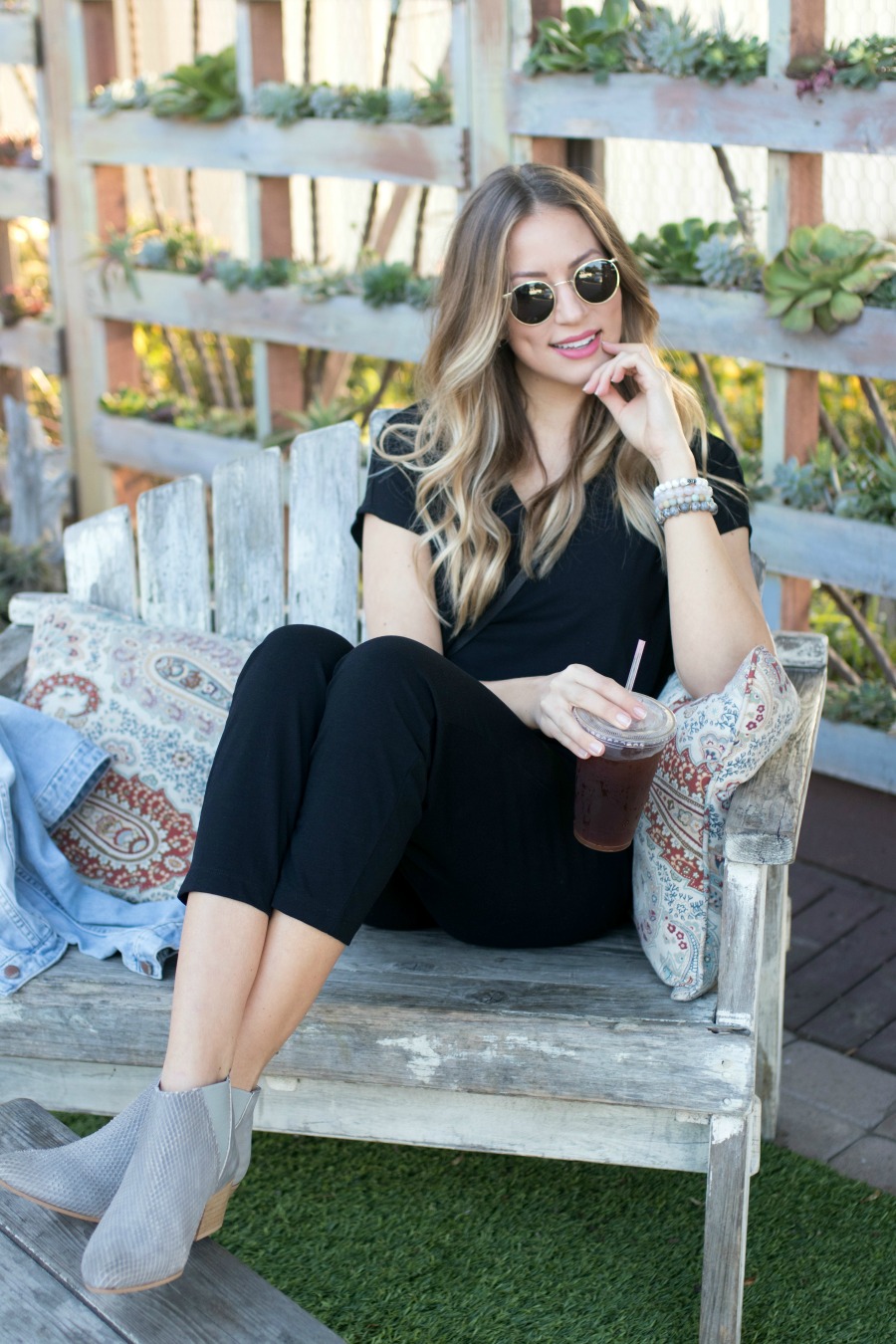 Wearing: Jumpsuit (similar for $88) | Jean Jacket | c/o Olive Booties | Bag (similar)  | Bracelets | Sunglasses | Photos by Nelly Montesinos
Yes, this week I moved BACK to California! & yes, that's mean it was my third time in 24 months that I've packed up my life & moved cross country. It was a tough decision, as I did love Raleigh, but my job & my life (squeezed into a storage unit) was still in California, so I chose sun over snow & made the trek back. Good thing I did because these We Are 5028 booties just vibe in the CA sunshine, no?
Making the choice to move back to California solo was tough, but for some reason I have a completely different outlook on 2018 than I did on 2017. Last year I did a lot of moping.. wanting more (in all aspects of life) but refusing to put in the time or effort. Does that ever happen to you? I felt stuck, a little lost, & very confused. But, realizing that WE have the power to choose how we perceive things made me look at my life a whole lot differently. What if I approached every challenge as a learning curve? What if I focused on the good & ignored the bad? What if I handled every tough situation from a place of love & not resentment? Our whole attitude towards life comes down to a simple choice that we are lucky enough to make.
I want this year to be MY year & I'm willing to put in the work to make that happen. I want to set myself up for success with my job, my blog, my writing, my hobbies, my health, & my relationships. I want to be the best version of myself, not because I have to but because I genuinely want to. I want to approach every situation with a positive perspective & be confident that the choices I make are impacting my life for the best. I want to thrive in my career(s), create awesome content, feed my body & fuel my soul.
I'm excited for what's to come & I think this year is going to full of adventures! Shop my look below.