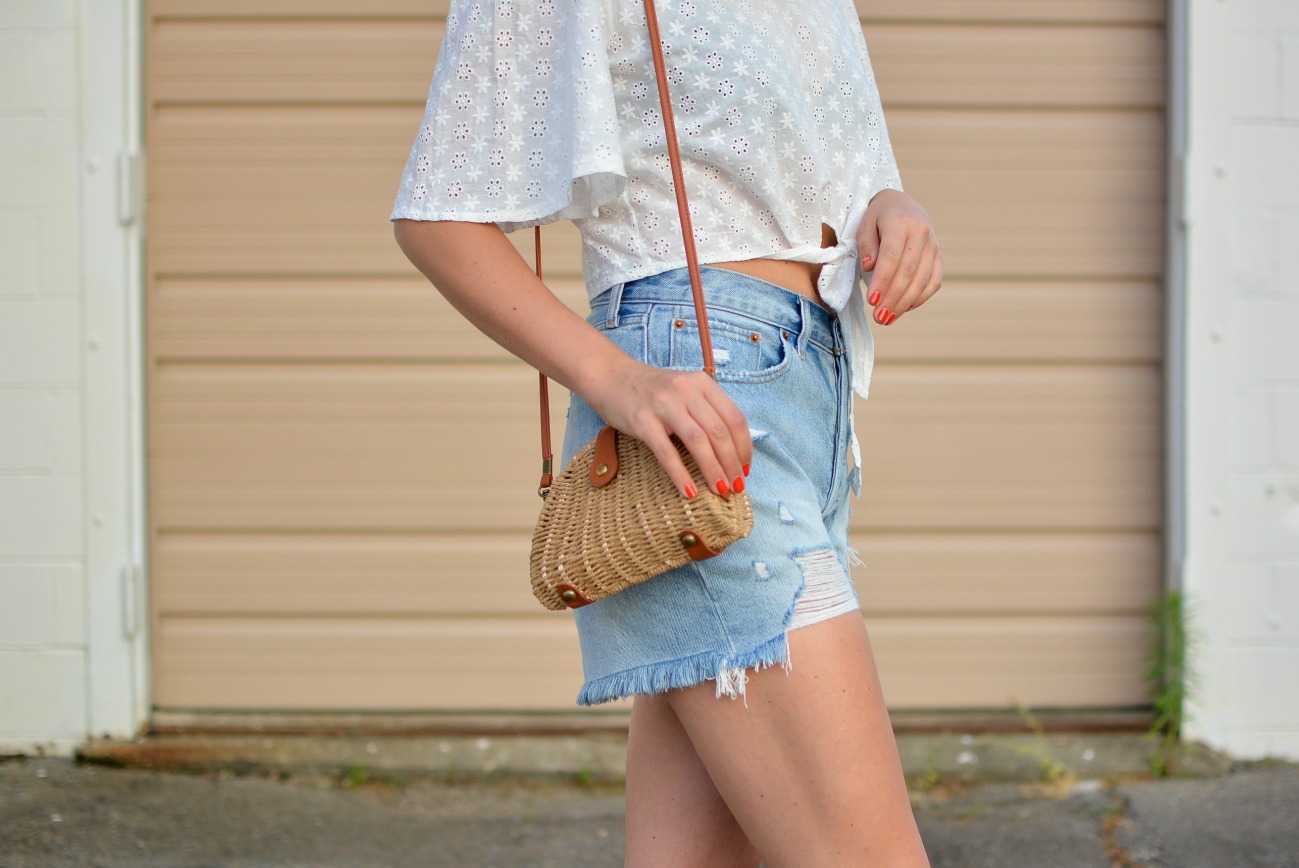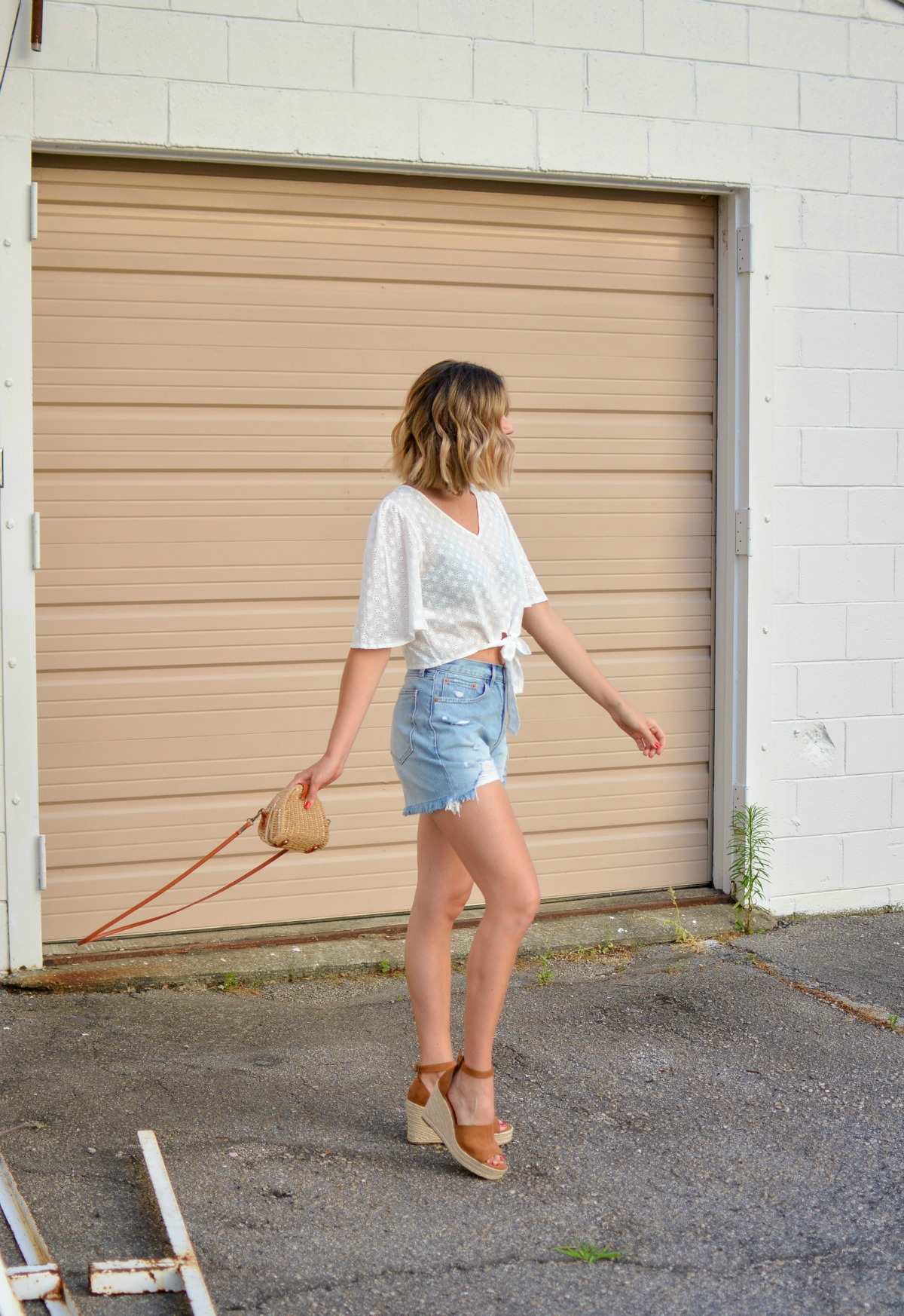 WHAT I'M WEARING
Blouse | Jean Shorts | Wedges | Straw Bag
Before we dive into it, let's take a moment to appreciate this playful outfit that is perfect for the hotter days. I've been really into wearing these jean shorts with crop tops lately. I like to think the longer length of the jean shorts counteracts the cropped top, making it look tasteful instead of trashy.. right?!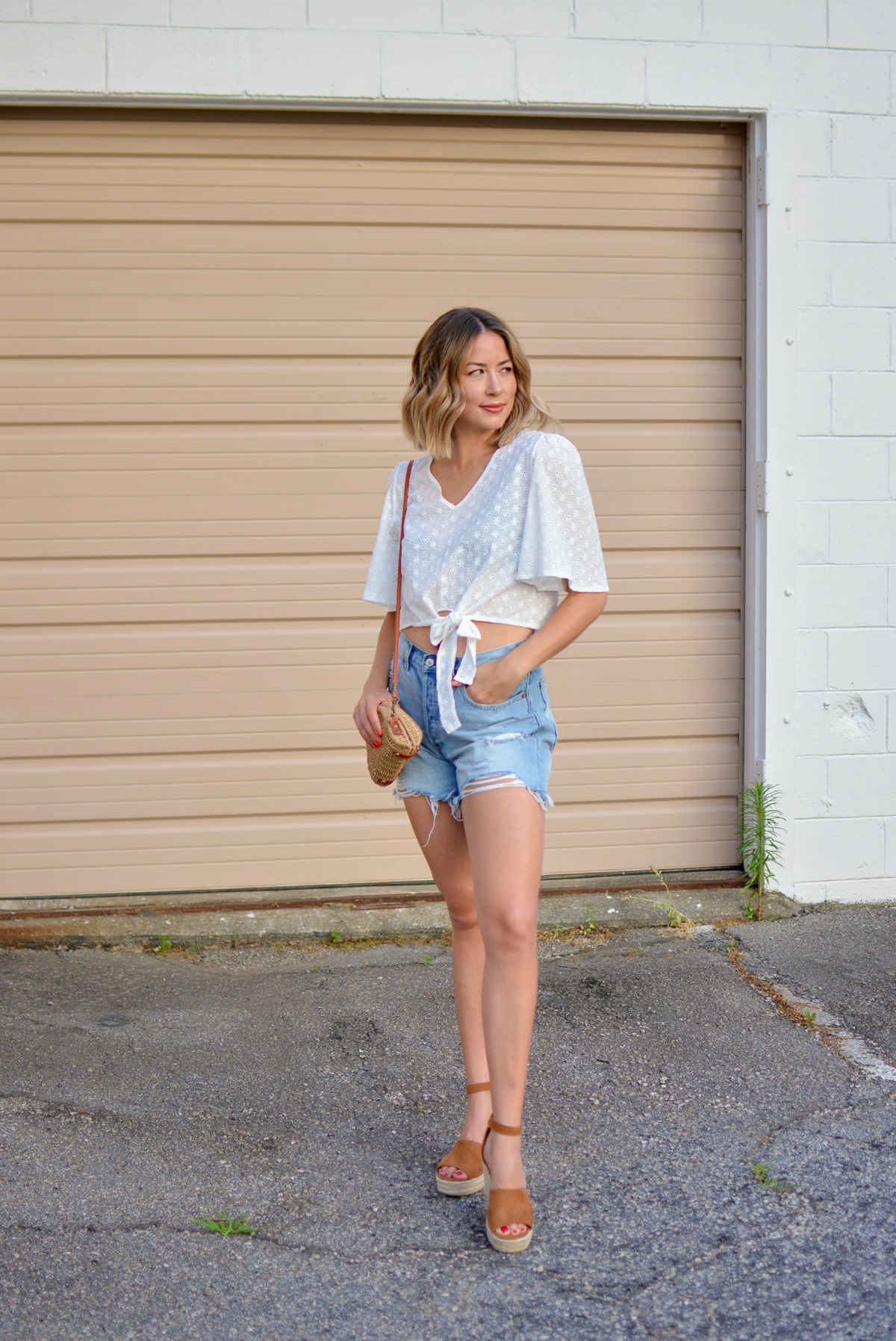 So, if you remember, back in March I shared my 5 favorite items that I bought during the Winter months that I wore non-stop. Even though I don't think I shop that much (ha-ha), it was fun to see which 5 pieces got the most wear. Now that Summer is just a few weeks away, it's the perfect time to share my 5 Spring must haves.
Also, friendly reminder that all of the items below are still available so if you're interested, GRAB THEM NOW.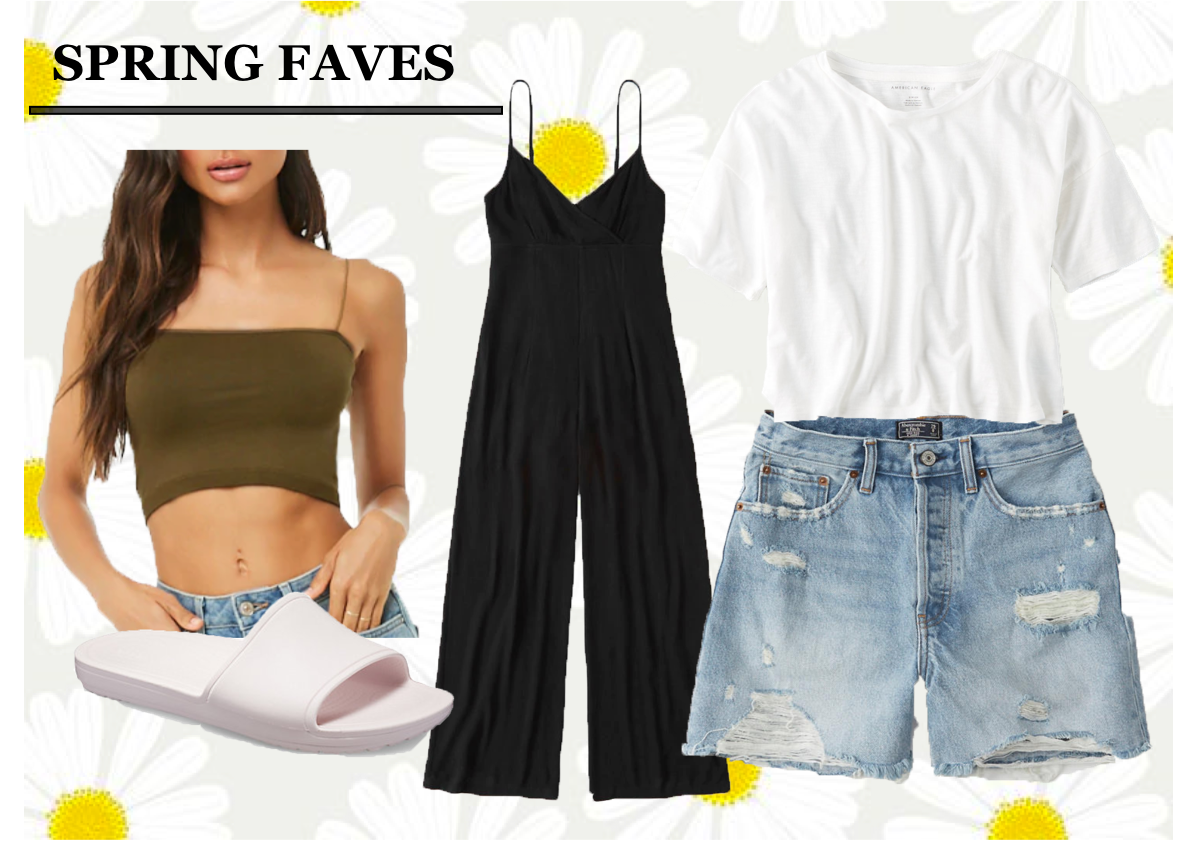 MY 5 SPRING MUST HAVES
If you buy any of these items & love them as much as me, let me know! You can also shop my outfit that I'm wearing in this post below.