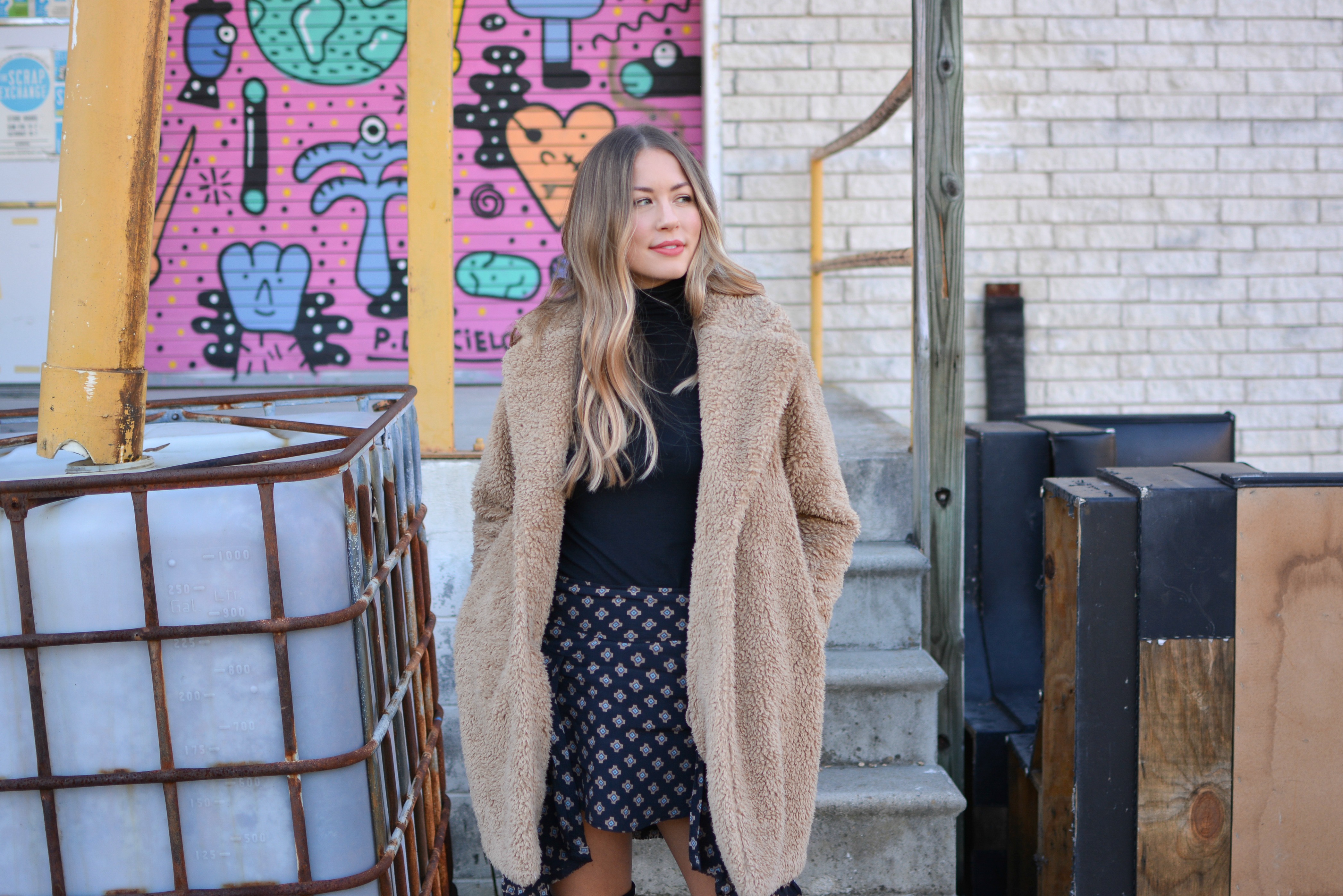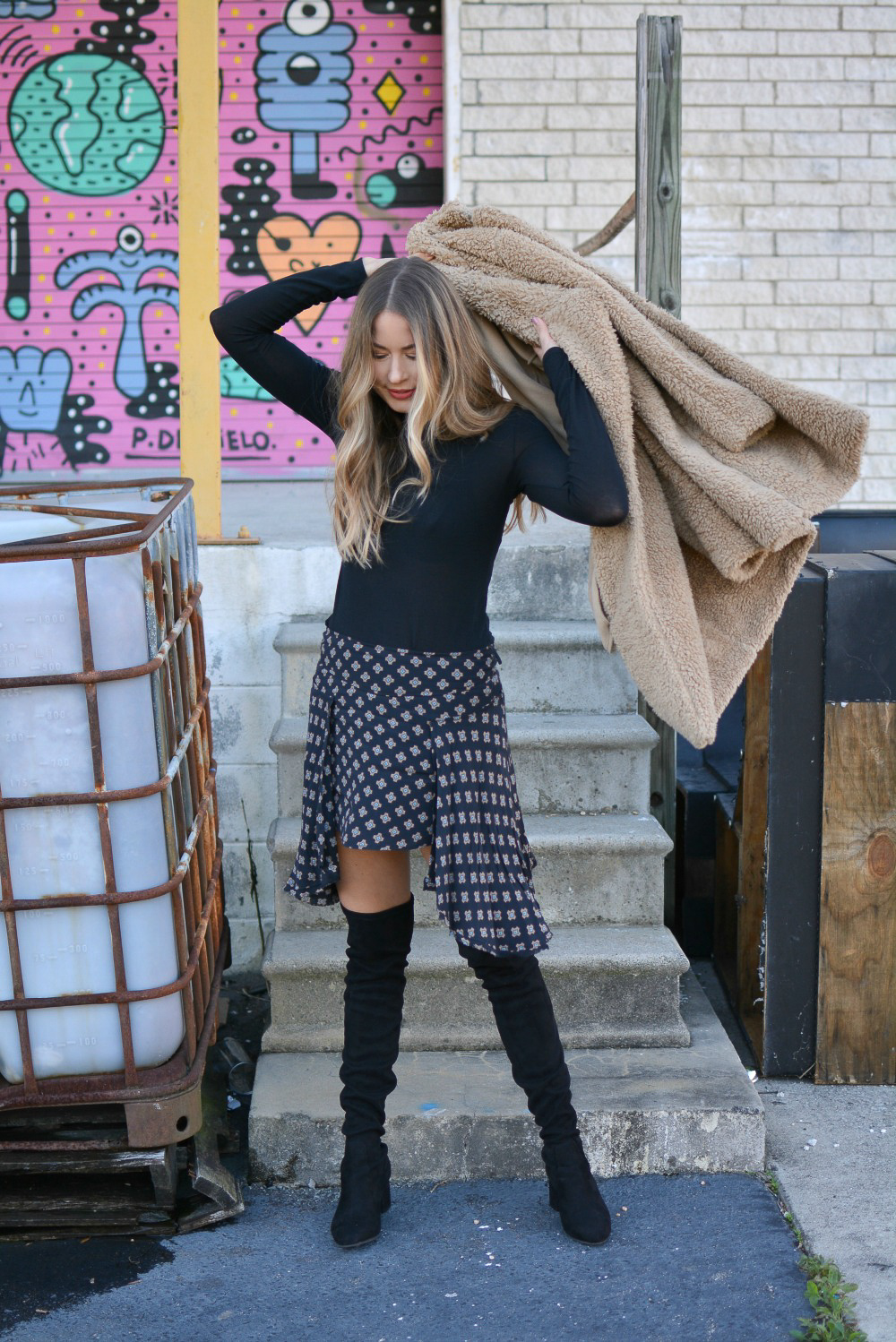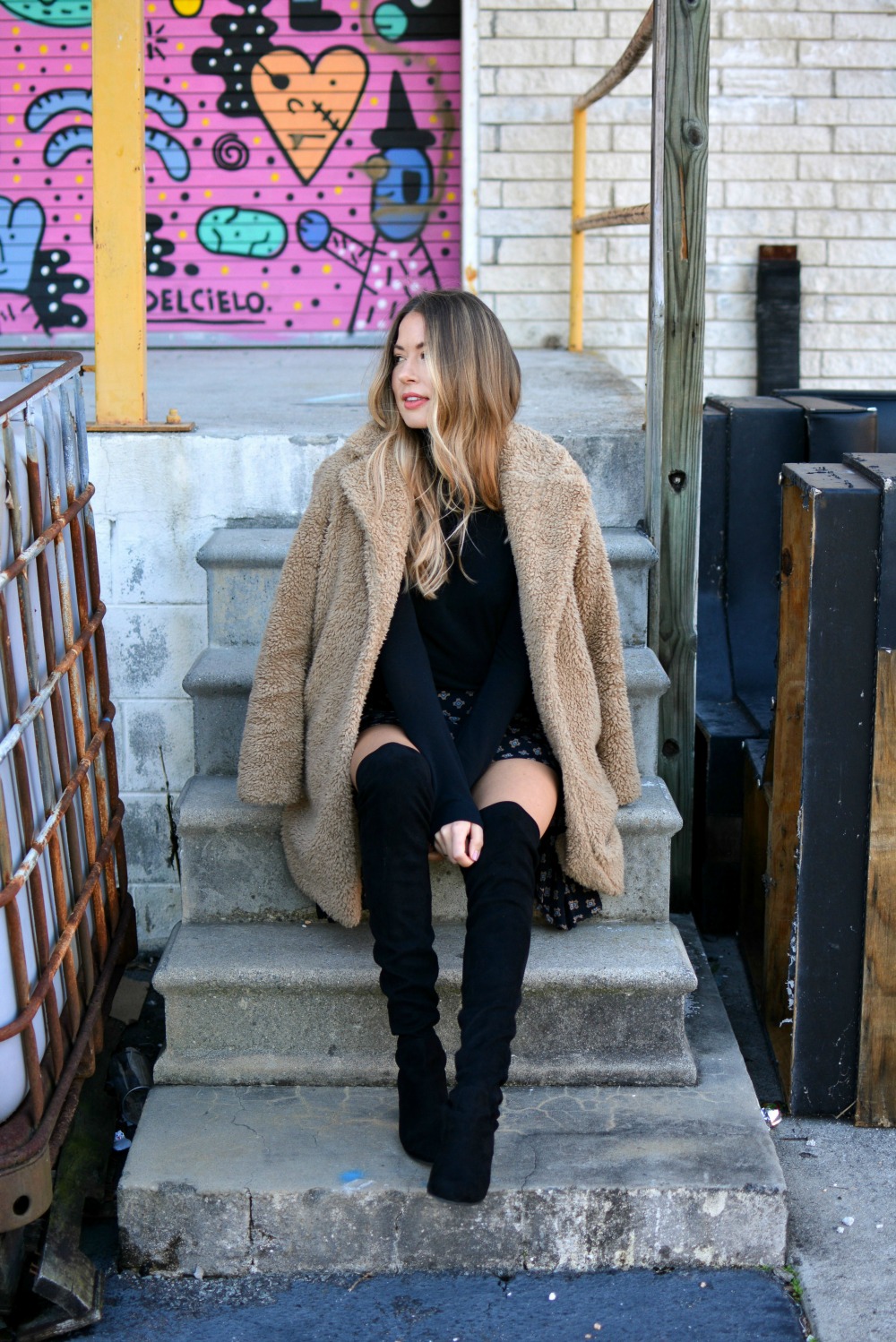 WHAT I'M WEARING
Teddy Coat | Turtleneck | Mini Skirt | OTK Boots | Hoop Earrings
Last year, I was bummed I didn't invest in a teddy coat. I remember seeing this H&M teddy coat on the racks long before teddy coats were even a thing & thinking it was SUPER CUTE but I never pulled the trigger. This year, I DID! I found this cute & cozy teddy coat from Uniqlo for under $40. I bought both the Small & the Medium to test out the sizes & ended up keeping the Small. I've worn it so much, in fact, that I've already had it dry cleaned (& let's be honest, when is the last time you had a coat dry cleaned?!)
Here are a few reasons why I love them & why you should get one. I linked some of my favorites styles below!
They're warm & cozy. Even if you don't see yourself rocking one outside of the house, wear one inside! I am cold way too freaking often so I love just throwing on my teddy & cozying up on the couch. You look a little more put together than when you answer the door in your bathrobe, you know?
They're cheap. They range in price, but most of them are on the cheaper side. Mine was only $40 & this one is only $20.
They're easy to wear. I've dressed mine down with sneakers & I've dressed mine up with OTK boots. The point is, a teddy coat looks chic either way.. even if you never take it off to expose your outfit underneath. I layered mine with a chunky knit last weekend & still looked cute, even though I should have looked like a potato sack.
Keep reading for some teddy coat inspiration & I am wishing you & yours a Happy Thanksgiving!
Duster Teddy Coat
I prefer the longer version of teddy coats. They cover your bum so you can wear them with leggings!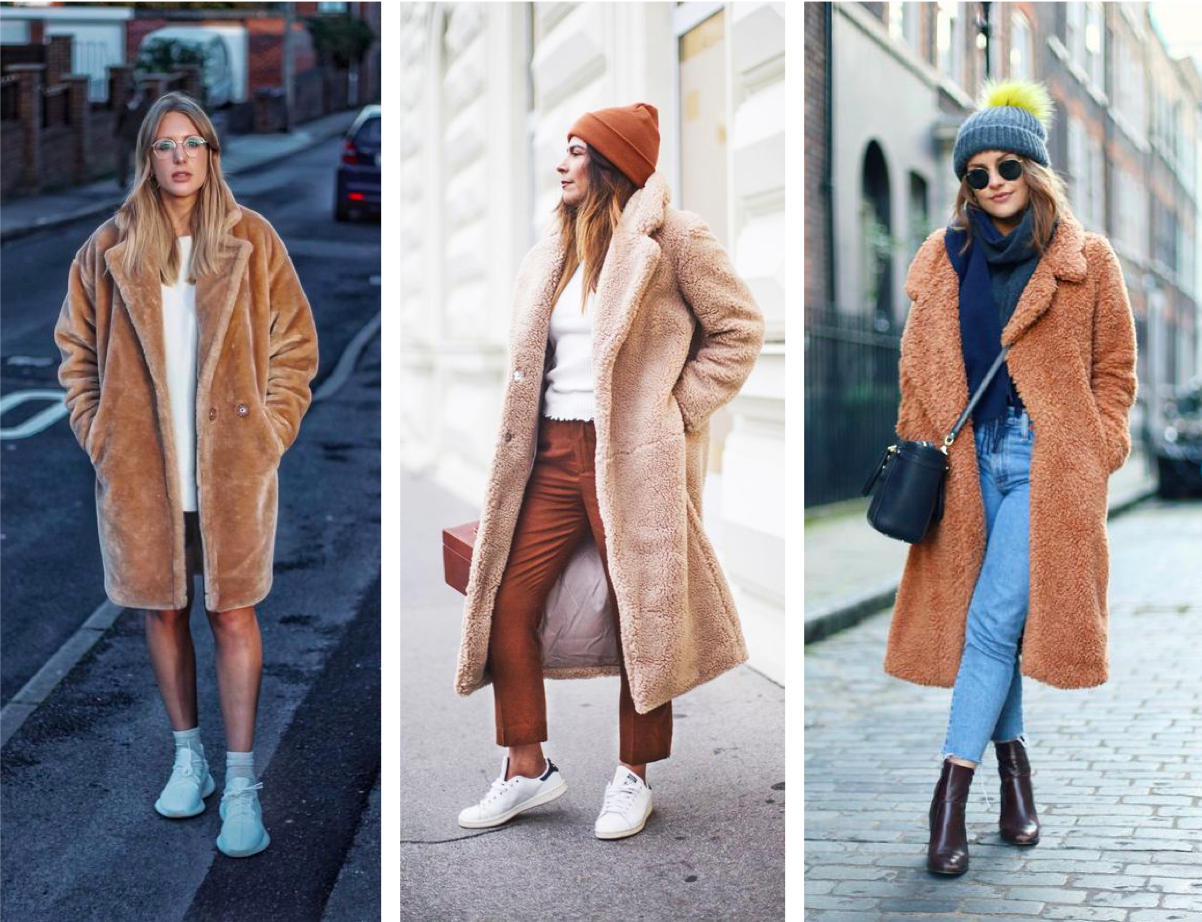 Bomber Teddy Coat
Another style that has been a hit is the bomber version. They're a bit shorter & have a zipper closure.