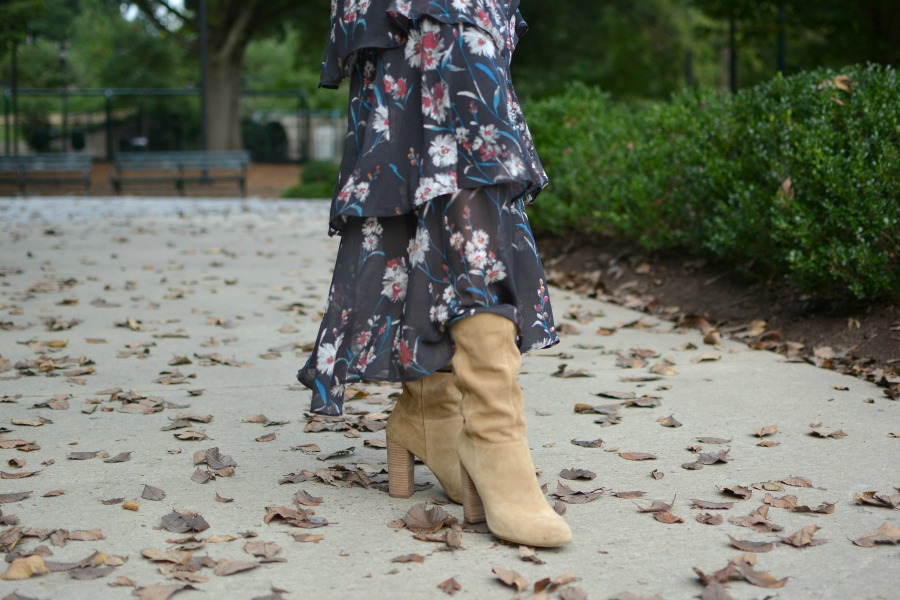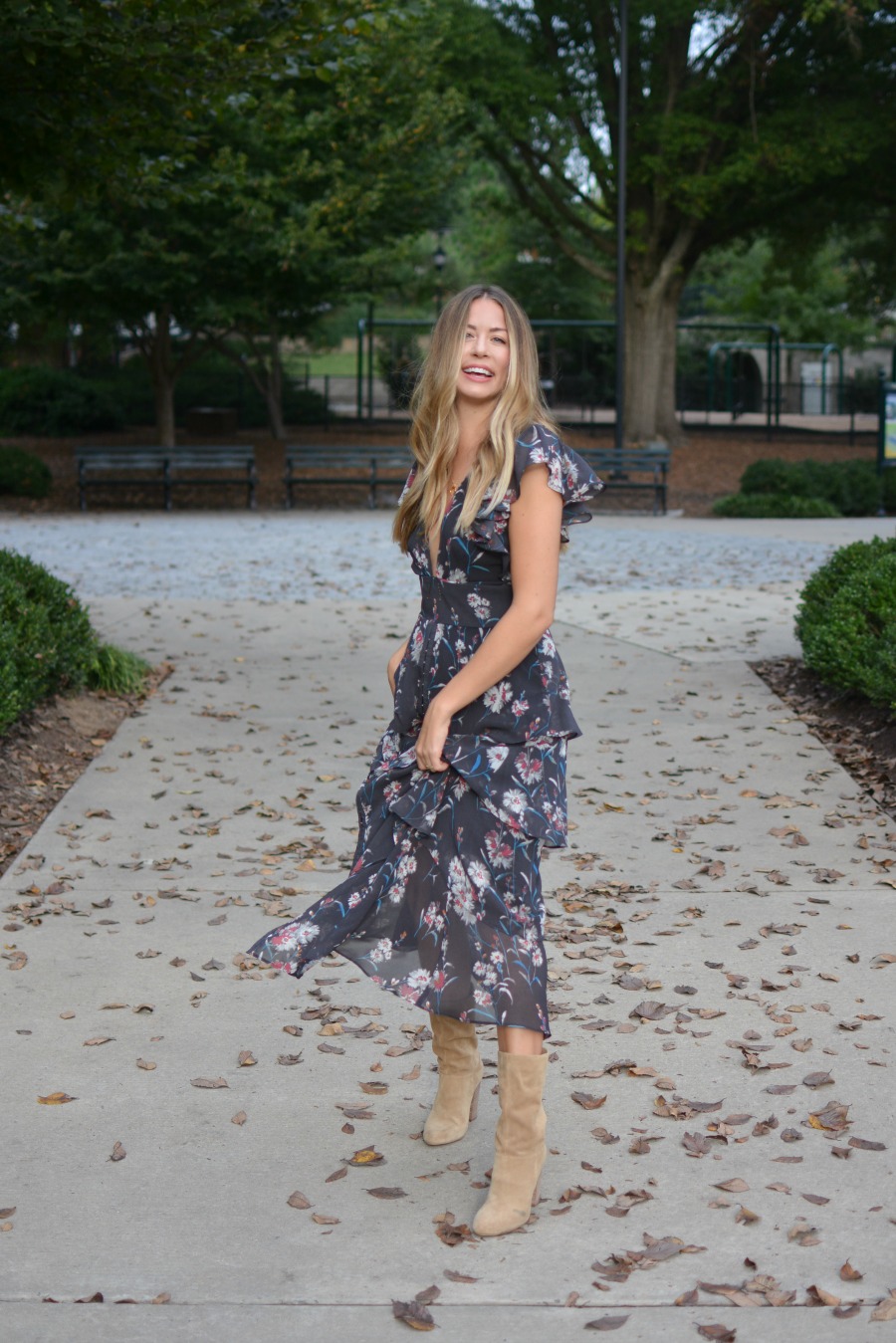 Wearing: c/o Delilah Dress via PB&J Boutique | Suede Boots (similar) | 14K Horn Necklace | Starburst Ring
This Willow & Clay dress from PB&J Boutique gives me all the Fall feels. It is so much prettier in person, with the tiered ruffles being my favorite part of the dress. This is the perfect example of a dress that can carry over from season to season with the right accessories. I'd absolutely wear this dress to a wedding during the summer months with a pair of strappy sandals, then swap the sandals out for a pair of heeled booties come Fall.
I feel the pressure to buy new clothes every time I brainstorm content for the blog & really, it's just not realistic. Lately, I've been trying my best to rework pieces I already have in my closet with the few new items I buy each season. I bought these slouchy boots almost two years ago on the clearance rack at Banana Republic, but love how they play up the prairie-like feel of this Willow & Clay maxi dress. I don't see myself wearing these boots a lot this season (as I'm all about the sock bootie trend), but it was nice to sort through my shoe collection when this dress arrived at my doorstep. I encourage you to do the same! Buy 3-5 trendy items that are catching your eye this season & before you hang them in your closet, take the time to dig through what you already have to brainstorm outfits you can wear them with. All women should spend some time shopping their closet – it's free!
I hope you all had a GREAT weekend. I, myself, got microneedling for the first time at Synergy here in Raleigh & I'm talking all about it over on my Instagram story. Take a look & until then, shop the accessories to my outfit below!