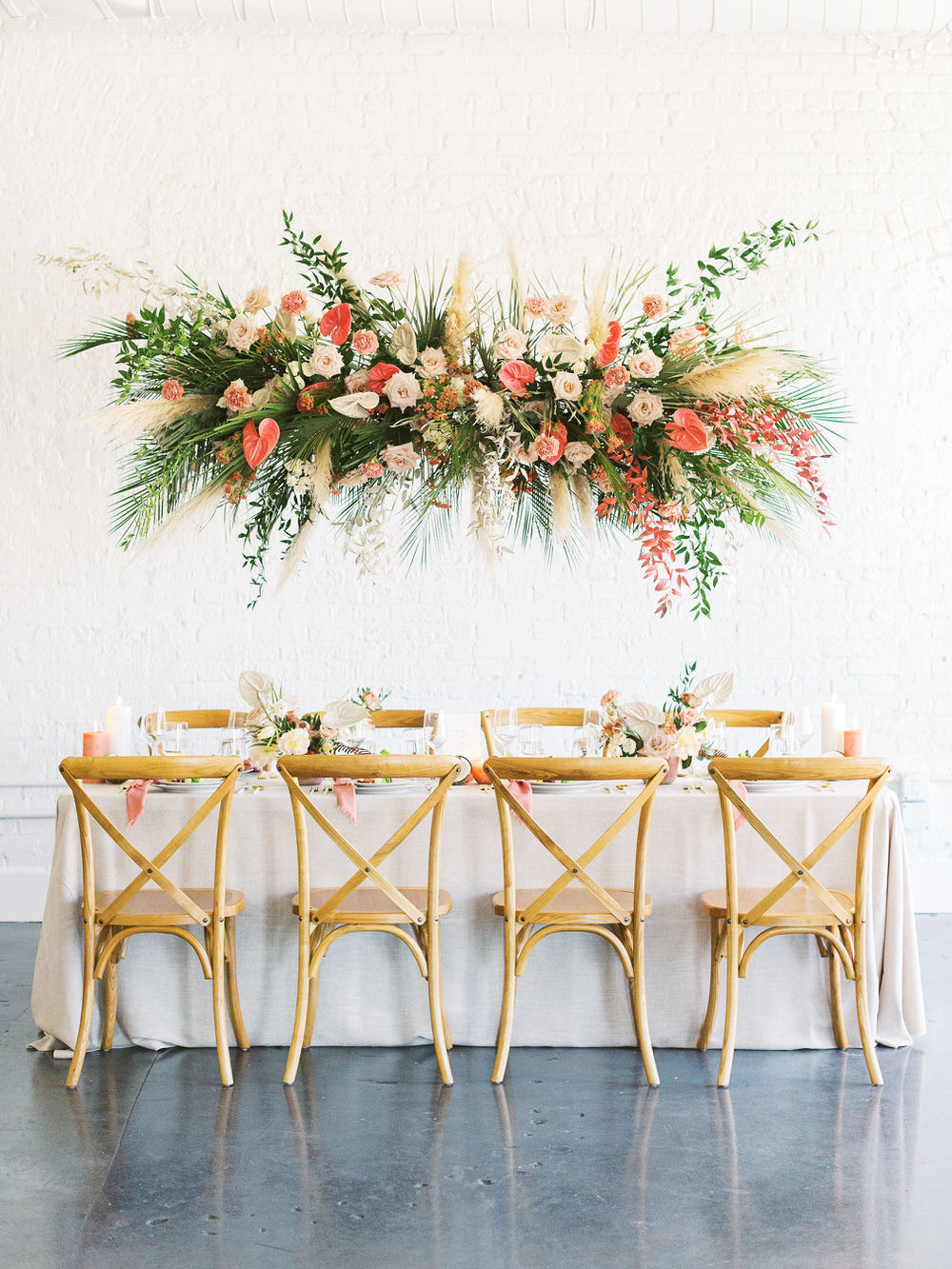 I don't know about you but I want our wedding to stand out from the rest. I never saw myself as a traditionalist so the idea of being able to completely customize my day based on what works best for Ryan and me is so exciting. Once I started the wedding planning process, I started to think "What creative and unique ideas can I apply to our big day to really make it special?!" I also asked you over on Instagram and your responses were awesome. Below is a recap, including some ideas I had.
CREATIVE IDEAS FOR WEDDING CEREMONY AND RECEPTION
Do a first look.
Build or buy a piece of furniture and ask your guests to sign it for your guest book.
Get a neon sign with your name.
Last dance, just the two of you alone in your venue.
Set up a photobooth.
After your entrance, dip out to have a private dinner just the two of you.
Hire @afterthetone. They send a rotary phone and your guests can record voicemails for your guest book.
For the remaining 100 days leading up to your wedding, keep a journal that you can gift your husband as a present.
Write your own vows.
Buy a cake for family that is celebrating the same anniversary as you.
Ask your guests to take a selfie and send it to you before asking them to store away their phones for the ceremony.
Wedding party superlatives during the rehersal dinner.
Sneak away for your own private slow dance away from the crowd during your reception.
Have your guests wear all black so the two of you stand out.
Pre-labeled bins for your reception clean-up so your items get returned to you.
Dances with both parents.
Group picture of the wedding ceremony.
Aisle exit after the ceremony instead of at the end of the night.
Step back and take it all in while everyone enjoys themselves.
Images of other married couples on each table, especially those who have passed.
Use wooden blocks from a giant JENGA game as the guest book and ask each guest to sign a piece.
Hire a live artist to paint your ceremony.
Recite a family poem during the ceremony.
Serve signature cocktails.
Instead of thank you gifts, ask your guests to donate to your favorite charity.
Ask your officiant to ask the two of you to turn around so everyone has a chance to take a picture of you before the ceremony begins.
First look with your Dad.
Have an unplugged ceremony by asking everyone to put their phones away during the ceremony.
Print out your vows so your guests can read them during the reception.
Use cheap frames and mirrors for decor and signage.
Book a food truck.
Wine box ceremony with letters from each other, family and the wedding party.
Use places you love as table names.
Custom dog face cookies.
Blessing of the rings.
Serve your favorite fun foods during cocktail hour.
Provide a bucket full of flip-flops and pashmina wraps for your guests.
Make portable charges available.
Add your favorite beer and wine to your welcome bags.
Pray together as your first look before walking down the aisle.
Write each guest a note as their place card and tell them why they are special to you.
Include pieces of loved passed ones in your decor.
Ask a talented family member to paint your wedding invites.
Collect parts of nature (like magnolia trees) and punch holes in them for your guests to throw at you.
Have your dog as your wedding topper.
Have your new initials embroidered into your dress in blue.
Coasters with your dogs face on it as a favor.
Tie parts from your engagement and pieces of your relationship throught the night.
Image c/o of a styled bridal shoot I was lucky enough to model for, featured on the Ruffled Blog.