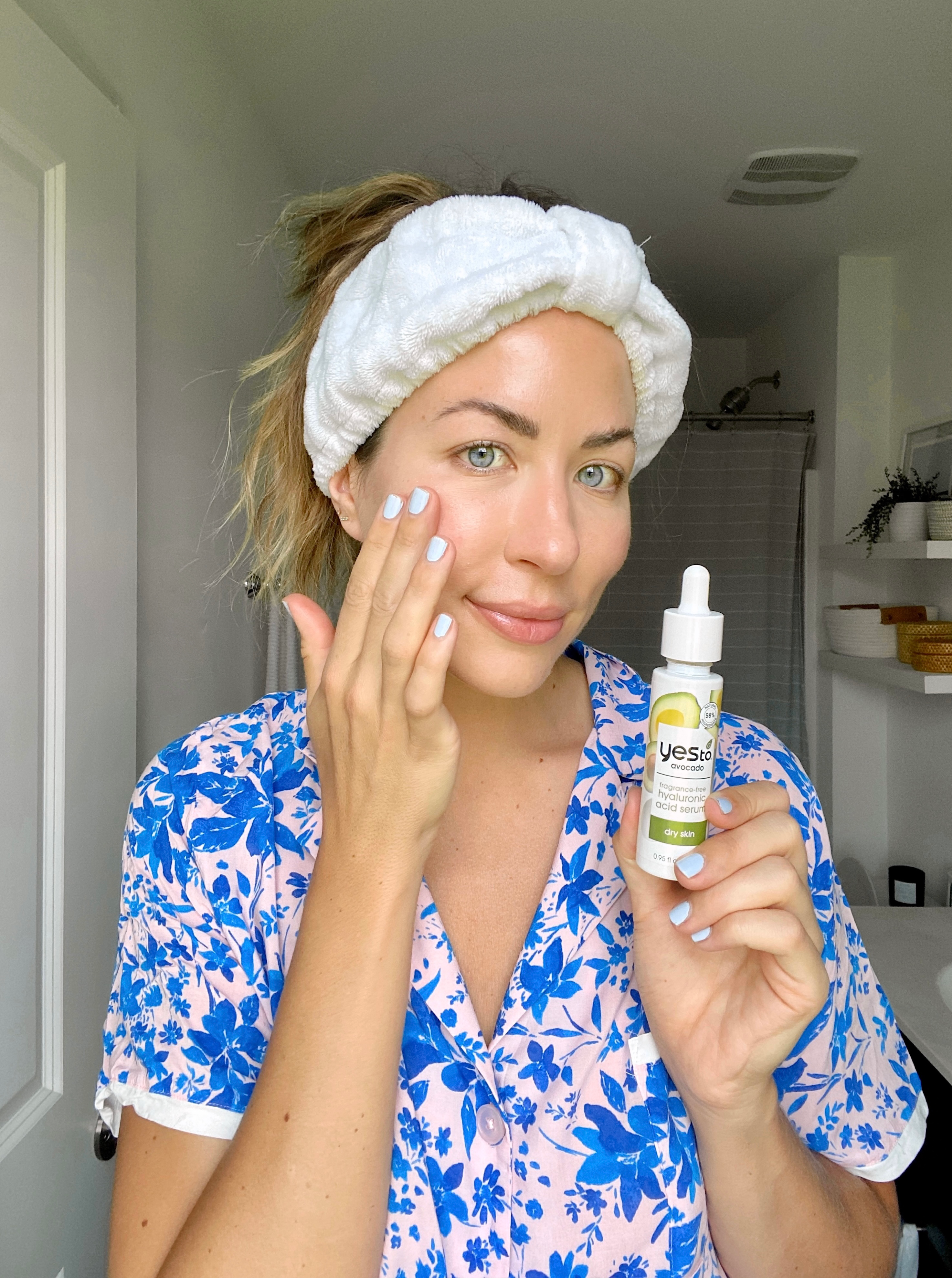 A LOOK INTO MY BEAUTY ROUTINE SCHEDULE
Below I am giving you a look into my beauty routine schedule, including what beauty treatments and procedures I get, how often I get them, who I go to, and why I choose to spend my money on that particular service. Below I am giving you a look into my beauty routine schedule, including what beauty treatments and procedures I get, how often I get them, who I go to, and why I choose to spend my money on that particular service. What works for me may not work for you! You can also find a ton of information on both my blog and on my Instagram. Check out "BOTOX" "ICE ICE BABY" "SKIN" and "SKIN JOURNEY" IG Story highlights that share a ton of helpful information.
Can you believe the below pictures are only 3 years apart? I feel like I look so much OLDER and tired in the before (on the left). After sharing a recap of my skincare journey on Instagram, you all wanted a deep dive into my beauty routine so, this is for you!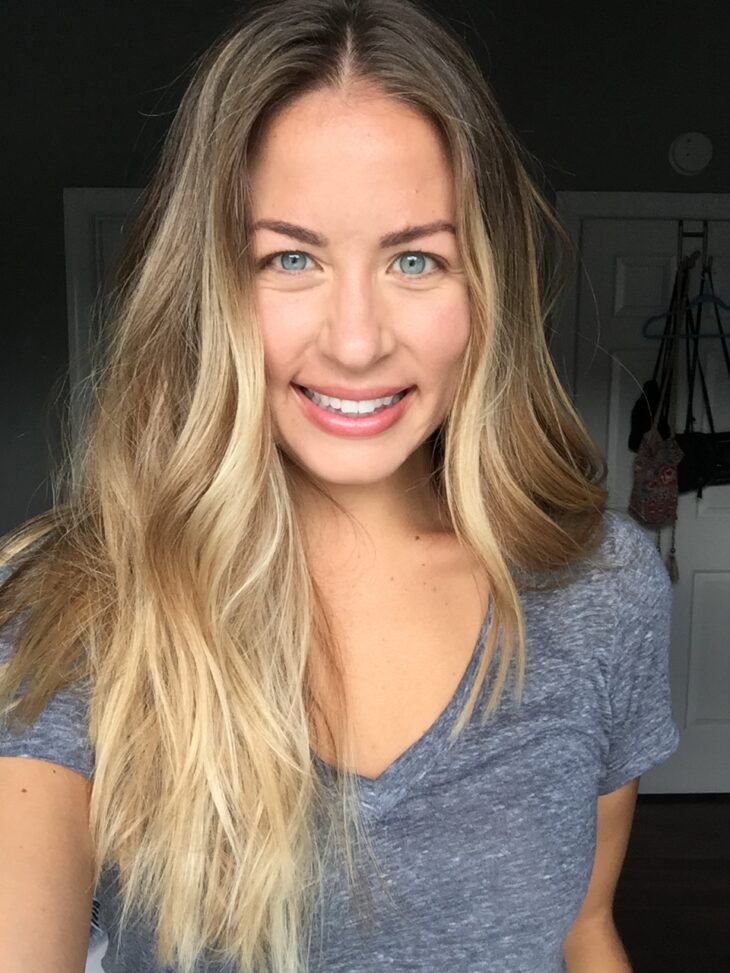 MY ANNUAL BEAUTY ROUTINE
FILLER
Yes, filler is expensive but it can make you look younger INSTANTLY. I have gotten filler in both my cheeks and my lips at one point or another. Filler helps to add volume to areas of your face that may be lacking volume, like your cheekbones, under your eyes, your lips, etc. It does metabolize and eventually disappears but it depends on the type of filler and where you get it that determines how fast it metabolizes. I don't do this every year but when I feel like I need a pick-me-up and have some extra cash to spend in the beauty department, I like to invest it in filler.
It's so important to go to someone highly reputable for filler as you are injecting your face – ah! I love Kelly over at Beauty Co in Midtown. She is sweet, kind, knowledgeable, and has years (decades even) of experience. Filler can cost you anywhere from $700-$1,500 depending on where you get it and where you go. Mention me at Beauty Co for a discount!
MICROBLADING TOUCH-UP
I have gotten my sparse eyebrows microblading year after year for the main reason that it saves time and money not having to fill in my eyebrows each morning. I highly recommend Lisa over at Arch and Edge and you can read a detailed FAQ here. The annual cost ranges from $300-$600 depending on who you go to and what you get (combo brows vs. strictly microblading).
MY QUARTERLY BEAUTY ROUTINE
BOTOX
Oh, how I love me some Botox! This is one treatment I don't skip as I realize the importance of having my muscles frozen consistently (aka no wrinkles, hehe). Botox injections work by relaxing the muscles, helping to slow down the production of fine lines and wrinkles. It only lasts 3-6 months and needs to be done consistently to have a long-term effect. There are different types of Botox and you can get it in different places in your face – your forehead is the most common but it can also be injected into your crow's feet, your jaw, your chin, your nose, your lips, etc.
Again, I love Kelly and her team over at Beauty Co. I pay $11 a unit (since I'm a member) and I usually get around 50 units. Mention me at Beauty Co for a discount! Beauty Co does have a monthly membership where $150 each month is pulled from our bank account to use towards appointments. I also use the free app Alle which gives me a dollar amount off my Botox and filler appointments!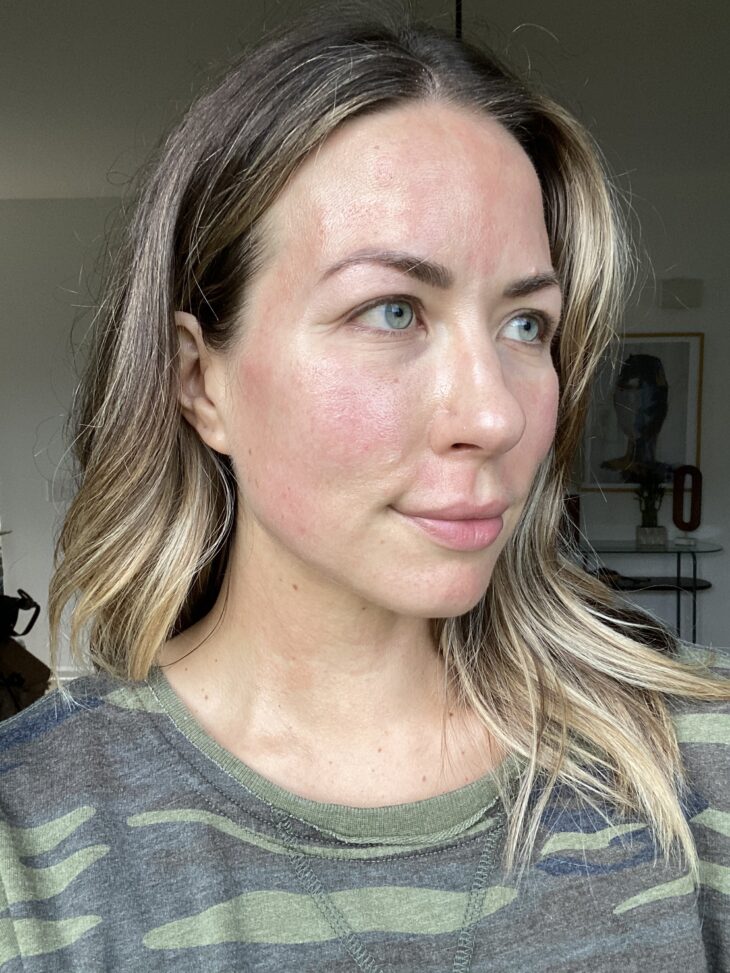 MICRONEEDLING
Microneedling has so many benefits and it is great for those who want to soften the texture of their face, whether it be from fine lines and wrinkles, acne scars, and/or pigmentation. When I started my skincare journey, I got a microneedling done 4x and went every 3-4 months. A year passed, and then I did Morpheus8 (stronger and more expensive than microneedling) 3x every 2 months. I haven't gone had a microneedling treatment since 2020 but I'd like to do PRP in the near future. I recommend Chelsea at Amelia Aesthetics!
CHEMICAL PEEL
If you're looking for a one-and-done facial treatment, consider a chemical peel! There are so many benefits to a chemical peel, like improving dark spots, minimizing fine lines and wrinkles, and balancing texture while smoothing skin. Chemical peels are great to do in between microneedling sessions as they exfoliate the dead skin. I did one back when I was doing microneedling and I have one booked for this month to prep my skin for my wedding. There are different severities and the price can range, but expect to spend a few hundred dollars. Expect to be a hobbit for at least 5 days as your skin peels off. I recommend Chelsea at Amelia Aesthetics!
HAIR CUT + COLOR
This is obvious but investing in your hair is just as important as investing in your skin! I get regular trims every few months with Ashley from Hair By Ash Louise (the best hairdresser I have ever been to) and I do balayage so my hair still looks great as it grows out.
MY MONTHLY BEAUTY ROUTINE
FACIALS
I like to get a spa facial (a basic facial) every other month or so. I have a membership at Hand and Stone membership where I pay $55 a month and can use that credit towards a spa facial or a massage. I highly recommend Nima at the Cameron Village Hand and Stone.
MASSAGE
I try my best to get monthly massages. I just can't move like I used to! Just like my facials, I use my membership at Hand and Stone where I pay $55 a month and can use that credit towards a massage or a spa facial. For massages, I highly recommend Rian at the Cameron Village Hand and Stone.
MANICURE + PEDICURE
I like doing my own nails at home but if I need a pick-me-up, I'll treat myself. Here is a detailed post on how I do my at-home gel manicures. I always have my toes painted but like my fingernails to breathe here and there. If you like going to a salon, I can't recommend Seaboard Nails enough – thorough, quick, and affordable!
EYEBROW TINT
A quick and easy treatment that you can do at home – tint your eyebrows! It makes them appear darker and fuller. I have been using this $13 kit for years. I use the color Medium Brown.
MY DAILY BEAUTY ROUTINE
NUFACE
Y'all know my love for NuFace! This device lifts and tones your face through microcurrents. I have an entire blog post talking more about my NuFace device here. I use mine daily, mainly around my eye area, and like to do my whole face and neck the morning of a big event.
GUA SHA
I use my gua sha just as often as I use my NuFace device – it boosts blood circulation, promotes lymphatic drainage by depuffing and sculpts my face and neck. I personally love the Wildling Empress Stone and you can find so many tutorials on their Instagram.
ICE ROLLING
This beauty treatment is FREE – all you need is ice! There are so many benefits to icing your face every morning. Click here to read a detailed blog post and click here to see a tutorial.
SKINCARE
It's no secret that you should have an effective skincare routine for both morning and night. If you don't know where to start or may need some new recommendations, try Haldi Skin. They analyze your current routine and the products you use and offer recommendations – and it's free!. Put "@alliewears" in the "Referred by" box! You can also see an overview of my morning skincare routine here.
LASH SERUM
I apply this lash serum every night! In just a few short weeks, it lengthens my eyelashes and hasn't caused any irritation. I would 100% recommend using an eyelash serum instead of getting eyelash extensions.. trust me!
HAIR PRODUCTS
Over the last few years, I've made a major point to use quality, reputable hair products to ensure my hair stays strong and healthy. Please stop using drugstore brands! I can't say enough good things about Virtue Labs. I love their Recovery line, their Restorative Hair Mask and all of their styling products. Click here to read an in-depth blog post sharing my favorite hair products.
This was a lengthy blog post but I hope you found this helpful! I am an open book and happy to share what has worked for me ANY time. Thanks for reading!