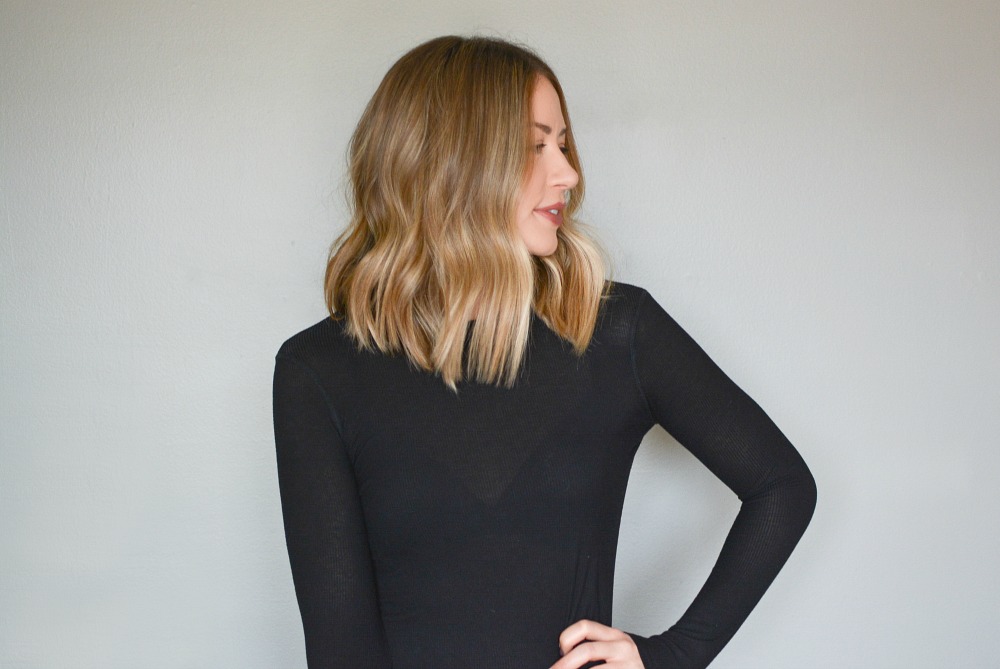 You asked, I answered. Here are two quick tutorials on how I curl my hair. These are the two hairstyles I wear the most depending on the level of curl I am trying to achieve. I love my Enzo Milano curling irons & switch between different barrel sizes..
Subtle Waves
This method is quick & easy – 5 minutes, tops. It works best on straight hair that is either blow dried or air dried. Using my 1.25-inch attachment, I add only ONE curl to the top layer of my hair. That's it! Since it's more of a wave & less of a curl, it blends in nicely with the rest of my straight hair.
Bouncy Beach Waves
For more defined curls, I curl each layer of my hair starting from the base of my neck. I switch barrels & use my 1-inch attachment to curl small sections away from my face, using hairspray on each layer before & after I curl it. Once my curls cool, I use texturizing spray & then use my fingers to comb out the curls.

Some extra hair tips:
Before I dry & style my hair, I always use a heat protector. I also like to use a root lifter for extra volume.
Once my hair is dry, the only products that I use are texturizing spray & hairspray. Heavier products tend to weigh my hair down.
I use dry shampoo in my roots every night before bed. I spray it in but do not rub it in until the morning.
To maintain the curls & the volume, I sleep with my hair in a loose bun at the top of my head secured with an alligator clip.
I love using these hairstyles in progression. I start with subtle waves on Day 1, & then add more defined curls on Day 2. On Day 3, I like to straighten the ends of my curls.
Let me know what you think! & over on Instagram, I am partnering up with Enzo Milano to give on of you the exact curling iron I use.. a little treat yourself for Valentine's Day.