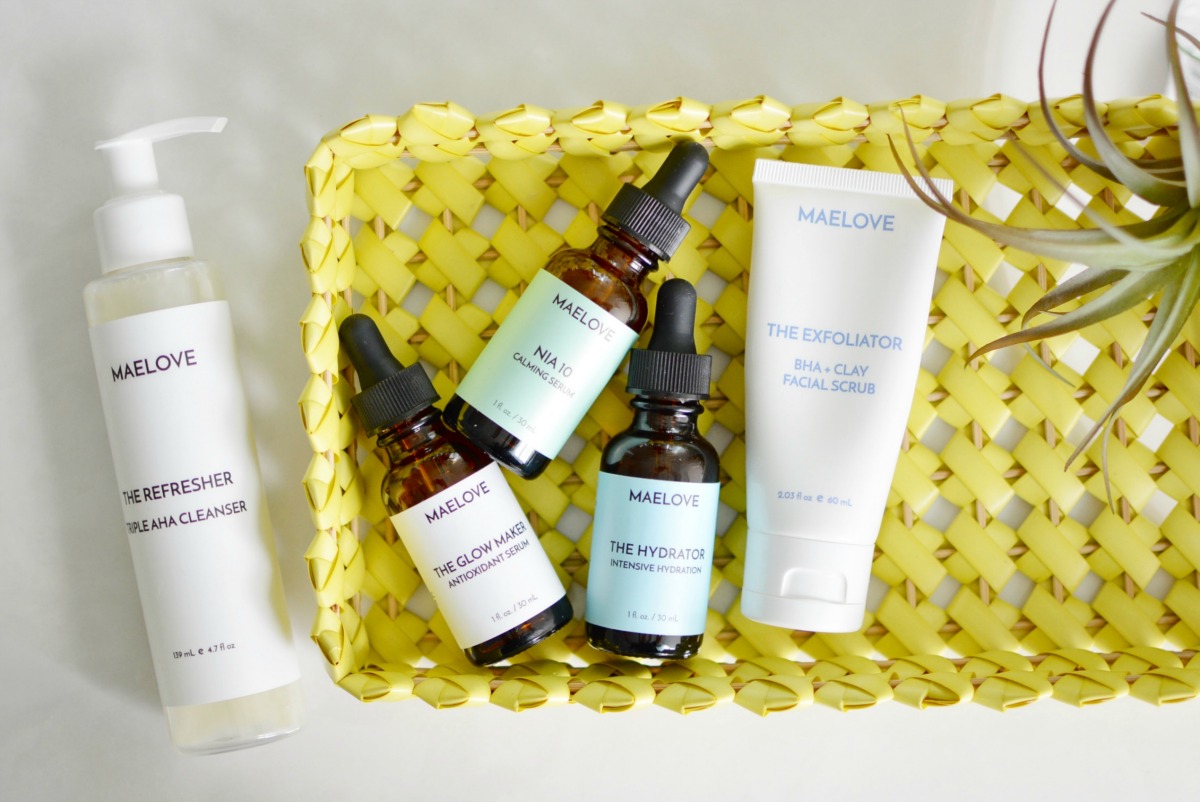 A REVIEW OF MAELOVE SKINCARE PRODUCTS
Maelove is a luxury skincare line that.. drumroll, please.. is super affordable and WORKS. It sounds too good to be true, I know. I originally wrote this post in 2020 when they asked me to collaborate but I have since updated it to reflect my thoughts and opinions on their products. Even 2 years later, I am still advocating for Maelove products and I recommend them constantly. They work well, extremely well, and the affordable pricepoint is just another reason why you should add a few products to your routine.
GLOW MAKER SERUM
Their Glow Maker Serum is one of the BEST products I have ever used and it's only $27. It is *very* similar to the holy grail Skinceuticals C E Ferulic, which is 7x the price. This antioxidant serum, which includes C E Ferulic acid, will brighten, hydrate, and make your skin glow. I pat this on my face and down my neck every. single. morning. I suggest waiting a few minutes before applying another product, like moisturizer. There is a reason this serum has 11,000 5-star reviews!
REFRESHER CLEANSER
I really like Maelove's Triple AHA Refresher Cleaner. I prefer a cleanser that lathers but most leave your face feeling tight and dry. This cleanser cleans and revitalizes your face without stripping away the natural moisture that your skin needs. Best of all, it lathers and smells like mint.. my favorite part.
DEEP EXFOLIATOR
Almost as important as cleansing, an exfoliator is necessary for shedding those dead skin cells off your face 1-2x a week. This Deep Exfoliator Treatment can leave my skin a bit red which is why I prefer using it at night. I use the tips of my fingers to gently scrub my face in circular motions and see my skin shine almost instantly.
HYDRATOR B5 GEL
For those days when your skin looks or feels dry, experts recommend using hyaluronic acid. This Hydrator B5 Gel is infused with hyaluronic acid, giving your skin an instant boost of moisture. I like to apply this during my nighttime skincare routine, right after washing my face (when my face is still damp) and then layer on a heavy moisturizer to lock in the moisturizer. I like to use it during the colder months when my skin feels dry and tight.
NIA 10 CALMING SERUM
As someone who struggles with uneven skin tone, I am happy to have this Nia 10 Calming Serum on my vanity. Niacinamide is known to calm skin that is prone to acne, inflammation, and dryness.. even rosacea! I use the Nia Serum at night at least 5x a week, after I wash my face and before I put on any acid or moisturizer.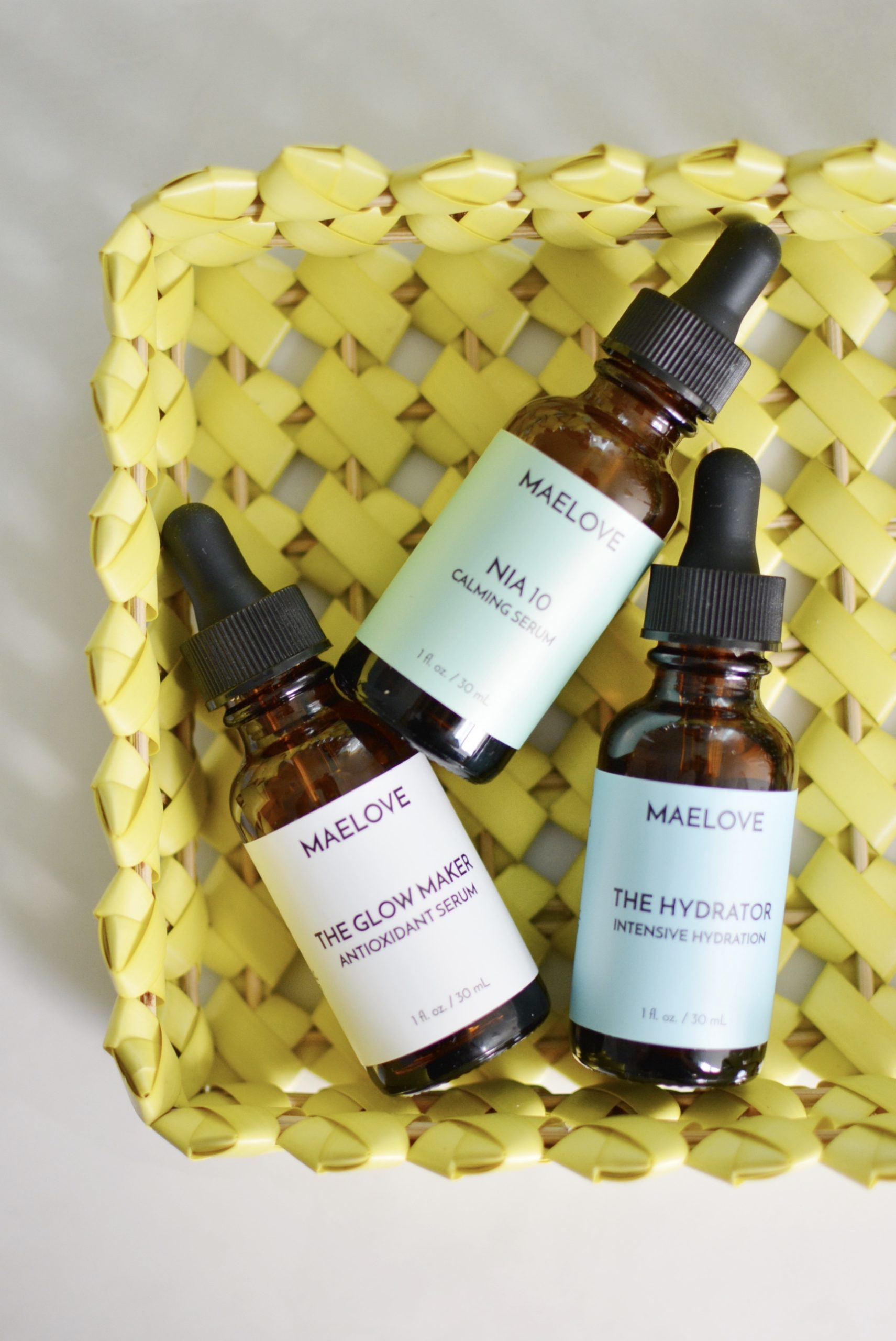 Trust me when I say, I would not steer you in the wrong direction when it comes to skincare. Good skincare doesn't need to be expensive and YOU ONLY HAVE ONE FACE. It's important that you find a routine that works but also one that you enjoy following. If you're not sure where to start, here's an easy morning skincare routine you could do using Maelove products. You can also watch my EASY AND EFFECTIVE MORNING SKINCARE ROUTINE here where I rave about the Glow Maker.
MAELOVE MORNING SKINCARE ROUTINE
Shop my favorite Maelove products below!

This post was in partnership with Maelove. As always, all opinions are my own.