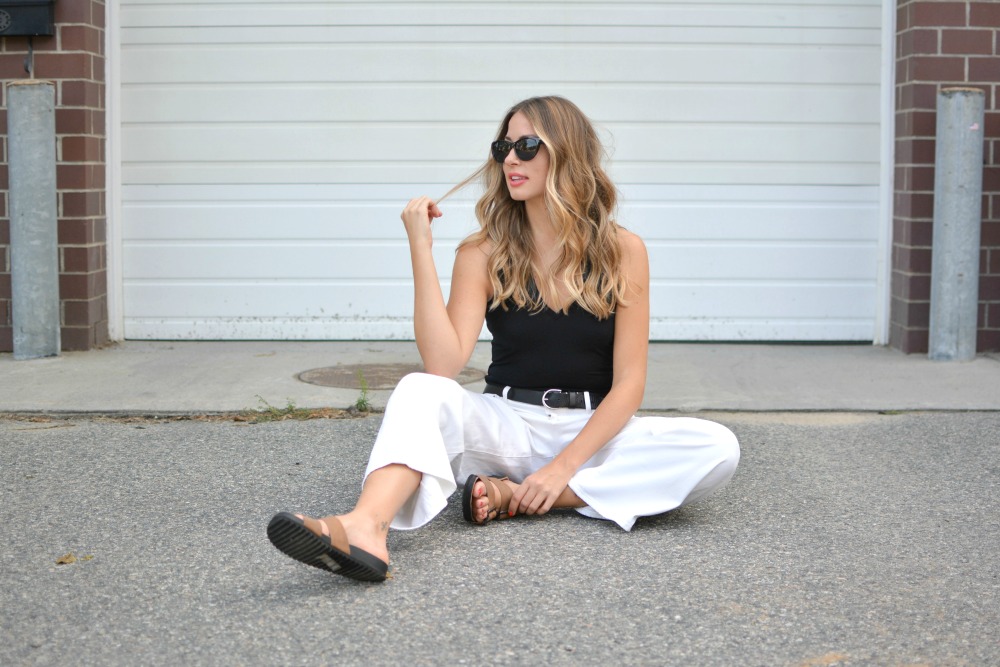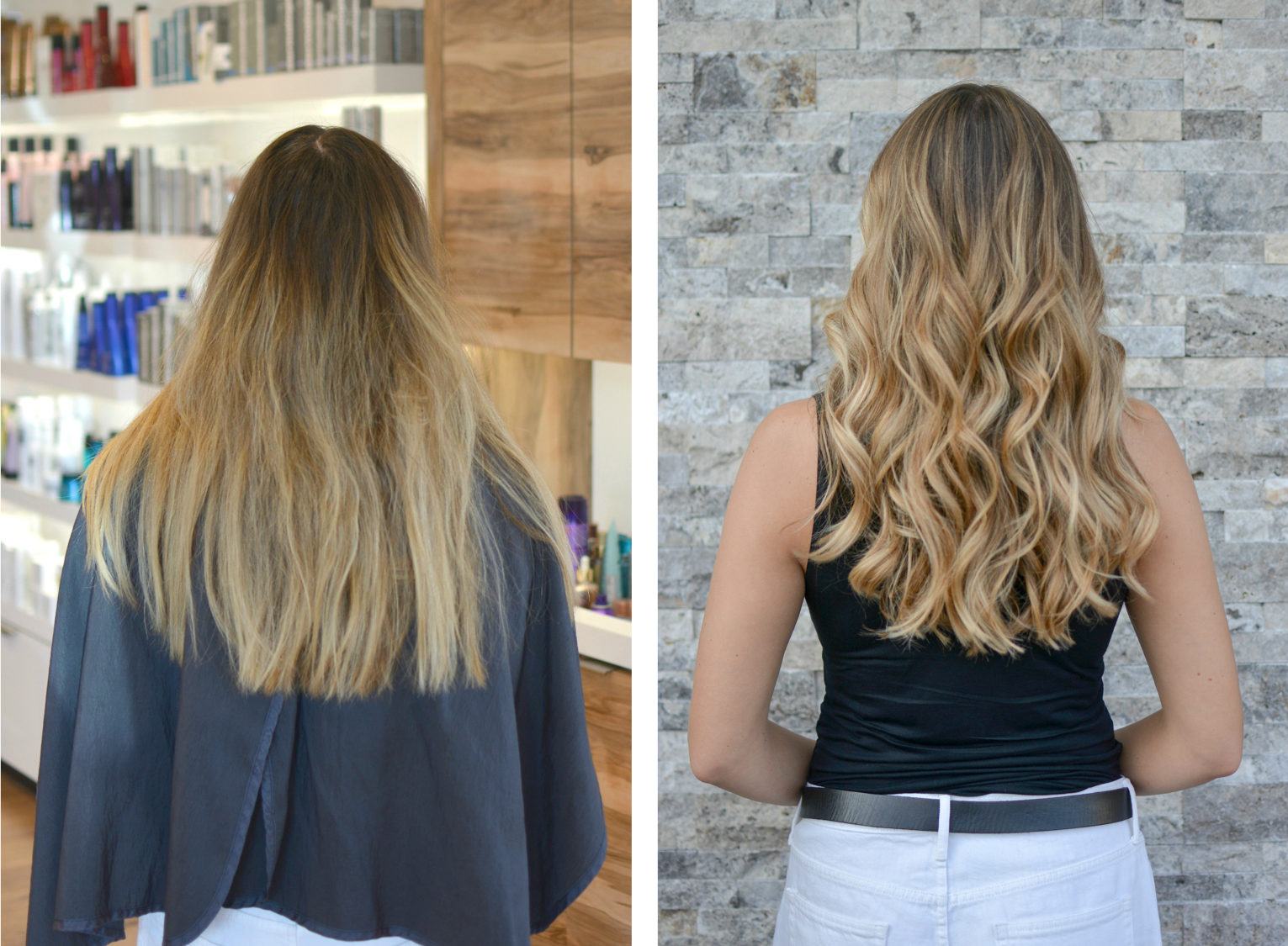 If I had a penny for everytime someone asked me about my hair, I'd be rich (seriously). I've been going to Blondie Salon & Spa for over a decade & I thought it'd be fun to share my experience with you guys! Not to mention, their location in Waltham, MA just went under major renovations & the new salon is so gorgeous. It always helps when a salon has candy at your disposable & a cold glass of chardonnay to help the time pass, amiright? If you live in or near Boston, I can't recommend Blondie's enough. I go to Kim (who books up fast) but if she is not available, she'd be happy to recommend a stylist that can help your hair dreams come true!
Here's some background on my hair journey. I've been every color (& cut) under the sun, but for the last few years, I have been doing balayage for a more natural look. Balayage is a technique where highlights are painted on by hand, rather than the traditional foil or cap highlighting techniques. As you can see in my BEFORE picture (left), it's been 6 months since I've had a color & cut & it doesn't look all that bad, right?! I've also been trying to grow my hair long while keeping it healthy, which means investing in a great shampoo & conditioner & applying a hair mask once a week. Now that my hair is longer, I let it air dry 3 out of 4 shampoos, which has definitely kept it healthy & strong.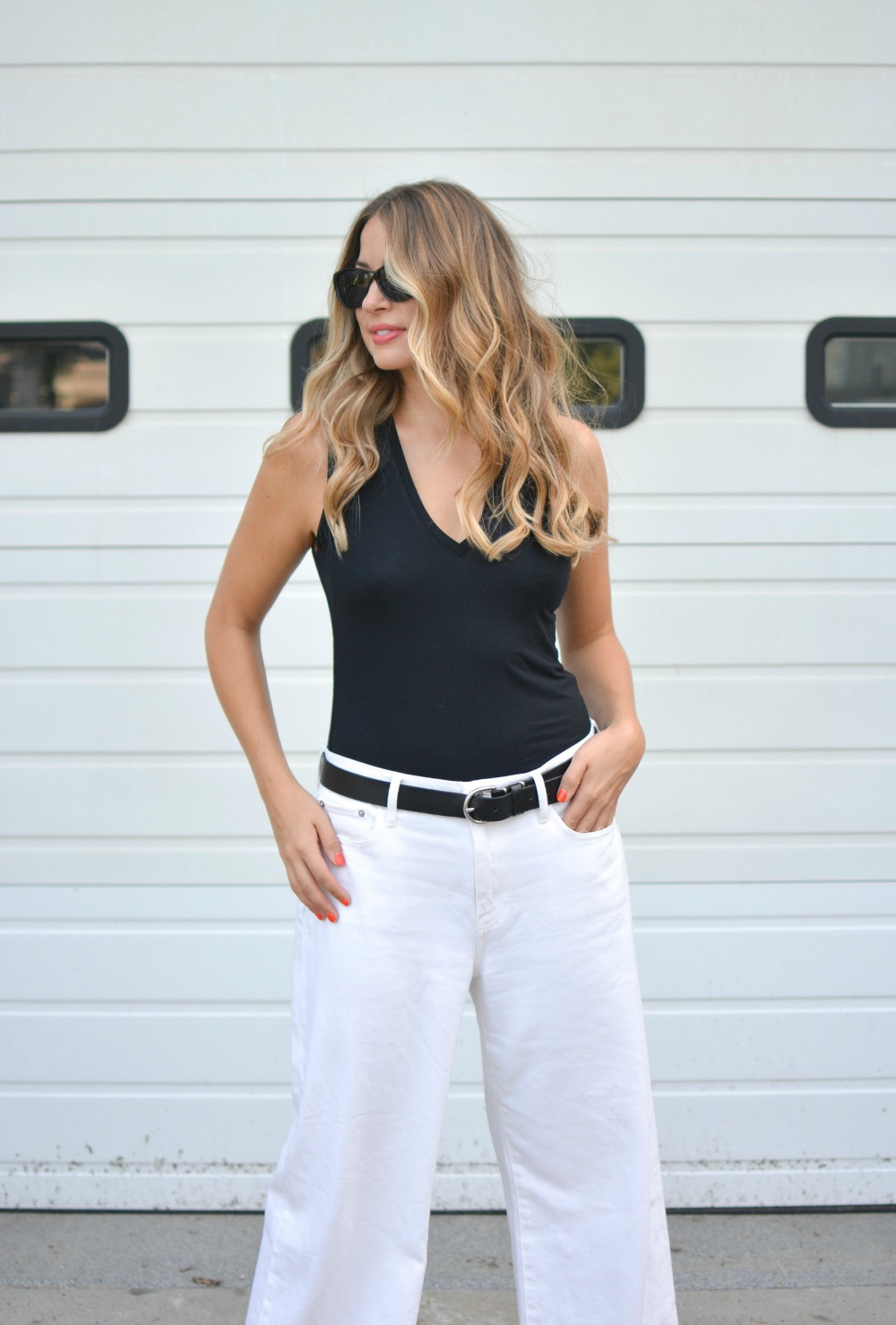 During this visit, Kim tried a new technique in addition to the balayage: L'Oreal Blonde Studio Instant Highlights. It's a new express lightening service, offering 5-15 foils in your hair that process in under 15 minutes… CRAZY. Consider them "lunch-time highlights" – you're in & out in under an hour instead of spending your entire afternoon in the salon. It's a great way to extend the life of your balayage or spruce up your highlights before a big event or holiday. I love that they added some dimension to my balayage & brighter sun-kissed highlights around my face. How amazing is the AFTER? She cut off the dead ends (about an inch worth), massaged in some product, dried it straight, & added some bouncy curls. I'm obsessed.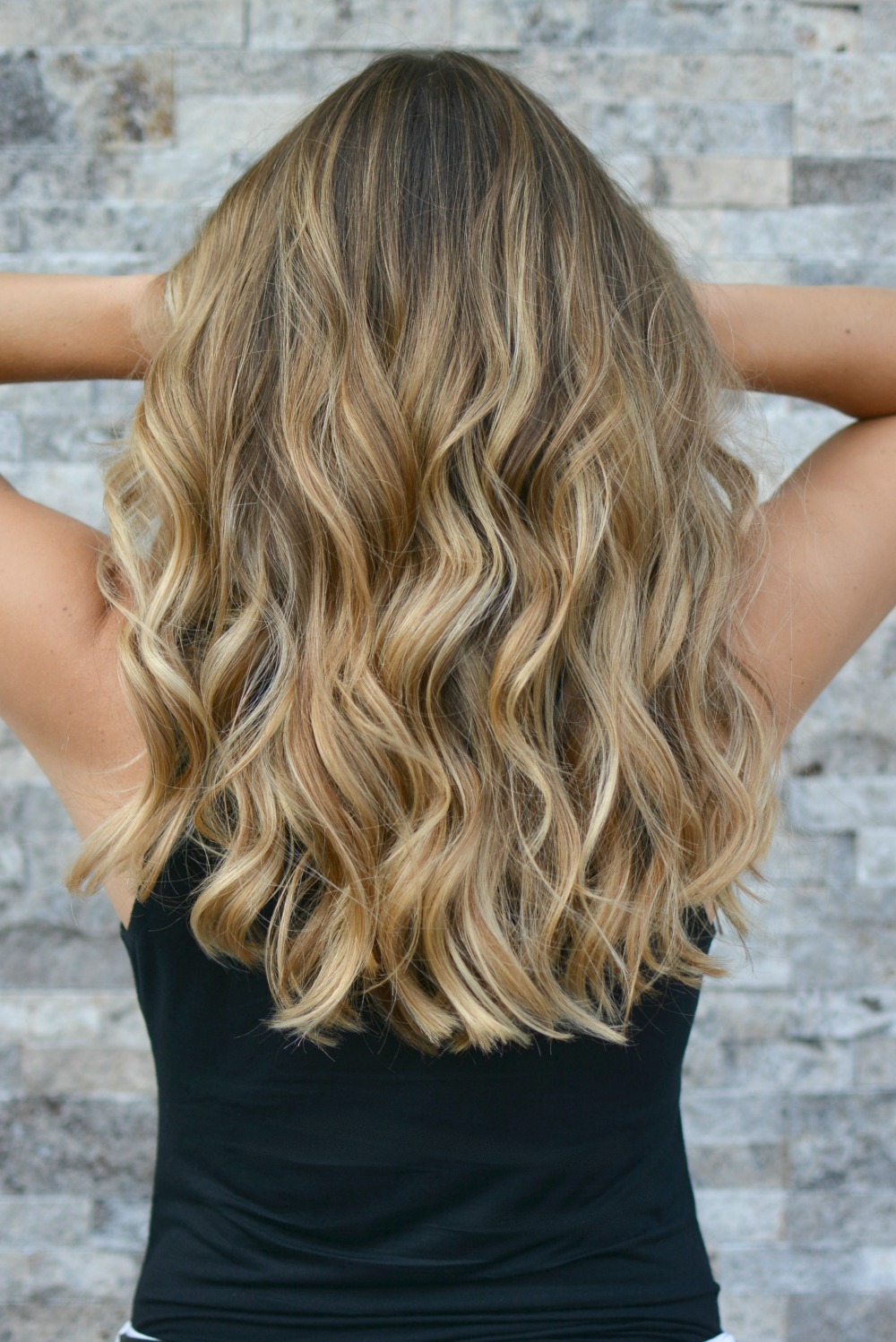 If you have any hair related questions Kim OR I, let me know! & if you happen to visit Blondie Salon & Spa, tell them I sent you. They have locations in both Waltham & Newton, MA. To book an appointment, call: (781} 464-0064.
Shop my favorite hair products below & see my latest hair tutorial on YouTube here. Thanks for stopping by!