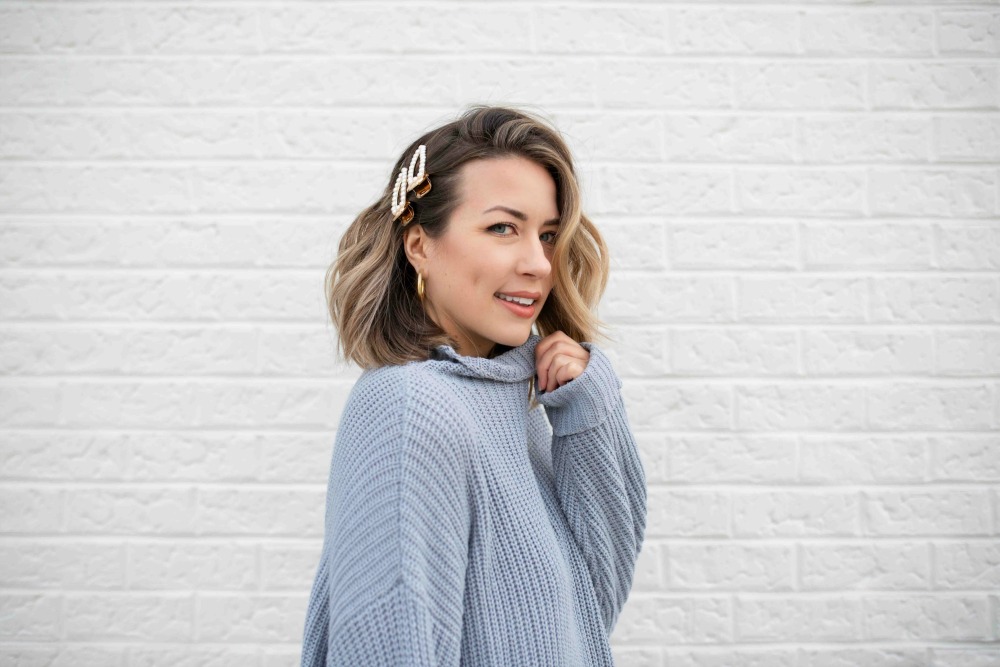 3 HAIR TIPS I SWEAR BY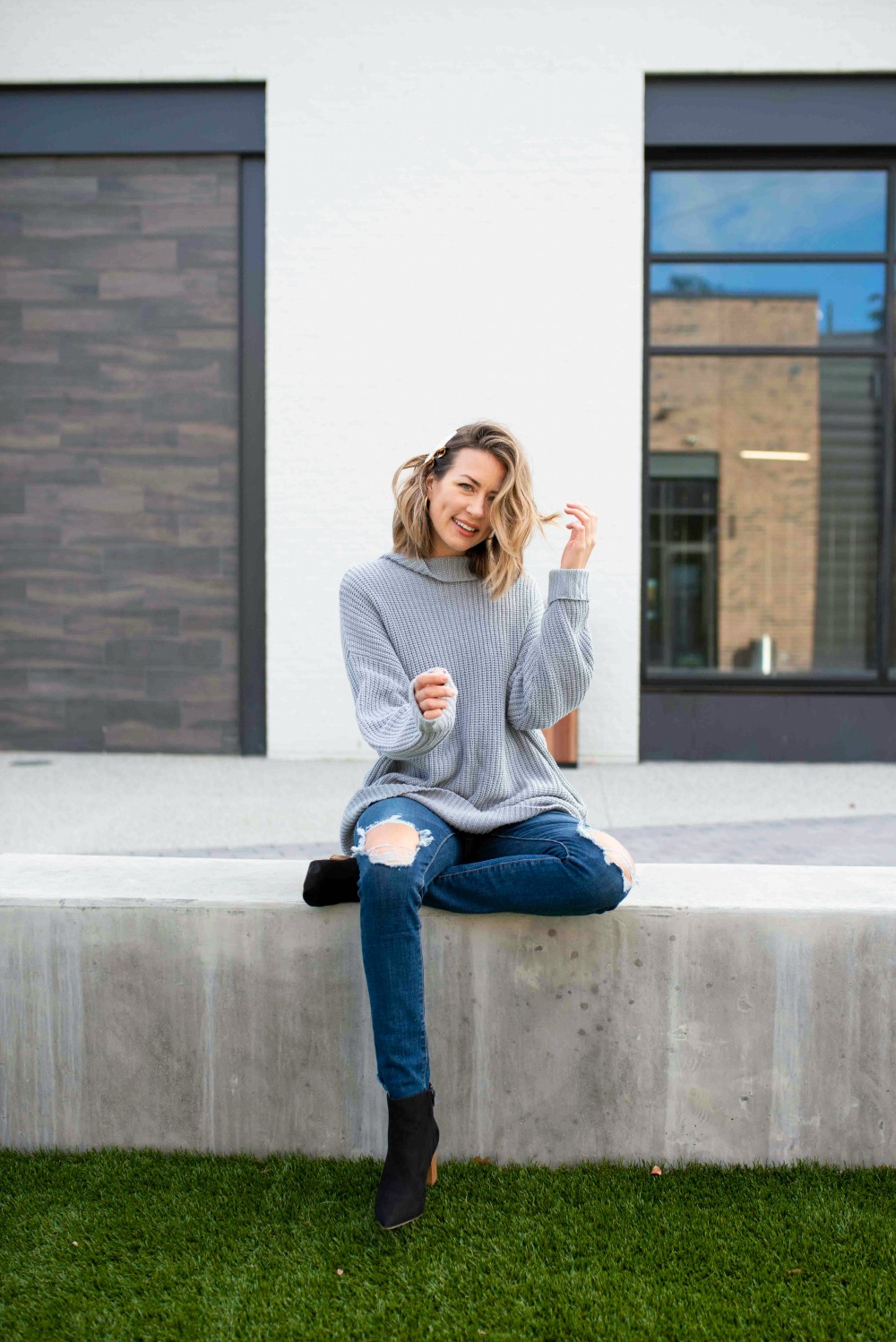 WHAT I'M WEARING
Sweater | Jeans | Booties | Hair Clips
I've been surprised at how much love my hair tutorials have been getting on IGTV. I thought it'd be fun (& useful) to share my 3 hair tips that I swear by. These 3 tips keep my blow-out lasting great for days & keeps my hair in great shape, no matter how often I style it.
TIP #1: APPLY DRY SHAMPOO ON DAY 1
Apply dry shampoo the SAME DAY that you style your hair, as opposed to spraying it on once it's greasy. This allows the dry shampoo to activate & soak up the grease & oil before they appear. I like to spray it on right before bed on the same day that I wash & blow-dry it & I do not rub it in until the morning.
FAVORITE DRY SHAMPOO

TIP #2: SLEEP WITH YOUR HAIR UP
A big culprit of greasy hair is sleeping with it down.. allowing it to soak in all that dirt & grime on your pillow. Instead, sleep with it up in a loose bun or ponytail secured by an alligator clip (my favorite) or a silk scrunchie.
FAVORITE ACCESSORIES

TIP #3: SKIP THE CONDITIONER
Skip the conditioner! It sounds crazy, right? But, conditioner can weigh down your hair big time. Plus, your hair dries a lot quicker post shower when you don't use conditioner. Instead, apply an oil to your ends or spray on a leave-in conditioner & then comb it through before styling. It works just as well, if not better!
FAVORITE PRODUCTS

If you want to hear me talk through these tips in more detail, click here to watch my IGTV!
Images by Glory Roze Photography.