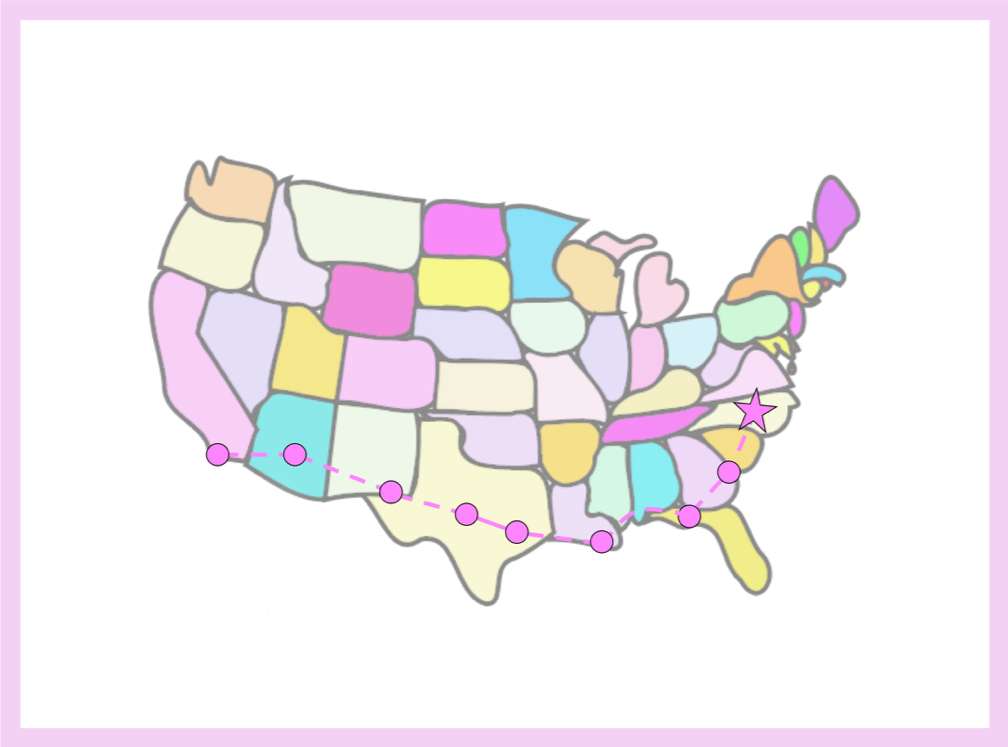 This post is coming at you 2 months late but, better late than never! Driving cross country has always been on my bucket list & when I decided to make the move to NC (more on that here), I thought it was the perfect opportunity to drive from coast to coast with my guy in Sandy (my car!).
Ry & I took a few weeks to plan out our route. We blocked off 9 days for the drive from San Diego to Raleigh with stops in 4 major cities. We wanted the trip to be flexible & relaxed, so we only secured a few hotels & just winged the rest. Below is a high-level recap of our trip (featuring both profesh & iPhone pics), including the cities & places we loved & would recommend to anyone that happens to make the same trip!
Before we begin, here are a few things I realized during/after the trip:
I am OK never driving cross-country again.
There's absolutely nothing in Texas.
Podcasts are life.
We made some memories I'll never forget.
Day 1: Scottsdale, Arizona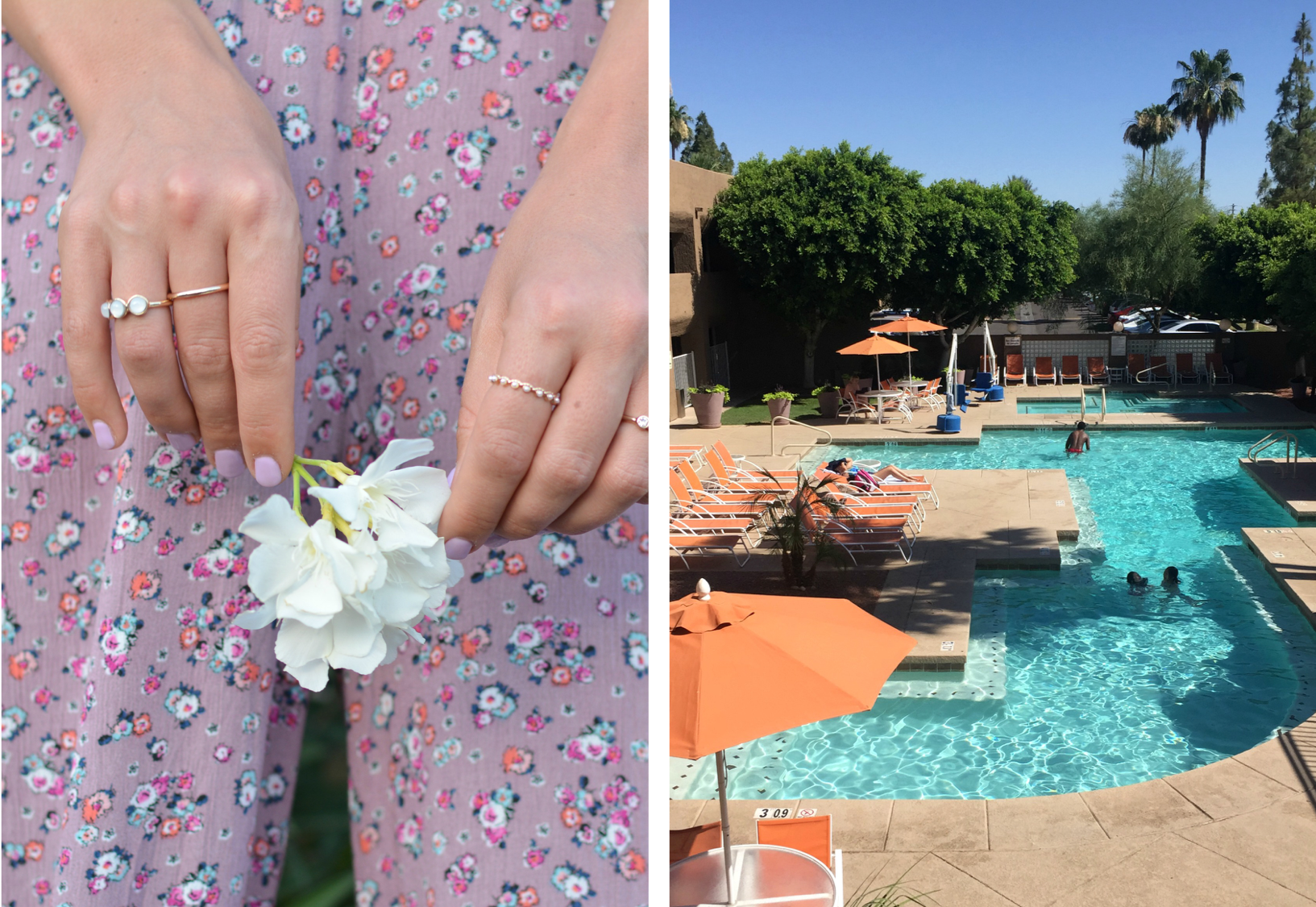 Back in the day, I spent a few months living in Scottsdale, AZ & loved it. I haven't been back since so I was excited at the chance to spend a night there. To be honest, it was a ghost town & I wish we skipped over Arizona. I'm not sure why the city was dead, but we were looking for some fun & there was absolutely no nightlife. We stayed at 3 Palms hotel which was fine for $75 (nice pool but weird people). The highlight of our stay in Scottsdale was probably the breakfast we had the next morning at Original ChopShop. We then snuck in a workout early & left early to hit the road on our way to Texas.
Day 2: El Paso, Texas
We broke up the six-hour drive from Scottsdale to El Paso with a hike in Tuscon. We wanted to hike Seven Falls, but turns out it was too long & too hot for anyone other than pros to tackle. We did a 3-mile hike in Sabino Canyon which was gorgeous because of the abundance of cacti. #ilovecacti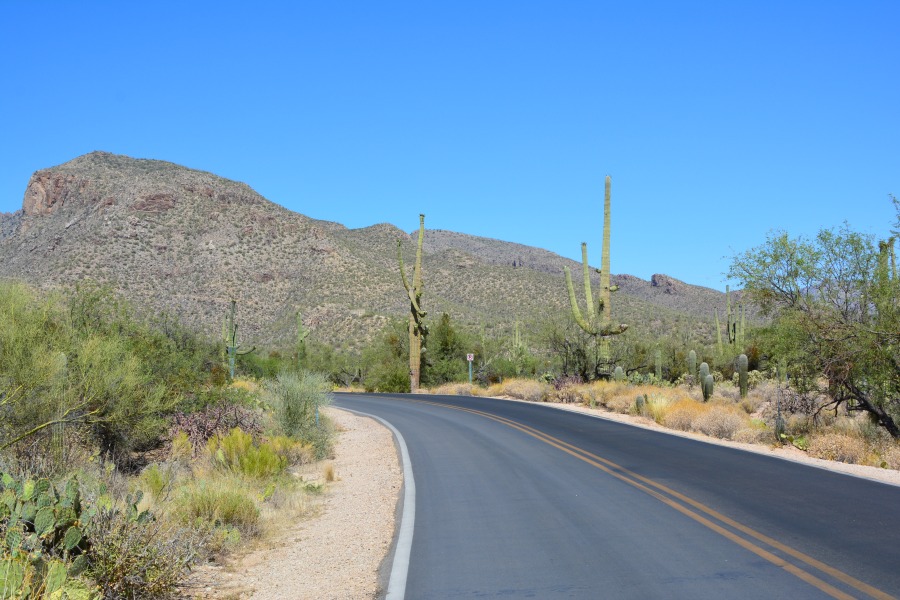 When we finally made it to El Paso around 8 PM, we stopped by L & J Cafe for the country's best tacos. No options for vegetarians, telling you now. We then slept in some cheap Ramada Inn, took advantage of their free breakfast (my favorite), & hit the road. Side note: I was actually quite surprised at how barren Texas is. My heart hurt for the dozens of dairy farms & if you just happened to pop a tire on one of their dirt roads, no guarantees you'll be making it out alive.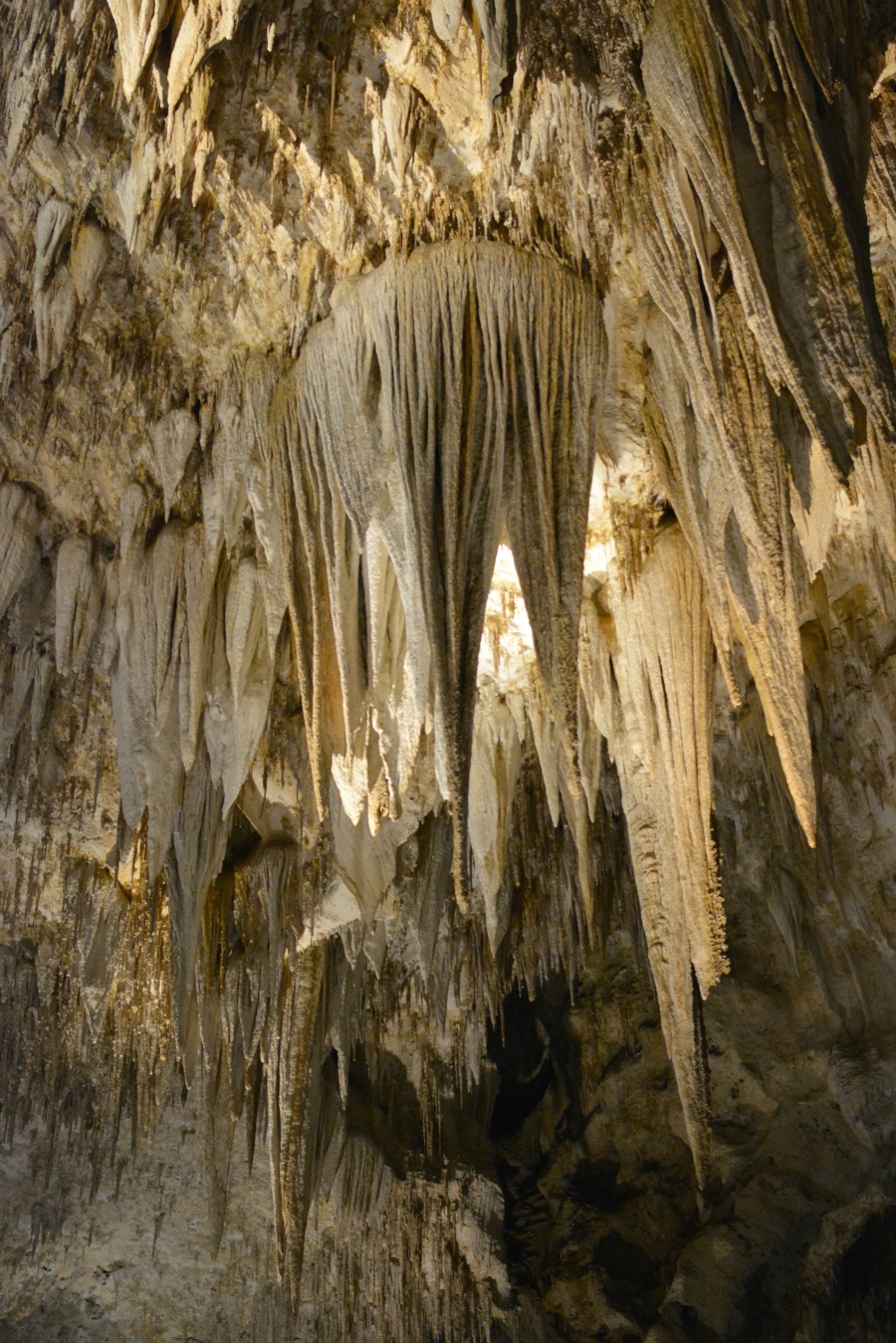 After leaving El Paso & with a 6 hour drive ahead of us to Austin, we took a detour & drove up to New Mexico to spend a few hours at the Carlsbad Caverns National Park. You can hike (we obviously took the elevator) a few miles underground to idolize more than 100 caves featuring amazing calcite formations, ohh ahh. It was pretty stunning.
Day 3 + 4: Austin, Texas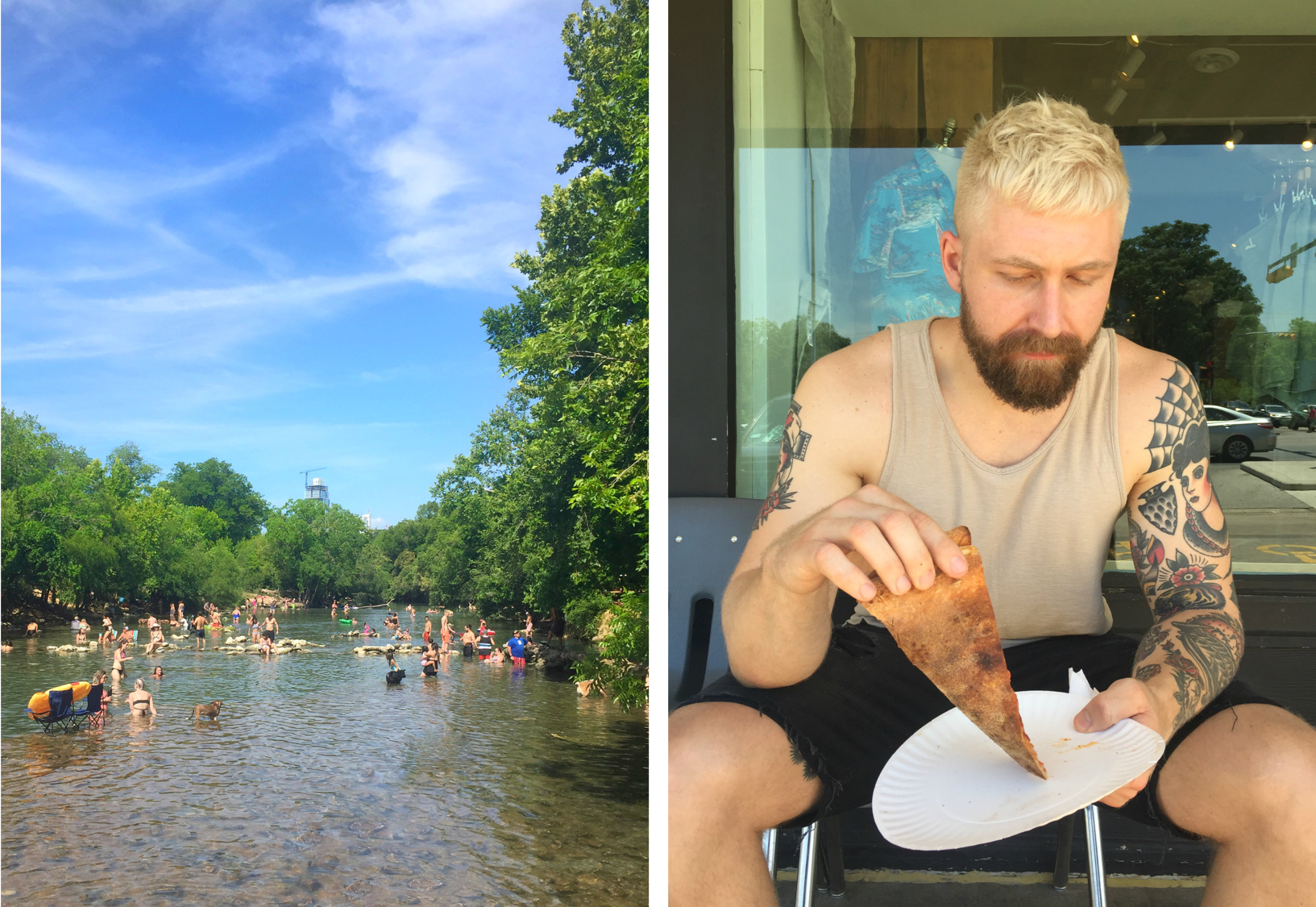 I've never been to Austin so we decided to spend 2 nights here since it's one of Ryan's favorite cities. We did a lot of exploring, eating & shopping, our favorite places being the Barton Springs Pools, pizza at Homeslice Pizza, & a wild night at Barbella for Tues-gay's. It didn't disappoint, let me tell ya.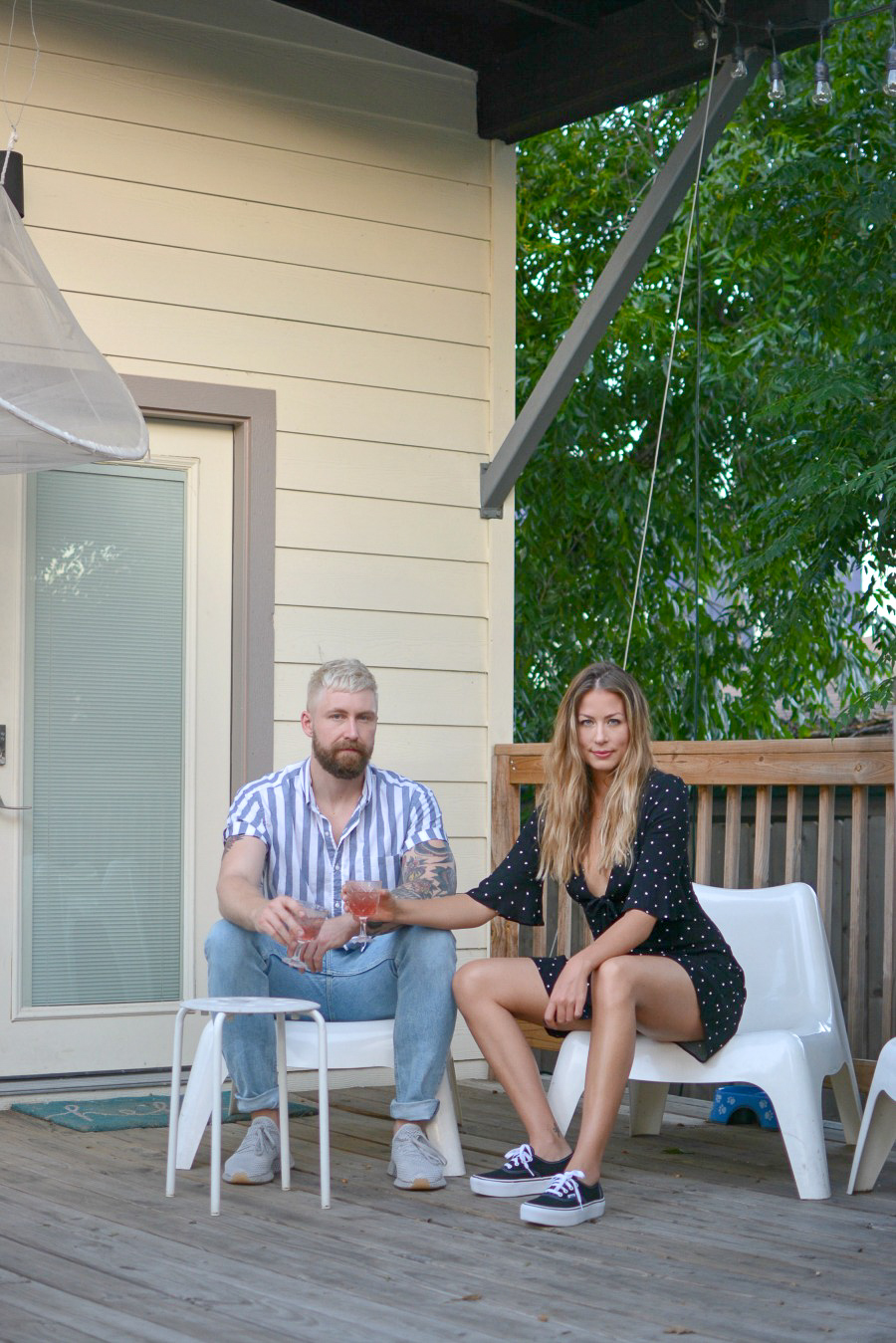 We stayed in this cute tiny home that looked ideal, but in reality, was too small for a 6'5″ boyfriend. Lesson learned. But, I will definitely come back & visit this artsy city!
Day 5: New Orleans, LA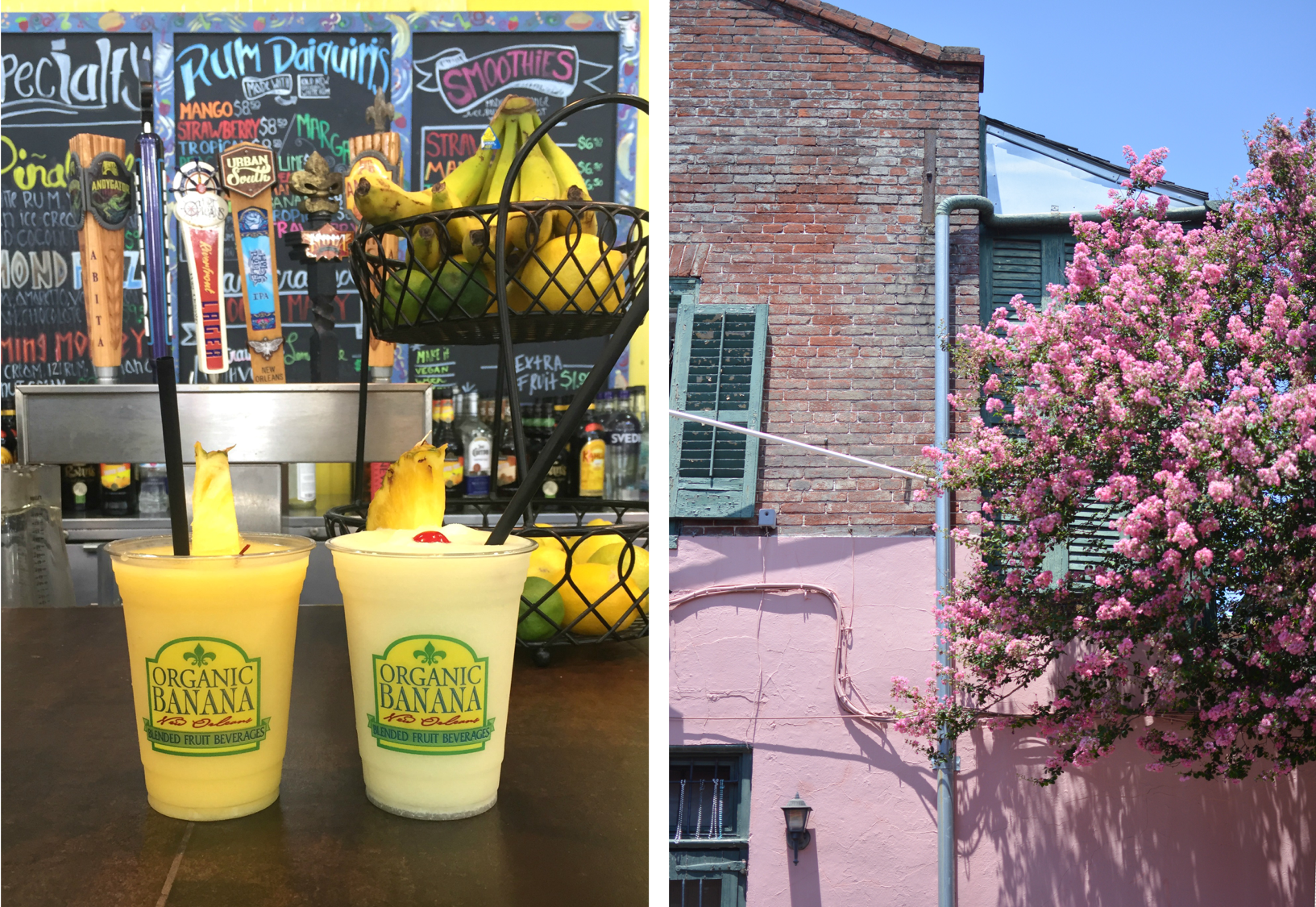 We broke up the 9 hour drive from Austin to New Orleans with a pit stop in Houston. It seemed like a cute city that I wish we made time for! I was excited to get to NOLA as I've been there a few times, but Ryan has never been. This trip, we ventured beyond Bourbon Street & had a blast. I didn't realize just how dirty Bourbon Street is until I wasn't on it, haha. We stayed in this historic cottage in the Marigny district, just an Uber ride from the action. We have two good friends who lived here & gave us a plethora of recommendations. We ate po-boys at the infamous Killer Poboys, visited the Villalobos Rescue Center (where Pit Bulls & Parolees is filmed!), explored Magazine Street, listened to jazz at The Spotted Cat, & ate a delicious New Orleans meal at Jacques IMO (5 stars!).
Day 6: Pensacola, Florida
A quick stop in FL consisted of dinner at a vegan spot & a cheap hotel – nothing special, to be honest. We didn't even see the ocean, tear.
Day 7: Savannah, GA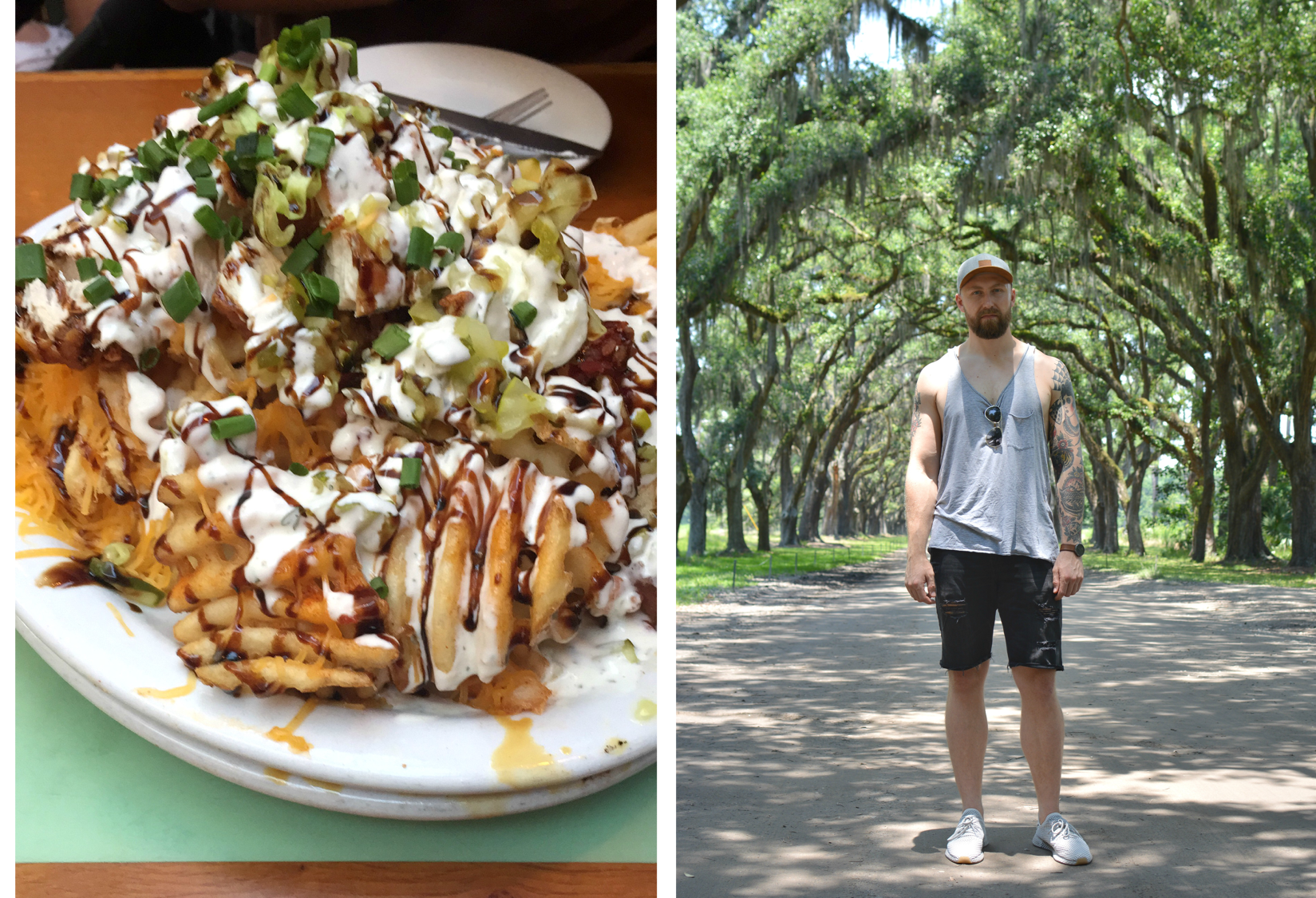 We then drove 7 hours to Savannah & I absolutely loved it. I can't wait to go back! I wish we had more than one night there, but we did a lot within 24 hours. I freakin' love nachos, so we went to Treylor Park for epic waffle fry nachos & then walked along River Street people watching & listening to live music. The next morning, we went to a delish vegan cafe, Fox & Fig, for breakfast & then traveled to Wormsloe Historic Site to walk along the beautiful oak trees & Spanish moss.
Day 8: Raleigh
We made it! After driving 3,000 miles in a car with squeaky brakes, listening to a handful of podcasts in their entirety (Dirty John & Sword + Scale being our favorites), & losing 2 cell phone chargers… we made it. We were tired & bloated, but happy.
Like I said above, I'm so glad I was able to experience this cross-country drive but I probably won't (willingly) do it again. It was great for the boy & I to be stuck in a small car for 216 hours, allowing us to reconnect & bring back the joy we've been missing by being long distance. I did a lot of research, asked a lot of friends & family for recommendations, & let loose.. eating whatever my heart desired, rarely blogging my outfits & only working out once. Hey, YOLO! But, I'm now happy to call the east coast home.
I hope you enjoyed this recap!