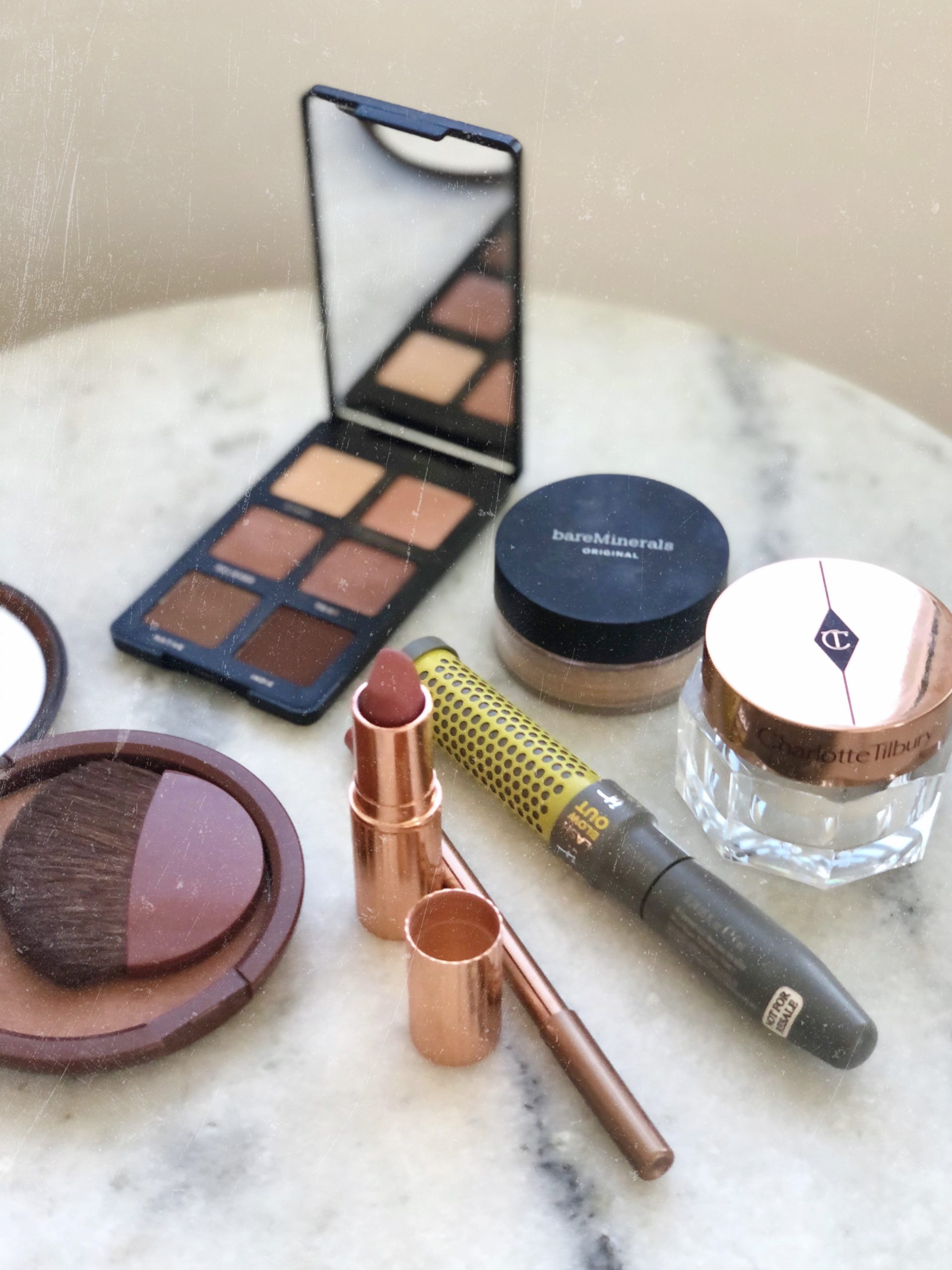 MY FAVORITE ITEMS FROM SEPHORA
I am sharing my favorite products found at Sephora because their annual sale is happening RIGHT now. Use code SPRINGSALE to get up to 20% off (depending on your status at Sephora). Since I am VIB, I get 15% off so I use this time to stock up. To figure out what your status is, login to your Sephora account and below your name in the header, you should see your status. If you do not have a Sephora account, sign up (it's free) and you quality for 10% off!
Below you'll find a few of my favorite tried and true products , plus items that I ordered and can't wait to get my hands on.
MAKE-UP PRODUCTS
LIPS
My favorite every day lip color is this Clinique Chubby Stick in color WHOLE LOTTA HONEY. It's moisturizing, goes on so smooth, and looks great with every skin-tone.
I also love these Sephora Collection Lip Clicks Lip Balm in color COTTON CANDY and CARAMEL. They have just a hint of color with a little bit of shine.

EYES
I really love the color of these Charlotte Tilbury Double Ended Eyeliner (I have all 3, hehe). They glide on really easily, blend really well, and the fact that you get 2 colors in 1 pencil makes life easier.
One of my favorite eyeshadow palettes is this BareMinerals Gen Nude Palette in color NEUTRAL. I use every single color (which rarely happens, let's be honest) and it makes my blue eyes POP.

FACE
This Bare Minerals Loose Powder is perfect for days you don't want to wear a face full of makeup. It's lightweight, eliminates shine, and offers the perfect amount of coverage (no concealer needed!).
I recently purchased this Milk Lip and Cheek in color WERK – DUSTY ROSE after using my Mom's (haha). I like to dab a bit on the apple of my cheeks for just a hint of color, and swipe it on my lips when I'm in a rush.

FACE MASKS
I couldn't get my hands on this Honey Potion Renewing Mask from Farmacy quick enough and it sold out. But, I will be purchasing this as soon as it becomes available! Brooklyn Blonde swears by it so I bought it for my Mom and she loves it.
Everyone needs this $7 Peeling Solution from The Ordinary. The solution helps exfoliate your skin, improving tone and texture. It's known to be a cheaper dupe to Drunk Elephant's Baby Facial.

SKINCARE
My favorite moisturizer is this IT Cosmetics Confidence in a Gel Lotion. It works great for my oily skin, leaving it matte and shine free all day. I mix it with a SPF and prefer the gel consistency.
These Dr. Dennis Gross Daily Peel Pads are a weekly staple in my skincare routine. I find each pad has a lot of product so I usually cut it in 1/2 and make Ryan use the other half. But, the morning after we use them our skin is smooth, clear, and glowing. I suggest using them 1-2x a week and building up your skin's tolerance.

BEAUTY PRODUCTS
I love my NuFACE Trinity device. I started researching it after my aesthetician used it on me during a facial and I couldn't get over the immediate results! I did buy mine on sale but since it's on the pricier side, now is the time to invest in one. I also stocked up on the NuFACE Gel Primer that you slather on before you use the device.
My legs are disgustingly pale so it was time for some self tanner! I did my research and decided to get the Isle of Paradise Self-Tanning Water for my bod. I also got their Tanning Applicator Mitt to use with other self tanners I have here at home.
I cannot recommend the GrandeLash Lash Enhancing Serum enough. After 6 or so weeks, you will be so impressed with how long and full your lashes look. I've been using a lash serum for 3+ years and it's done wonders for my short, stubby lashes.

If you get any of these products, let me know which ones you like. Happy Shopping, y'all!