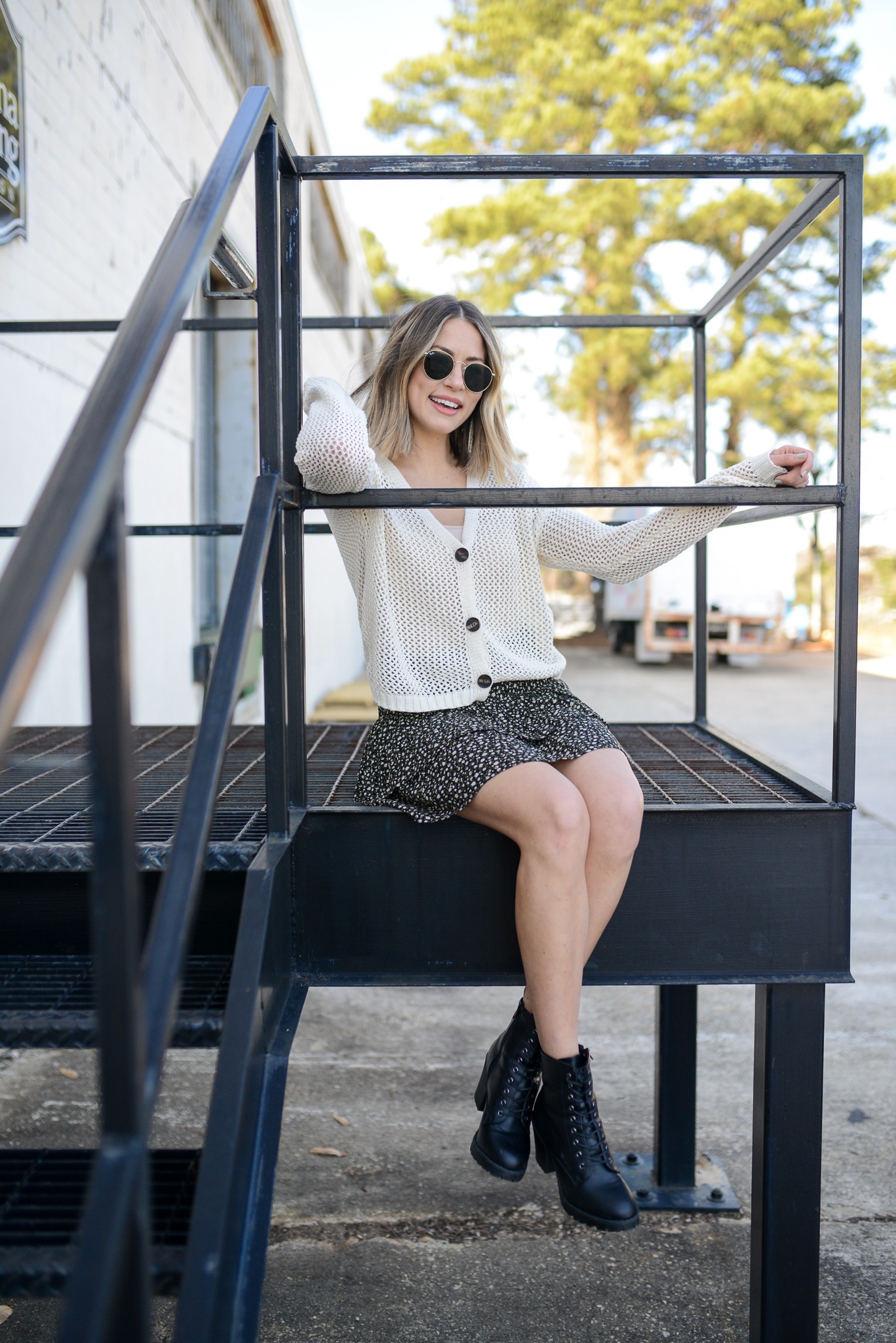 EASY WAYS TO INCREASE YOUR REACH ON PINTEREST
It's no secret that NOW is the time you should be completing all of the daunting tasks on your to-do list.. and improving your Pinterest reach should be one of them! I even included it on my list of things to do while you're hiding out from Coronavirus, especially if you're a small business or blogger/influencer.
WHAT I'M WEARING

I've spent the last few weeks researching tips and tricks on how to enhance my Pinterest account. There is a lot of information out there so, I picked a few tips that seemed easy and straight forward for me to focus on and I am sharing them with you! I've already seen a huge jump in the traction of my Pins, as well as the amount of visitors viewing my Pinterest boards. If you carve out just a few hours a week working on these tips… you will, too!
First, you will need to convert your Pinterest account into a Business account in order to see analytics and insights related to your Pins. It's really easy – just log in and follow these steps. Once that's done, let's clean up that account!
CLEAN UP YOUR PINTEREST BOARDS
DELETE UNPOPULAR PINS
Scroll through your boards and delete any pins (that you have created) that are not getting any love. You should be able to see the number of views, number of pins, and number of clicks on each pin that you own. If those numbers are 0, or close to it, I'd consider deleting the pins. You can always create new pins with those images later! There is a BULK option in Pinterest that allows you to delete up to 50 pins at a time.
Scroll to the top of your board and click "Organize"
Select your images – no more than 50
Scroll back up to the top of your board and click "Delete"
REARRANGE YOUR BOARDS
This means updating, merging and deleting boards. I deleted boards that I rarely use or that were not related to my blog/business, and I consolidated boards that made sense. I also went through each board and deleted pins that were no longer applicable to me or my style. I still have a lot more to do, but my Pinterest account already looks clean and concise.
UPDATE YOUR PIN TITLES
Pinterest is basically an XL search engine. Your pins need to have relevant titles in order to be SEEN. So, you will need to carefully update the title of each Pin that you want circling the internet. I use Pinterest's search bar built to figure out which keywords are being searched the most.. and that is what I include in my title.
Select the image you want to edit, or upload a new image to be pinned
Think of a keyword related to that image. For example, if you're wearing a mini dress in the picture, the keyword can be "mini dress"
In the Search bar, start typing "mini dress"
The keywords that pop up are the most popular keywords associated with the word "mini dress"
Select one of the top 3 keywords and make that your title. In this case, the top 3 are: mini dress, mini dress outfit, mini dress party
In the Title section of your pin, add in "Mini Dress Outfit"
I did this for a few recent images that I shared and I've already starting seeing them make their way around Pinterest.. crazy!
CREATE GRAPHICS
Use Photoshop, or a free app like Canva, and great pretty graphics for your pins – especially the pins that are linking to outside link! They say graphics catch people's attention. Even better if your graphics are long (aka "long pins"), as they take up more of the page and again, catch people's attention. Here's an example of a graphic I created 2 weeks ago and I can attest that this tip WORKS, as this graphic has gotten more engagement than any other pin I've created since then.
CREATE VIDEO CONTENT
This is a given since Pinterest has realized their new Story Pins. I like to upload the videos I make for TikTok and Instagram on Pinterest. I'd follow the same steps above, like adding a relevant title to the pin and sharing them across several boards over a period of time. Video content is the way to go and I bet you that if you create video content, you'll see an astounding reach in impressions!
That's it! I hope these tips help. And while you're at it, click here to follow me on Pinterest!
Photos by Glory Roze Photography.