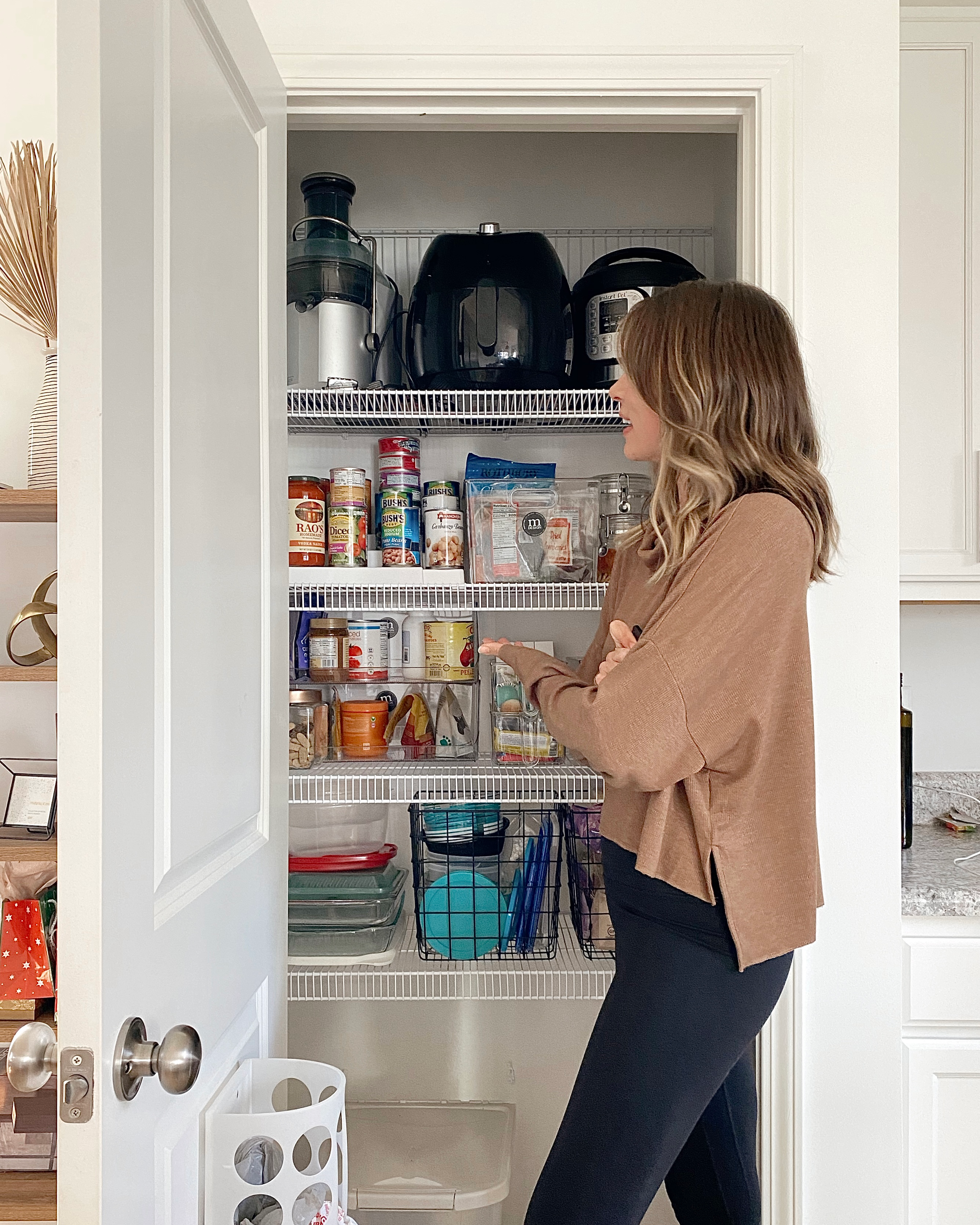 EASY PANTRY ORGANIZATION
I decided it was time to buckle down on our pantry organization! We have a pretty small pantry and even though most of it is dedicated to storage for appliances and pet food, I wanted the shelves we do use for food to be organized. I made sure to buy containers that fit our space, and our lifestyle, the best. Here's a little before and after:
I wanted to utilize the height of the shelves which is why stackable containers are great. This expandable 3-tier shelf is great for cans, and I am so happy with these stackable storage bins for smaller items, like our Nespresso coffee pods. I bought these on a whim to store our Tupperware and love their size for holding bags, like chips and popcorn. We also went with clear containers so a) we could easily see which items we have and b) clean them easily. There are so many options out there so it did take a few trips to the store but overall, I am very excited for an organized space! The exact items I went with are below:
SHOP MY EXACT PANTRY ORGANIZATION ITEMS

TIPS ON HOW TO ORGANIZE A PANTRY
Before you buy any containers, measure the height, width, and depth of each shelf
Make sure each container you order will work with the dimensions of your shelves

I recommend looking at Target, The Container Store and Amazon – all 3 sell the same brands. I bought the majority of items from the mDesign line.

Before you start organizing, take everything out of the pantry and go through each item – toss any old or expired items and get rid of any unnecessary cardboard boxes
Take a mental note on how you want to organize the items. This is how we organized them:

Canned goods
Boxed goods, like pasta and crackers
Dry goods, like oatmeal and cereal

For the dog, like food and treats
Grab and go items, like protein bars and coffee
Snacks, like bags of chips and bread
Tupperware

Start organizing all of the items into the containers and setting them up on the shelves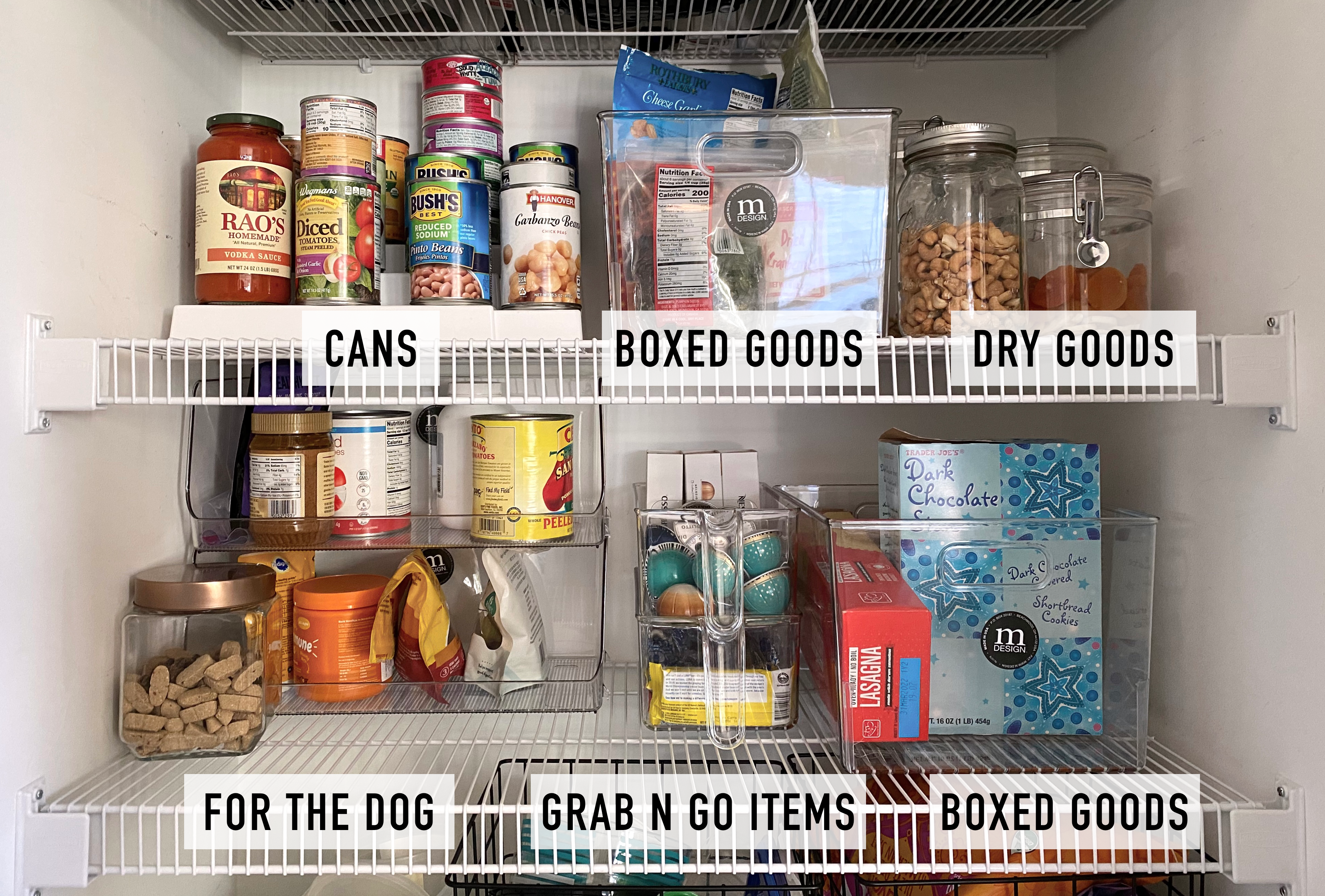 If something does not work with the space, do not settle! You use your pantry every single day so it's important that it's functional. I recommend keeping the tags/stickers on the items for a few days while you navigate in and out of your pantry to see what does and does not work.