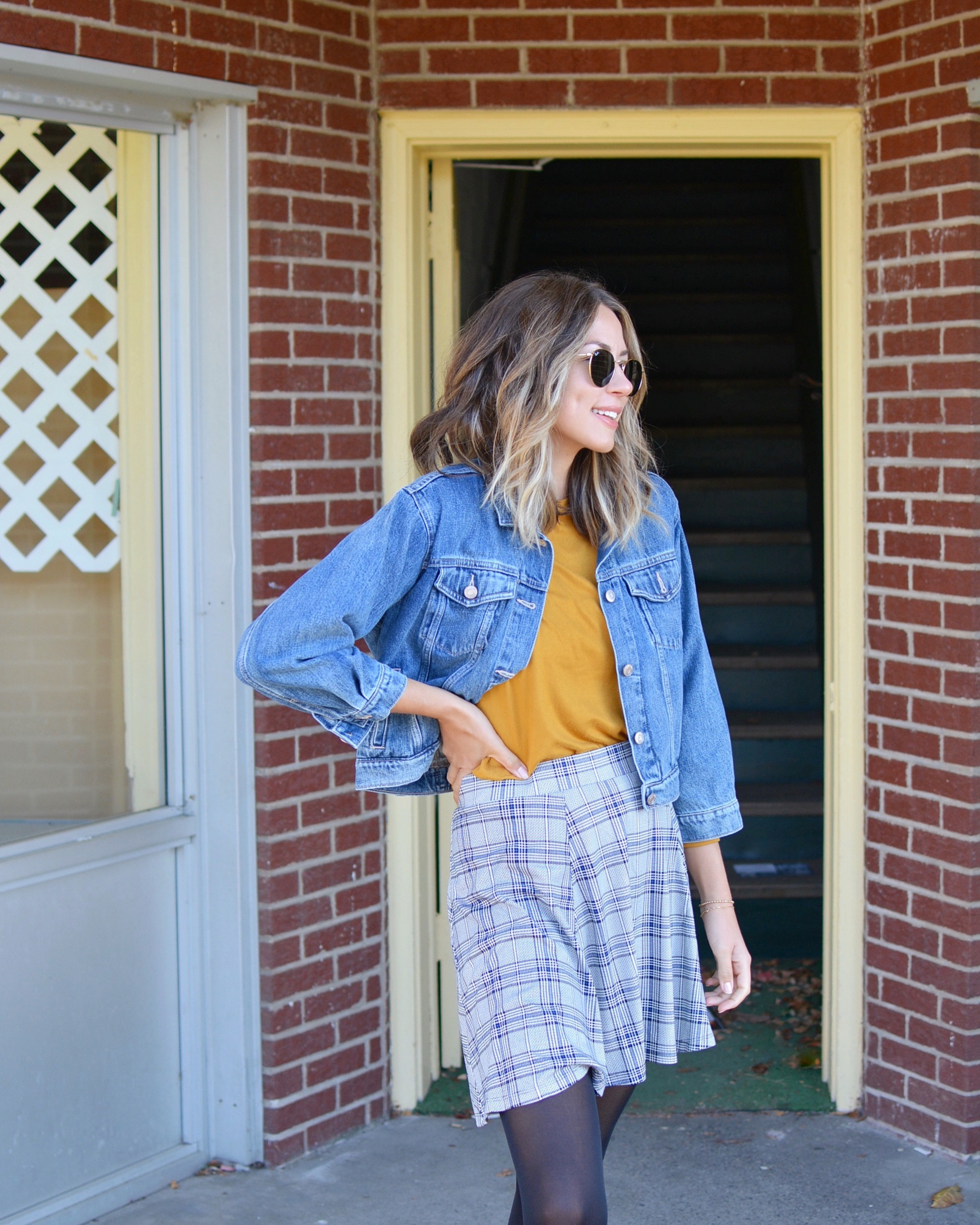 A WEEKEND IN BOONE, NORTH CAROLINA
Since we ventured to Boone for the first time this past weekend, I am sharing a list of things to do (and things to skip) in Boone, North Carolina. Every Fall, we take a trip to the mountains to enjoy some fall foliage (for some odd reason, there isn't much in Raleigh). Because of Covid, we were itching for a trip. We usually go to Asheville but decided to explore a new city – plus, it's only 2.5 hours away as opposed to Asheville which is 4!
We didn't get to do all of the things on our list but I marked those we do recommend with an asterisk* below.
WHERE TO STAY
We stayed at an Airbnb that was directly in between Boone and Blowing Rock. It made getting to both towns quite easy. If you are looking to book a hotel, I did find that Blowing Rock had more to offer than Boone so I would suggest booking a hotel in Blowing Rock instead of Boone.
THINGS TO DO (in Boone)
*Booneshine Brewery: Make a reservation online if you want to sit inside. If not, there is plenty of outdoor seating and pretty views to enjoy a beer.
*Rooftop at Horton: A great spot to grab rooftop drinks but I recommend showing up 1-2 hours before sunset to make sure you get a spot!
*Shops in Downtown Boone: I fell in love with everything at Common Ground Company. I also liked poking around the vintage stores (lots of them) and the Mast General Store (featuring a candy shop!)
*Watauga Farmers Market: A great place to buy local food and handmade gifts during the weekends.
THINGS TO DO (around Boone)
*Linville Winery: We stopped here after our hike to Linville Falls. It was so pretty, calming, and the wine was delicious. If there wasn't a line, I would have purchased at least 6 bottles.
Grandfather Mountain: Buy tickets online days, or even weeks, in advance! We tried to snag tickets a few times but they were sold out. You can spend as much time as you want exploring once you're in so no need to rush. After, head to Grandfather Winery!
Appalachian Mountains Brewery
The Boone Area Wine Trail: includes all 3 wineries: Grandfather, Linville and Banner Elk.
Shops in Downtown Blowing Rock
Zip Line Adventures
Wilderness Run Alpine Coaster: Ryan really wanted to do this but I said no, haha.
HIKES
*Linville Falls: Featuring the most stunning waterfall I have ever seen! We hiked both paths on the Gorge Trail and found the trails were nearly empty – one trail was easy, one was tough. I highly recommend getting there before rush hour to avoid bumper to bumper traffic for miles, which is around 12 PM.
Blowing Rock Trail
Elk River Falls
Howards Knob
Rough Ridge Trail
WHERE TO EAT (in Boone)
*Melanie's: A delicious breakfast spot right downtown on King Street (with vegetarian options).
*Stick Boy Bakery: We stopped for a quick breakfast on our way to hike – great place for fresh bread! Their bagels were mediocre but Ryan's breakfast sandwich looked bomb.
*Coyote Kitchen: A very popular restaurant located in a strip mall next to Publix..random. The good was really good (plenty of vegetarian options) and the portions were large but may be best for take-out rather than dine-in.
*Proper: A highly recommended restaurant which is currently only open for take-out. I didn't get anything but Ryan said his dish was pretty good (not great).
Lost Province (Pizza)
Cabo Sushi
Comeback Shack
Our Daily Bread
Boone Saloon
Wild Craft Eatery
WHERE TO EAT (in Blowing Rock)
*Bistro Rocka: We stopped here after hiking and had an amazing meal. The service was great, the drinks were strong, and the food tasted like your mother made it.
Speckled Trout: Highly recommended by many.
Cafe Portofino
ON THE WAY
If you're driving from Raleigh, here are a few things we recommend to do on the way there/back:
Duck Donuts: We always grab a few donuts in Cary before our trip begins.
Tanger Outlets: We love spending a few hours here to shop before our weekend begins. We always find great deals!
Winston Salem, NC: We stopped here on the way home and spent a few hours at Incendiary Brewing. It was a super cool brewery with great beer and awesome pizza!
Greensboro, NC: Another fun city to check-out and drive through, if you have the time!
I hope this helps and if you go anywhere in or around Boone, NC that is not on this list, please let me know!