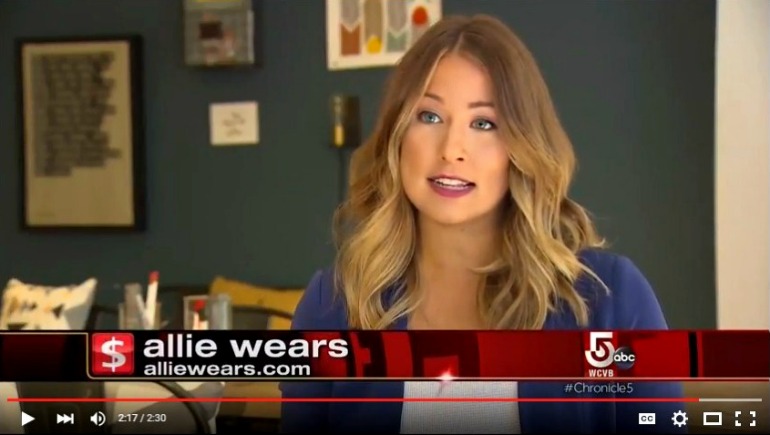 So, I was on Chronicle! Like, um.. mic drop. Click above to watch the entire clip!
Every year I make a goal for this blog & this year it was to be featured in Boston's daily newspaper, The Boston Globe. But, last time I checked TV is much cooler than print so to be featured on Boston's iconic newsmagazine Chronicle on WCVB Channel 5 is just as awesome, if not 10 times better!
A few weeks back, I received a voicemail from a director at Chronicle while running jogging briskly walking on the treadmill. I almost hyperventilated while listening to the voicemail. I was leaving for California in less than 3 days but I just could not pass up this opportunity. I rushed through my workout, booked us a space at Breather, ran to the mall to purchase a new outfit (um, so necessary), & did my homework so I was prepared for the interview. Usually I like to mentally & physically prepare for these kinds of things but this time, there wasn't a chance in hell. The show, which aired in New England last week, was titled Bargains & talked about everything from snagging free furniture to finding designer purses on major sale. I was called in as a fashion expert <<insert curtsey here>> to discuss the differences between three of Boston's "fast fashion" stores: H&M, Uniqlo, & Primark. Let's be honest.. I may carry myself well but I was definitely nervous & clearly smiling or looking somewhat warm was not a priority to me while filming. Either way, it was a great experience & will, for sure, go down as a highlight in my blogging career. A huge thank you to Rory, my amazing make-up artist, the extremely sweet Chronicle team, & Google for helping Chronicle find me. Duh!