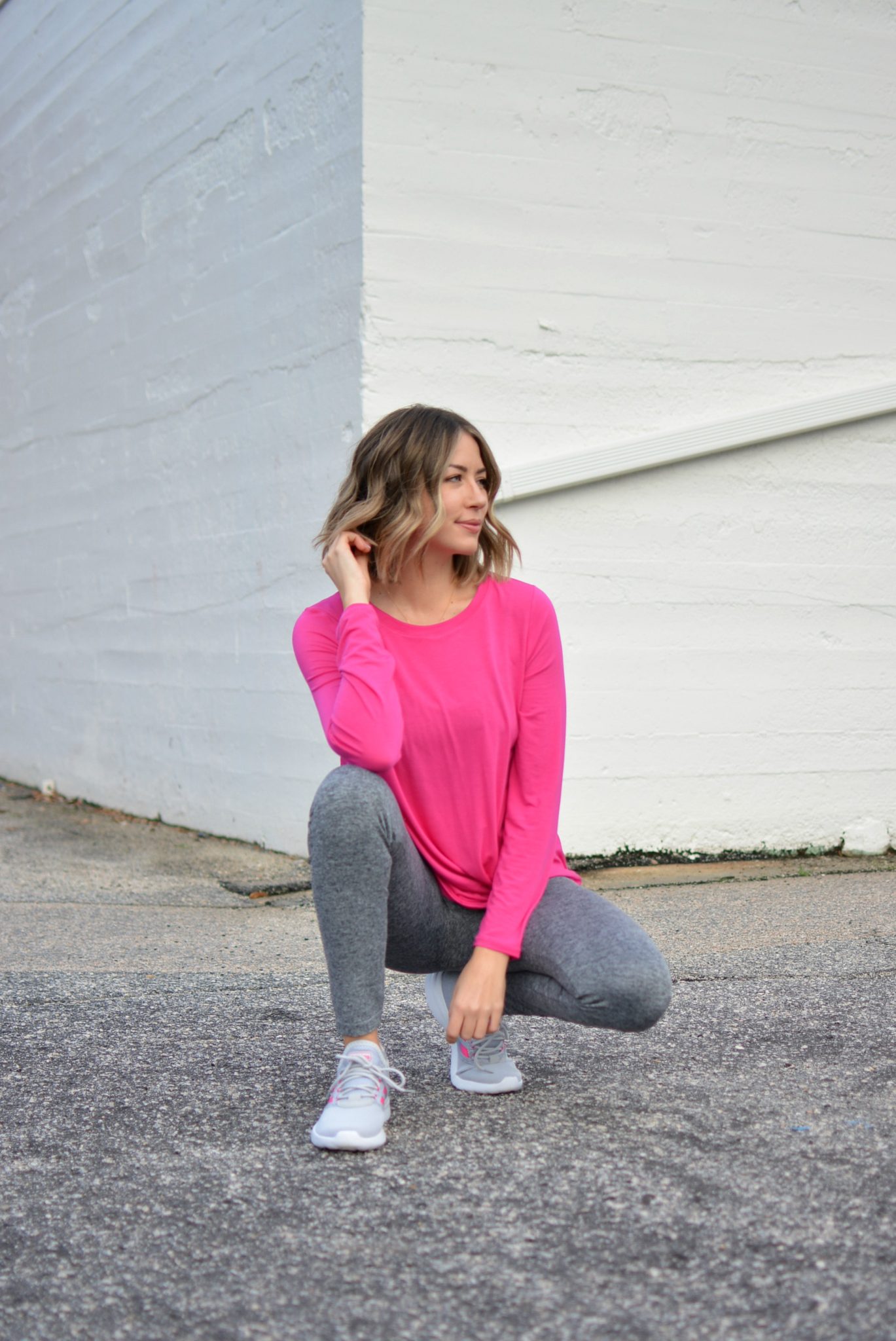 MY FAVORITE WORKOUTS IN RALEIGH, NC
WHAT I'M WEARING
Top | Leggings | Sneakers
First, please grab these seamless leggings before they sell out! They're cute AF & fit like a glove. I also love the pop of pink on these adidas sneakers. I've been wanting to write this post forever because I have finally settled into a workout routine that a) keeps things spicy & b) doesn't break the bank & it's about dang time I share it with you.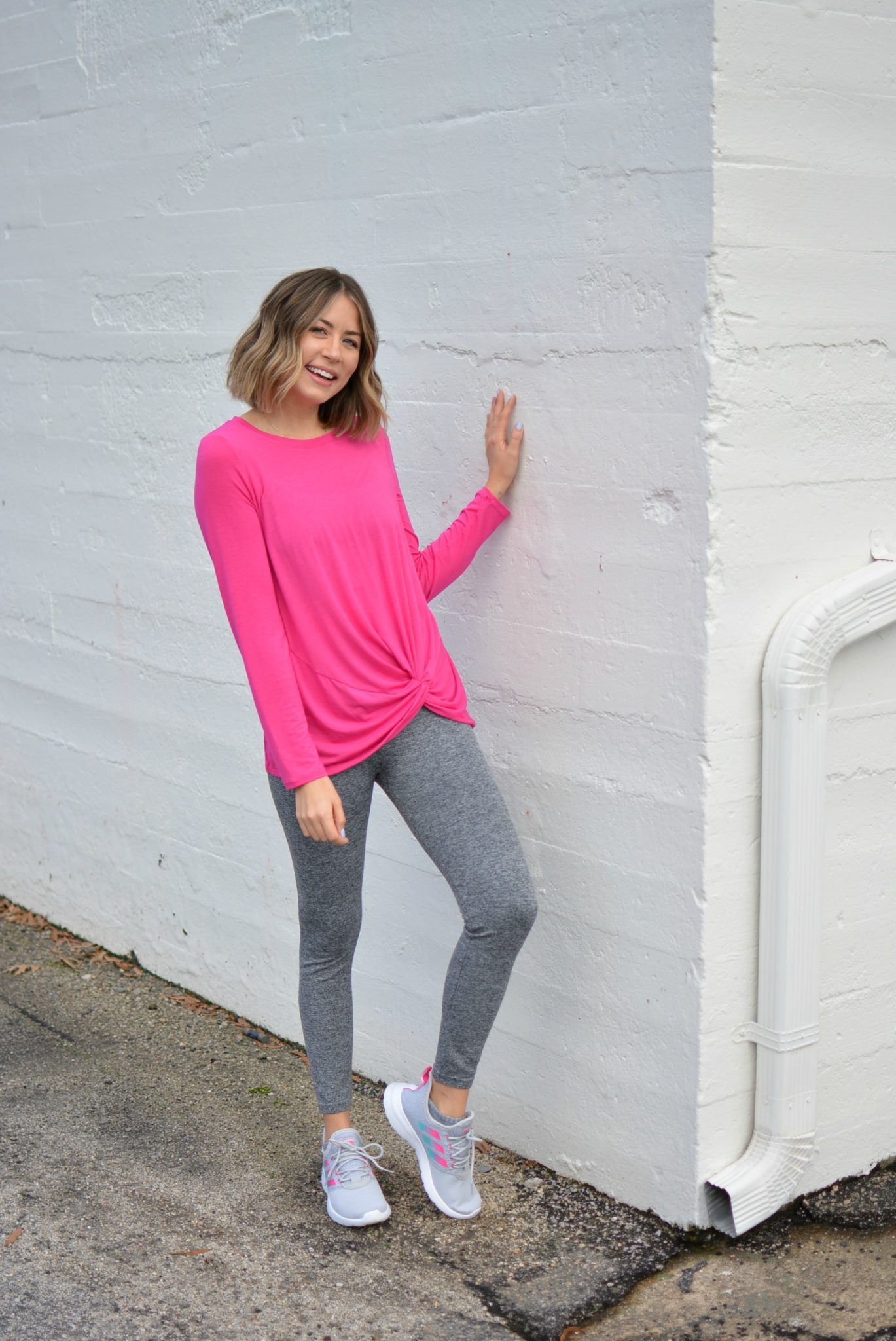 We all know working out can be expensive. Well, meet ClassPass! I've been using ClassPass for YEARS & I can't recommend it enough. Let me tell you why…
You can try a wide range of studios each month
You can use it in any major city – great when traveling!
You can easily change your membership or put it on hold
Credits roll over to the next month if you don't use them
I pay $39 a month which gets me 21 credits, the equivalent to 3-4 classes a month. That's less than $10 a month which, IMO, is the cheapest you'll find. Want to try it? Click here to get your first month free!
If you'd rather not use ClassPass, I recommend doing your research. Most, if not all, studios offer major discounts for new clients. Now, let's get started.. here are my favorite studios in Raleigh to make me stretch, tone, & SWEAT:
FlowCORPS
NEW CLIENT SPECIAL: 2 classes for $20
Oh, I love me some FlowCORPS.. so much so that I have an unlimited membership here since I'm their #1 fan. I just hopped on the Xformer train in 2019 but I can confidently say it has changed my body – more than any other workout. You feel long, lean & toned & your abs are activated the entire time. Plus, it's great for days when you don't want to sweat that much as it's a low impact exercise.
110 Yoga
NEW CLIENT SPECIAL: 5 classes for $50
I like Hot Flow at 110 Yoga because that's all it is.. a hot flow. The room is heated (but not too hot) & the instructors are easy to follow. They also emphasize core work which is an extra bonus. It's located right downtown but I've never had an issue with parking.
Barre3
NEW CLIENT SPECIAL: 3 classes for $45
Barre3 took me by surprise the first time I went because the class was not what I was expecting. Barre3 is jazzercise meets barre, which can be awkward but pretty awesome. You'll be surprised at just how much you sweat while stepping, jumping & lunging to the beat with your own body weight.
HEAT Studios
NEW CLIENT SPECIAL: 2 weeks unlimited for $25
Since I no longer go to a gym, I like to throw in a strength training workout when I'm in the mood. The classes at HEAT feature interval training & usually require a partner, so it is a good way to meet new friends if you don't bring a +1.
I hope this encourages you to branch out & try a new workout here in Raleigh. & if you'd like to join me for a class, just shoot me a DM on Instagram!