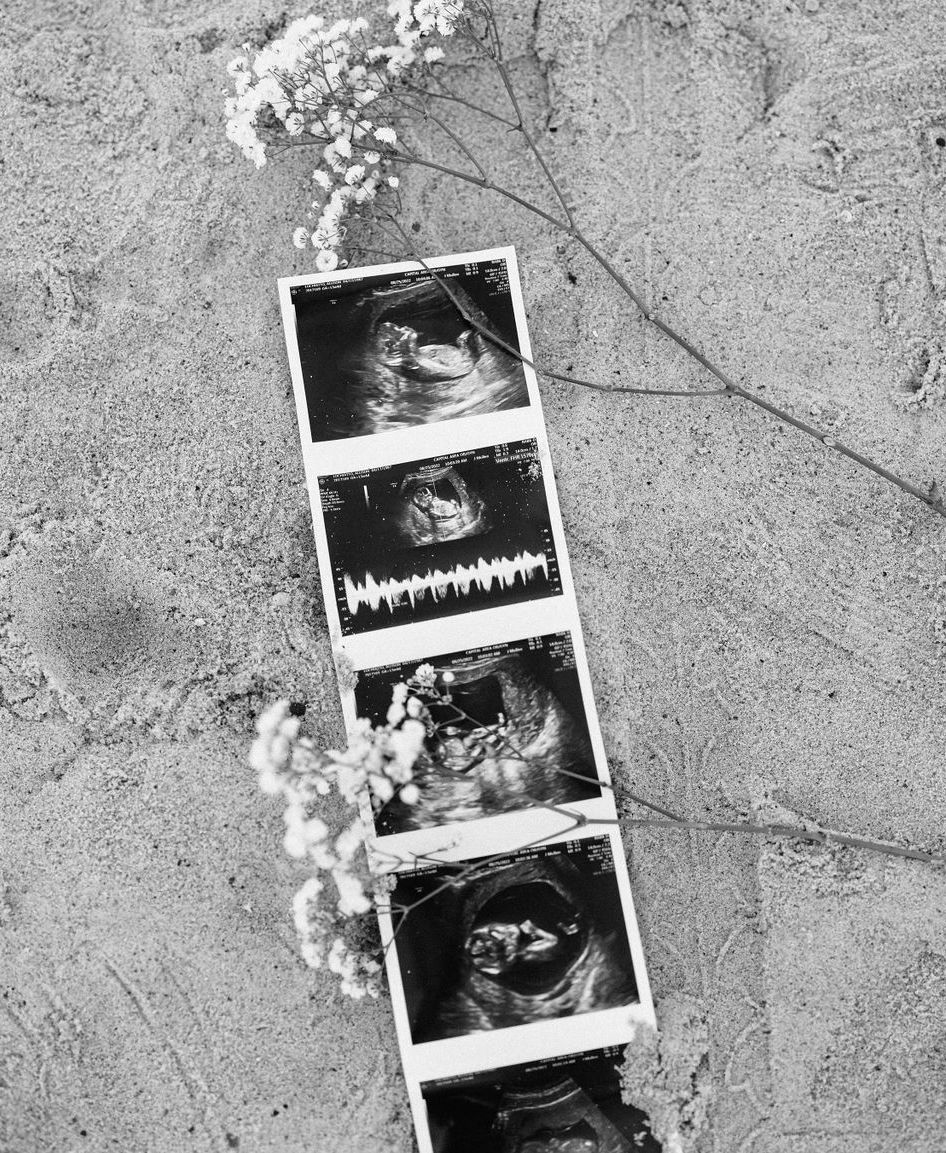 OUR PREGNANCY ANNOUNCEMENT PHOTOS AT THE BEACH
I cannot believe I am typing these words but… we are pregnant! I wanted to share some photos from our pregnancy announcement photoshoot with Cailyn Whitman as I am obsessed with them. The last few months have been a whirlwind as I adjust to being pregnant and growing a tiny little human – ah! We are so blessed and grateful and I cannot wait to share all things pregnancy with you (among other things).
Since I found out the news back in June, I have pinning up all things baby and pregnancy on Pinterest on a secret board. I really couldn't find any creative and cute pregnancy announcements that took place at the beach that weren't cheesy as heck. I stumbled across this photo and I loved the setup of it so we decided to recreate it at our favorite place on Earth, Oak Island.
CREATIVE PREGNANCY ANNOUNCEMENT PHOTOS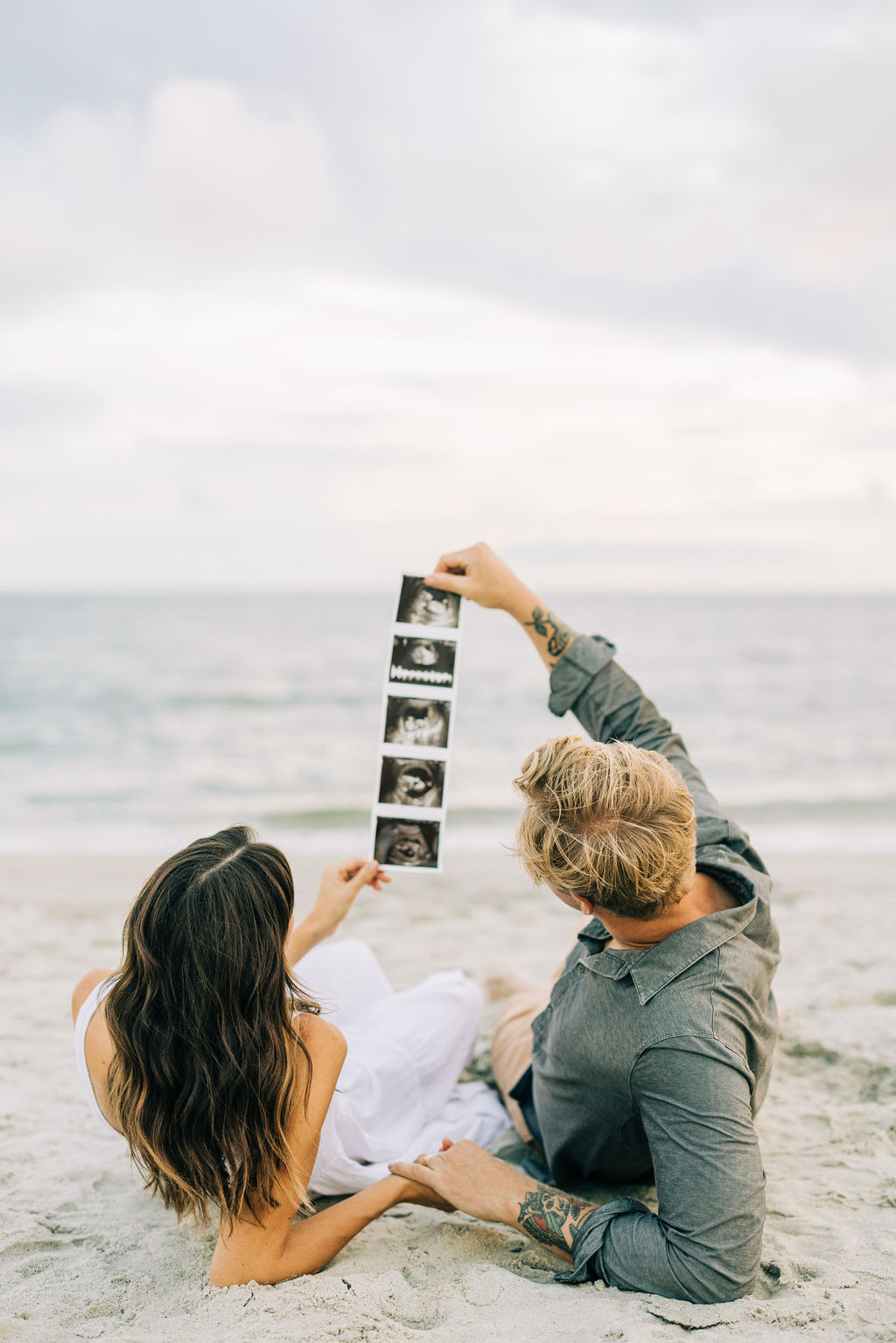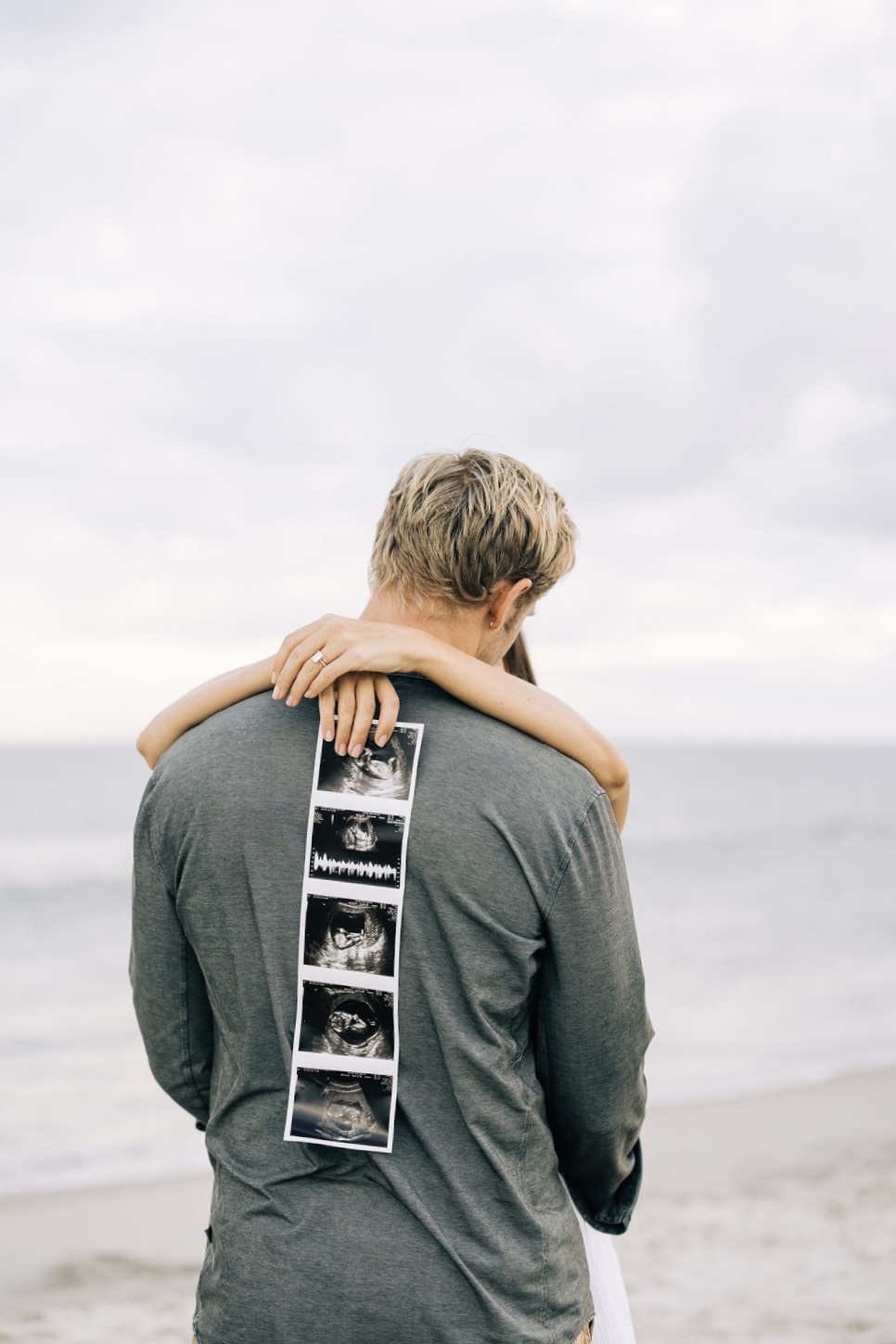 So far, pregnancy has been a wild ride as things are changing FAST, both physically and mentally. The first trimester was interesting as I suffered from morning sickness, weird food aversions, and lack of energy. We just hit the 16 week mark and I am hopeful things are looking up as I am feeling a lot better and can now dive into the fun stuff, like the baby registry, finding out the gender and deciding on a name!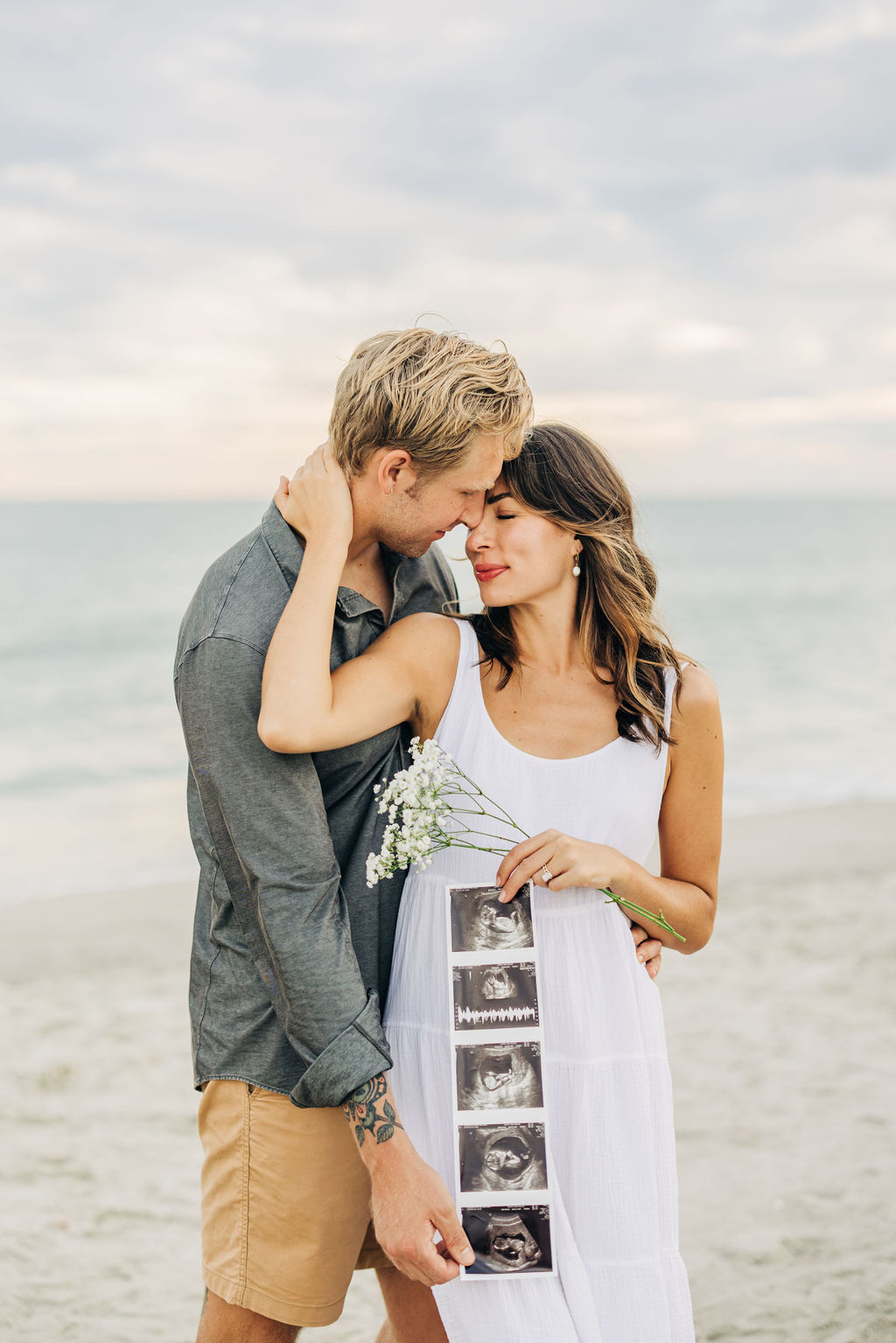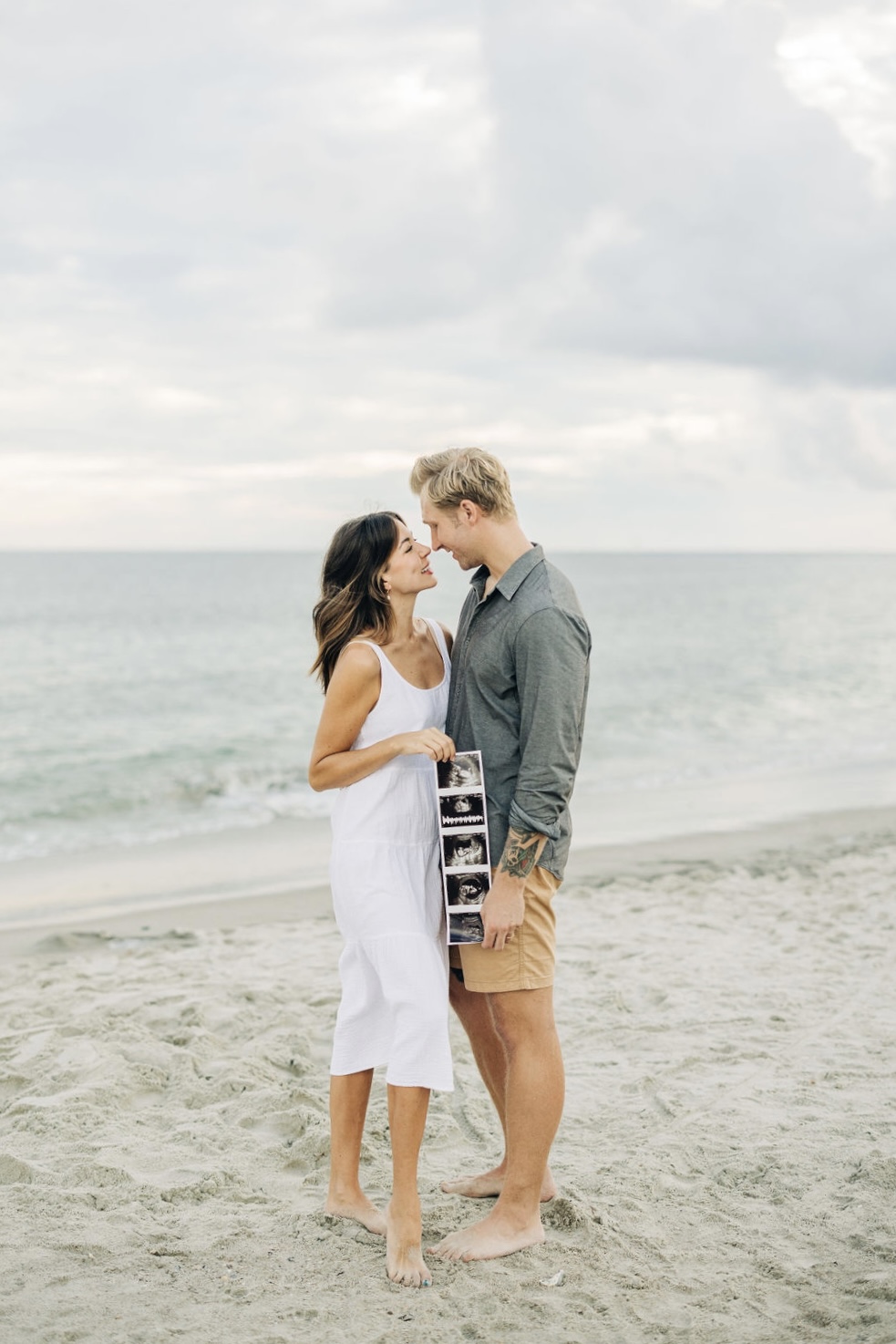 I'll be sharing my pregnancy journey and things I've learned (like skincare swaps, baby gear recommendations, and our nursery design) over on Instagram and TikTok! I hope you follow along and as always, thanks for your love and support as we embark on this next journey with baby in tow! And if you're not ready to consume baby content quite yet, check out my awesome and intimate recap of my bachelorette party in Palm Springs, California that happened just a few months ago!