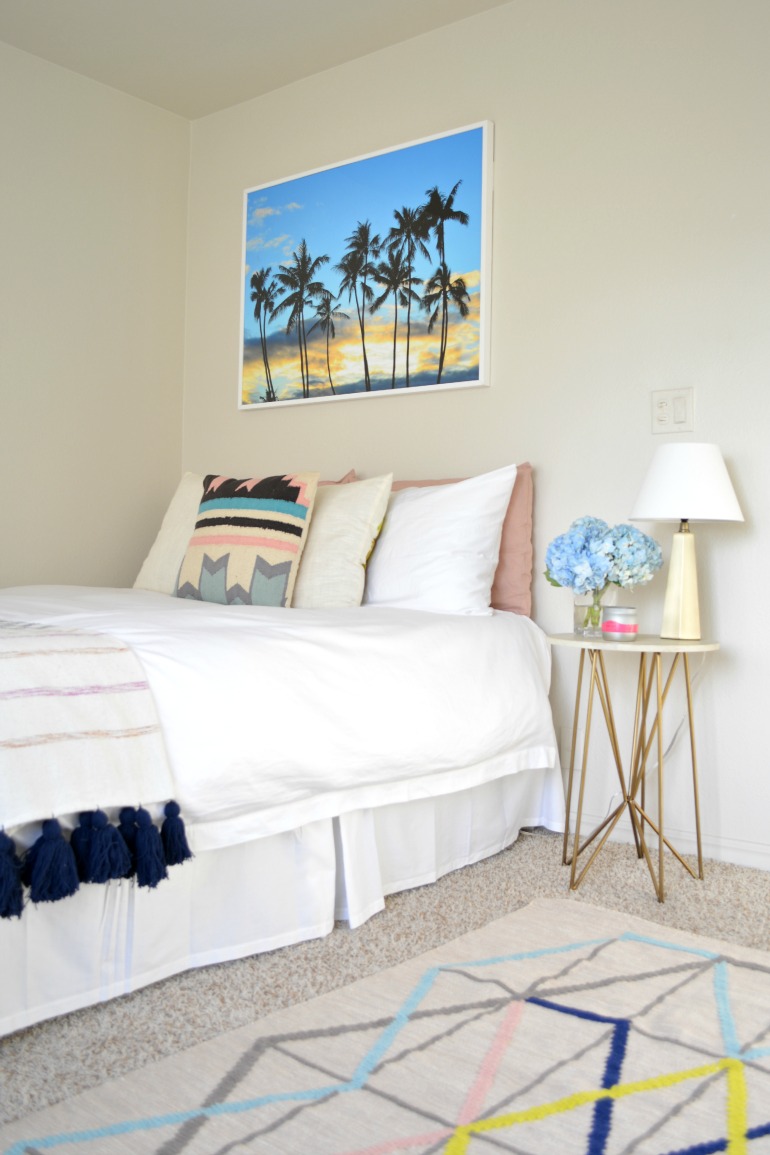 BEDROOM TOUR WITH HAVENLY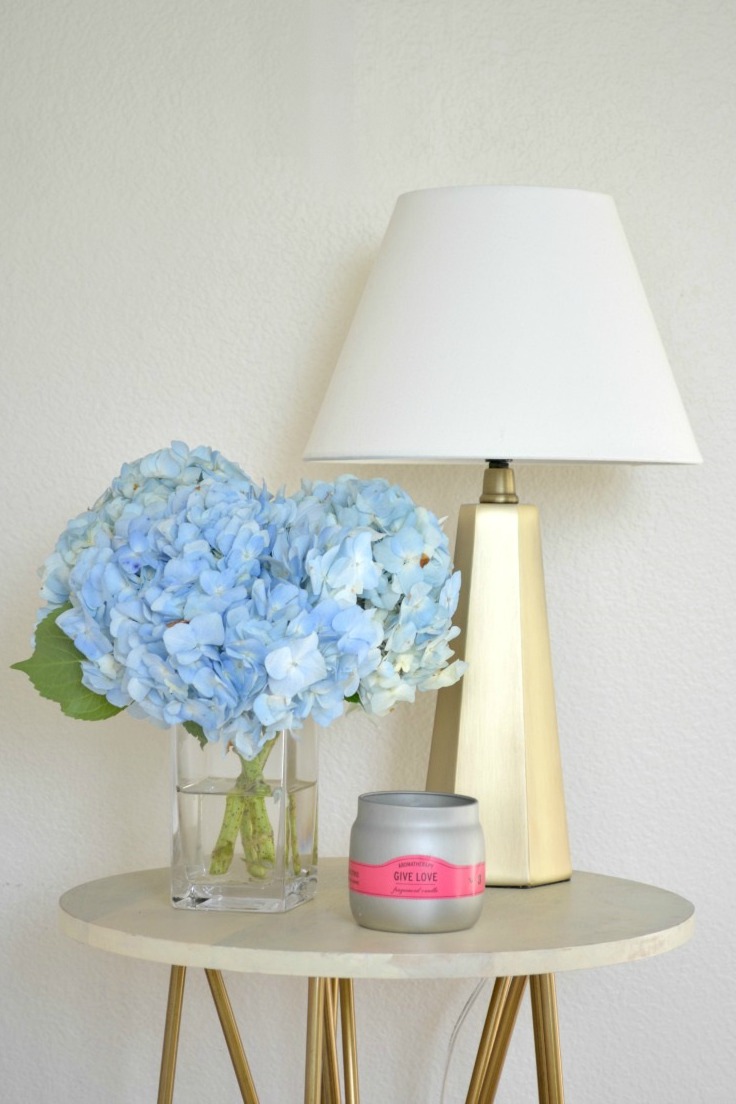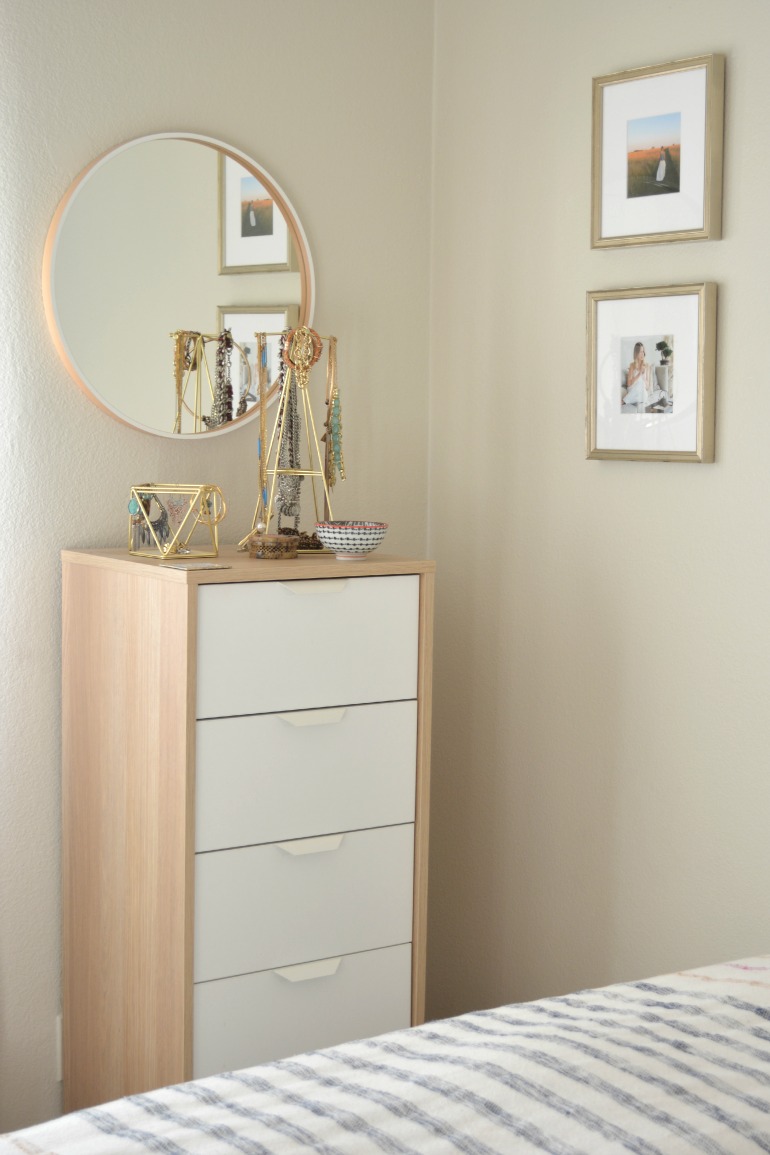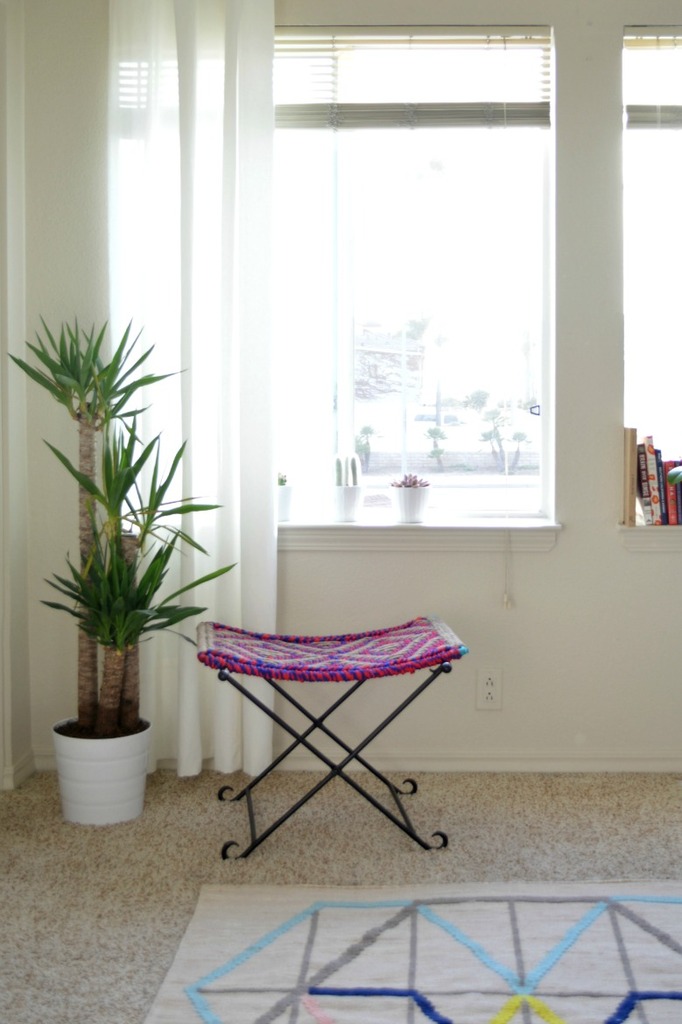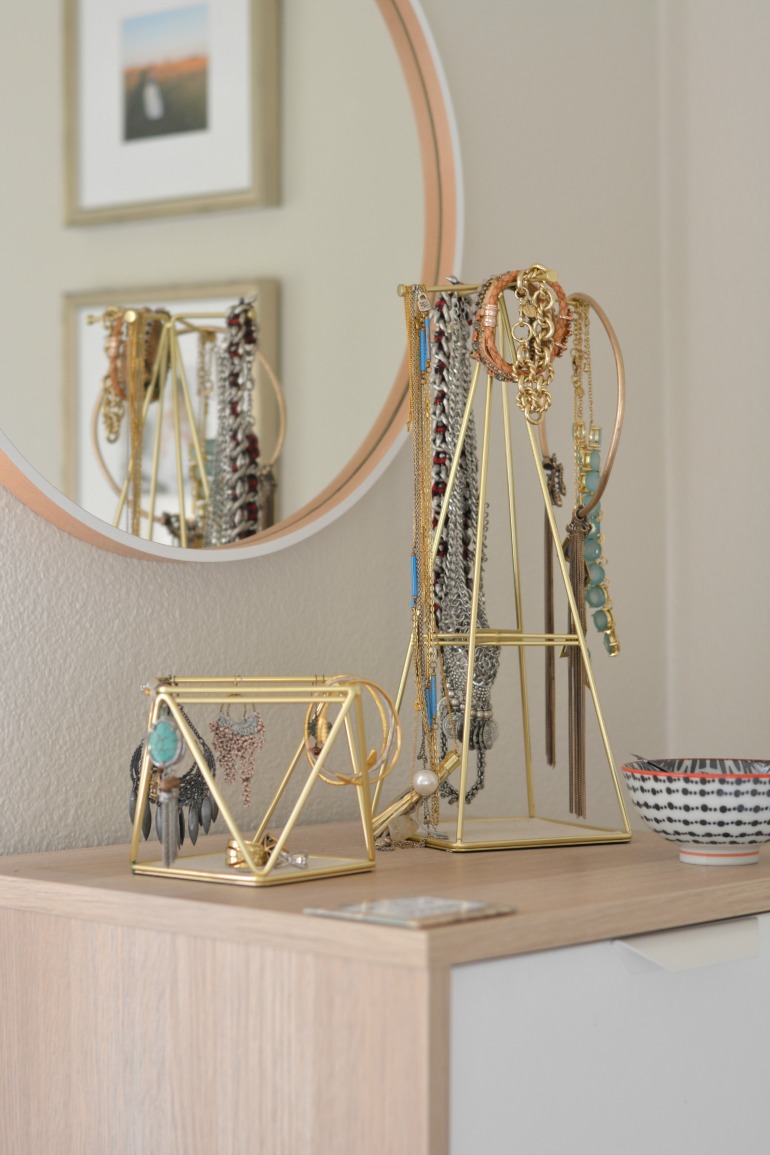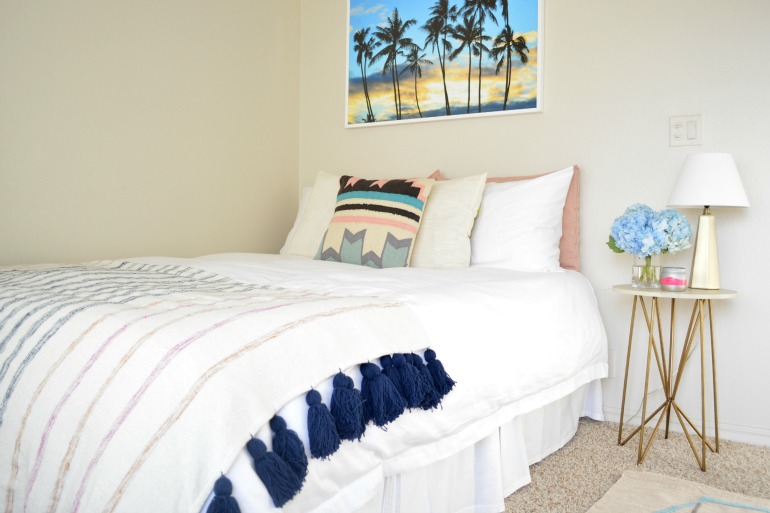 Bedding: Boll & Branch Hemmed Sheet Set, Hemmed Duvet Cover, Bed Skirt | Urban Outfitters Plum & Bow Kilim Pillow & Locust Throw | West Elm Linen Shams
Furniture: IKEA Skogsvag Mirror, Stave Mirror, & Askvoll Chest | Target Threshold Gold Metal Accent Table, Threshold Faceted Metal Lamp Base, Threshold Lamp Shade | Woven Iron Bench via Ross
Photographs: Artifact Uprising 30×40 Large Format Fine Print  | Cheap Joe's Art Stuff 30×40 Wood Frame | Framebridge Framed Instagram Pictures
Window Treatments: IKEA Merete Curtains | West Elm Metal Rod 
Details: Bauble Bar T-Bar Jewelry Stand & Geo Metal Storage Basket | IKEA Yuca Elephantipes Plant, Succulent Potted Plants,  Kardemumma Plant Pots, & PS 2014 Area Rug
I moved to California with not one piece of furniture to my name.. true story. It was scary, but I was excited at the idea of a fresh start. Since I downsized my entire life, I wanted my bedroom to be simple & fresh, yet pretty. I was approached by Havenly to use their online interior decorating services to help me design a room & you know my bedroom was at the top of the list. I knew I wanted a clean color palette with pops of color throughout, incorporating the easygoing, creative, California vibe that I have come to love.
I was paired with a designer, Stafford, who asked me all the right questions. I shared with her my bedroom layout, an idea of my CA lifestyle, & plenty of inspiration ideas from this Pinterest board. Over the next few weeks, Stafford drafted up several online designs incorporating her skills & my ideas. Eventually, we settled on an awesome design (see below!) that featured one big, comfy Boll & Branch bed, fun furniture, & small details that showcased my love for photography, nature, & all things pretty. Best part is, she only featured items in the design that I could afford & that were available for immediate purchase. I needed a bedroom stat, ya know!? After a few weeks of anxiously waiting, all of my items were shipped to my door & my bedroom was set up with ease. I now look forward to spending time in my lil' oasis & am truly grateful that my bedroom exudes the "simple life", which is what I am hoping to lead in California.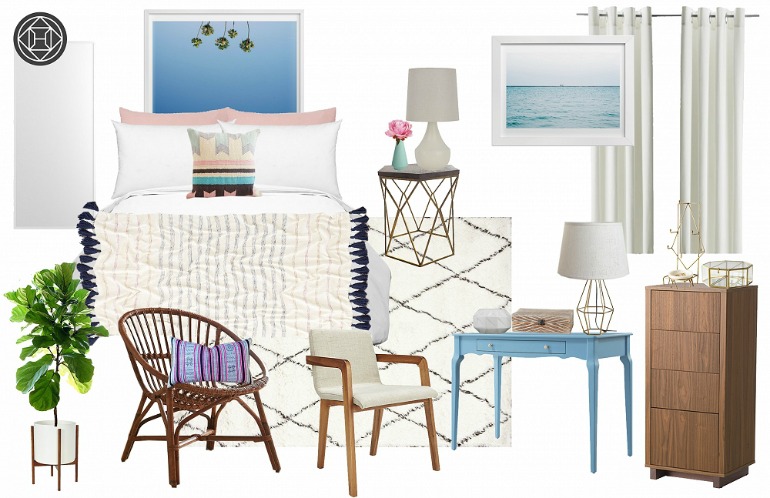 For those interested in using Havenly's services, you get 20% off your design fee with code ALLIE20! You can learn more about the Havenly process by clicking here. & if you dig my Framebridge photos, use code ALLIEWEARSFYF for 10% off your order!
Havenly was nice enough to provide me with this service free of charge, as well as credit to use to purchase items selected by Stafford. Boll & Branch & Artifact Uprising also gifted me pieces, which I am extremely thankful for. As always, all opinions are my own!