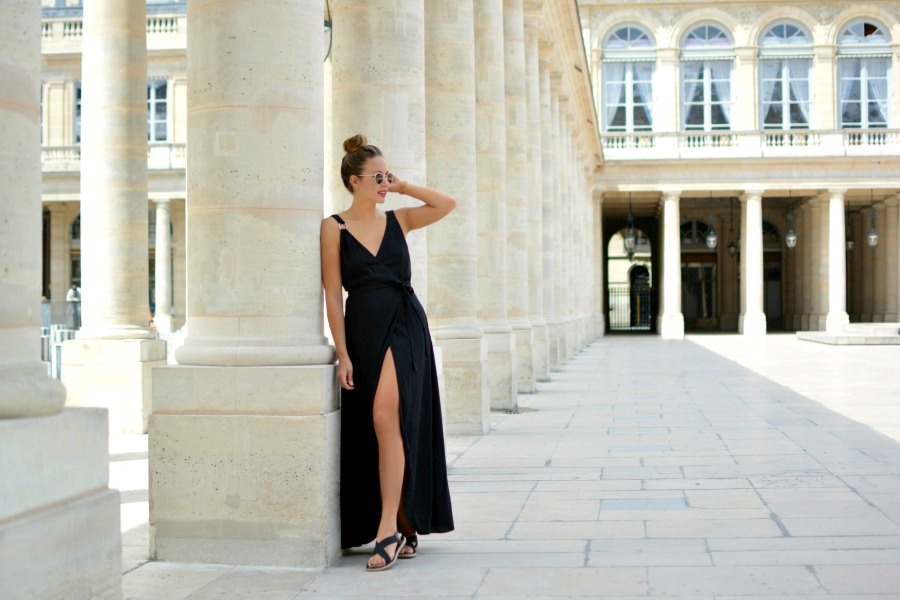 For the last three weeks, I swapped my tiny California studio for a cute & quaint Parisian flat. It was my first time traveling alone (before my main man joined me towards the end of the trip) & I wanted to share with you what I learned because it was SUCH an incredible experience!
I had a lot of people ask, "How the heck can you spend three weeks in France?!" First, I didn't use a third party company, like Airbnb, to do the house swap. They were family friends who just happened to love California & have a flexible schedule, lucky me. Second, I still worked! & I worked U.S. hours.. which meant exploring during the day & returning home to work 6 PM to 2 AM. I've been to Paris several times so I've seen all of the hot spots. This trip was solely dedicated to relaxation, explorations, & diving into the Parisian culture.
I was very proud of my packing skills. I packed strictly basics (black, white, & stripes) & just mixed & matched. I brought one pair of sandals, one pair of Keds, & one pair of heels. I rarely used my blow dryer, wore the same sunglasses everyday, & swapped my purse for this chic leather backpack which was a lifesaver. You can shop all my looks below!
The great thing about traveling alone is that I had all of the time in the world. I took the Metro, I biked, & I wandered.. taking my time & enjoying what each area had to offer. I followed two rules for those three weeks. First, eat like them. Since I was walking all day, everyday, I made a point to indulge in alllll the carbs. & second, live like them. I ate my meals slow & let my lunches last hours. I relaxed in a bath instead of rushing through a shower. I napped on the lawn of the Tuileries Garden & drank wine along the Seine. I swapped my lattes for espressos. I rocked a bare face & embraced a closet full of simplicity.
Now, let me share with you a few of my favorite places.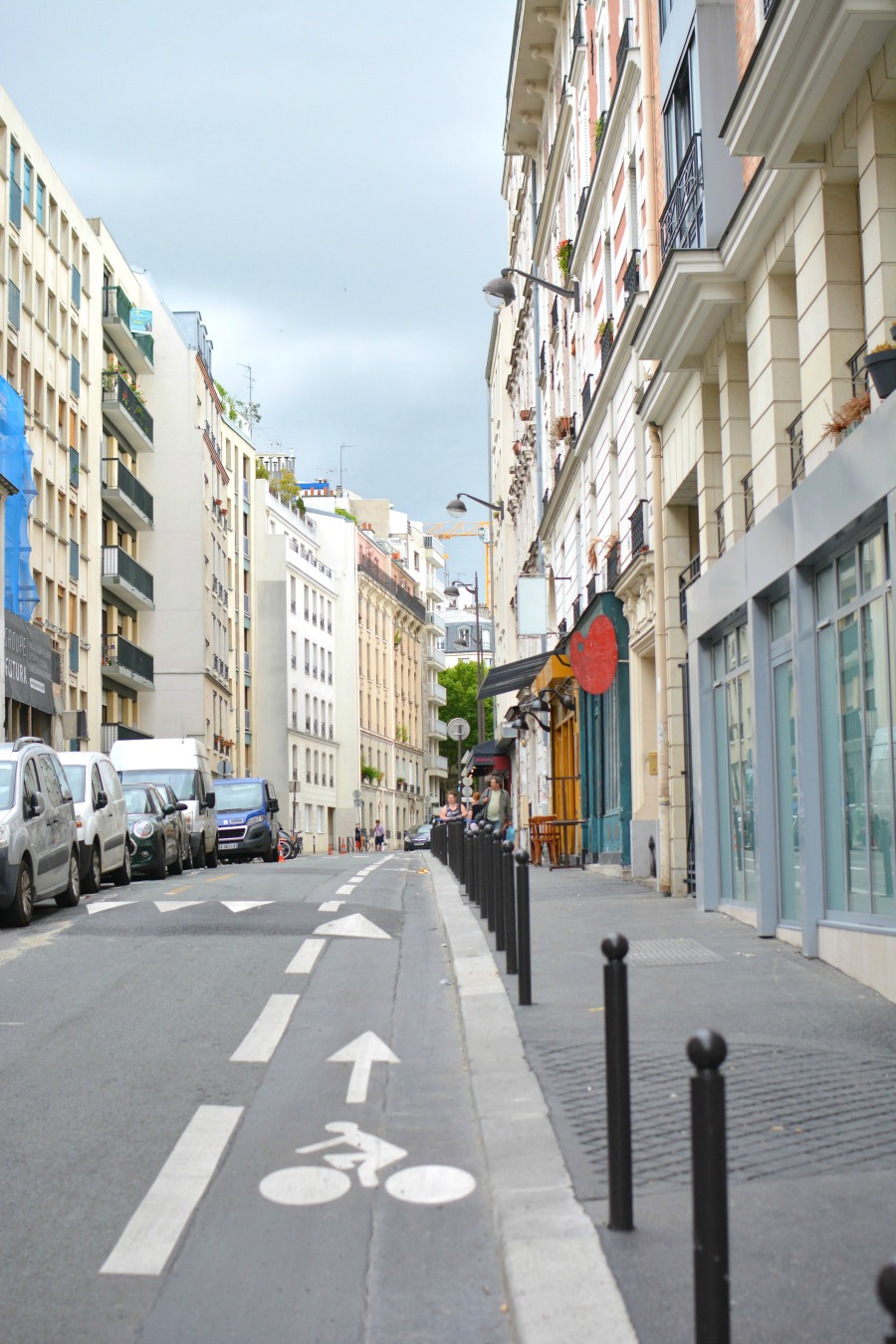 The 11th arrondissement named Bastille (pictured above) & the 3rd arrondissement, Le Marais, were my two favorite areas of the city. They are known for having the best restaurants & the best shopping. What else do you need?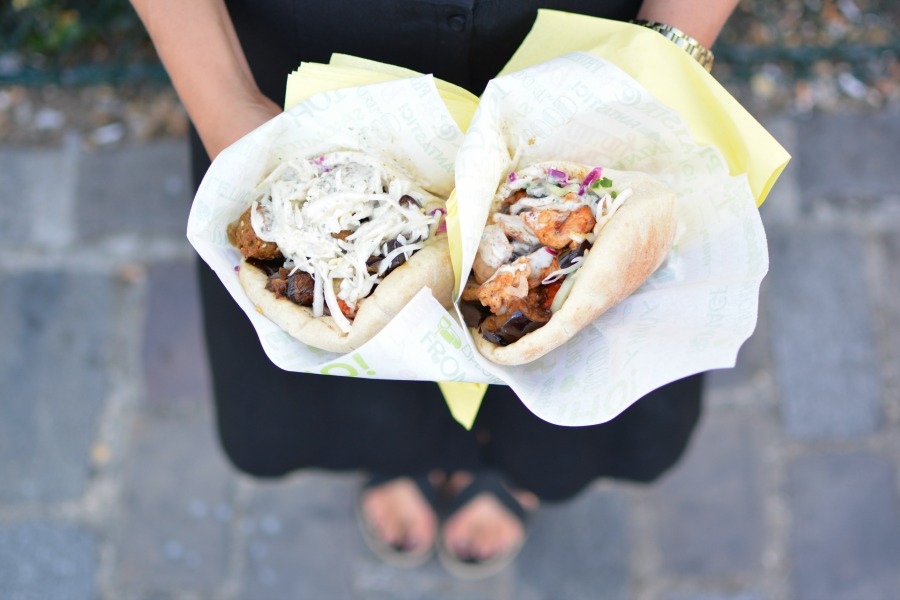 Falafels in Paris, who knew? We waited in an epic line for the top rated falafel in the city at L'As du Fallafel in Le Marais. We also embarked on a food & wine tour through Paris by Mouth at the end of our trip, which I highly recommend! Le Marais houses some of the best food in Paris, including an award winning cheese shop named Fromagerie Laurent Dubois, better-than-Ladurée macaroons at Pierre Hermé, & the most mouthwatering croissant in the city at Boulangerie.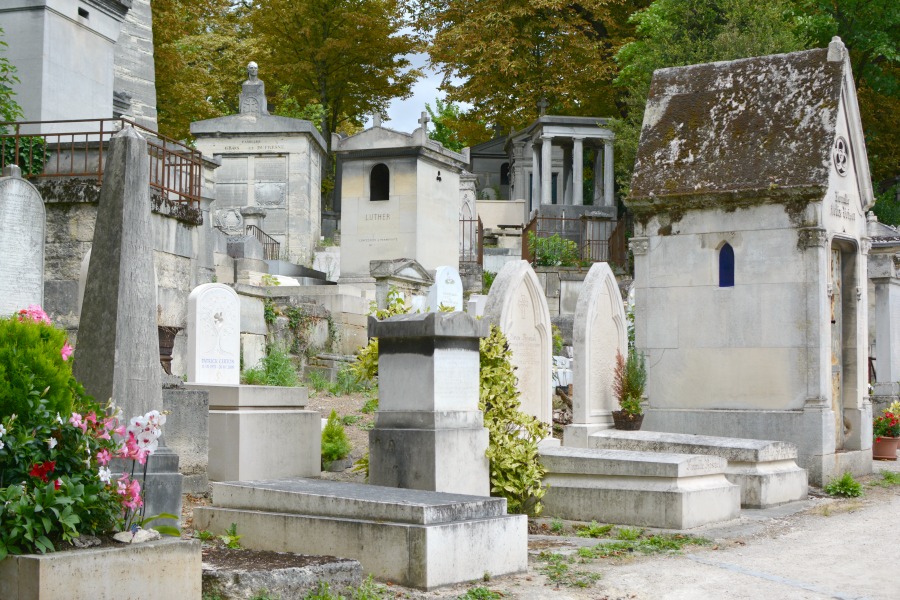 The Père Lachaise Cemetery is one of my favorite places in Paris. Some may find it creepy, but I find it beautiful.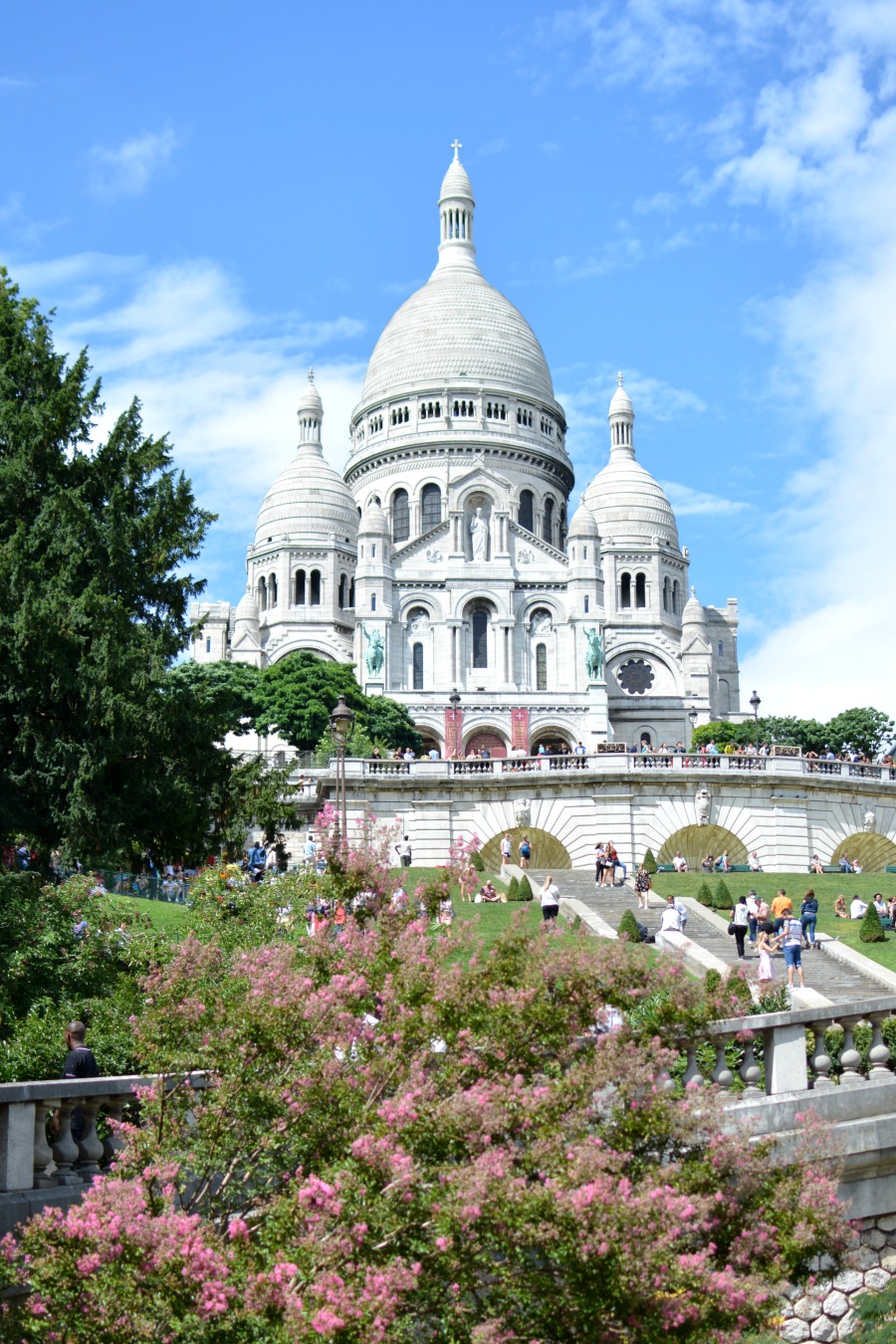 For a free view of the city of Paris, visit Sacré-Cœur in Montemarte. The view, both during the day & at at night, is worth the 300 steps to the top.
One of our best meals we had was at L'Avant Comptoir in the 6th arrondissement. We sat outside & had a glass of rosé & then enjoyed tapas which we ordered off the ceiling. I also highly recommend Holy Belly for brunch!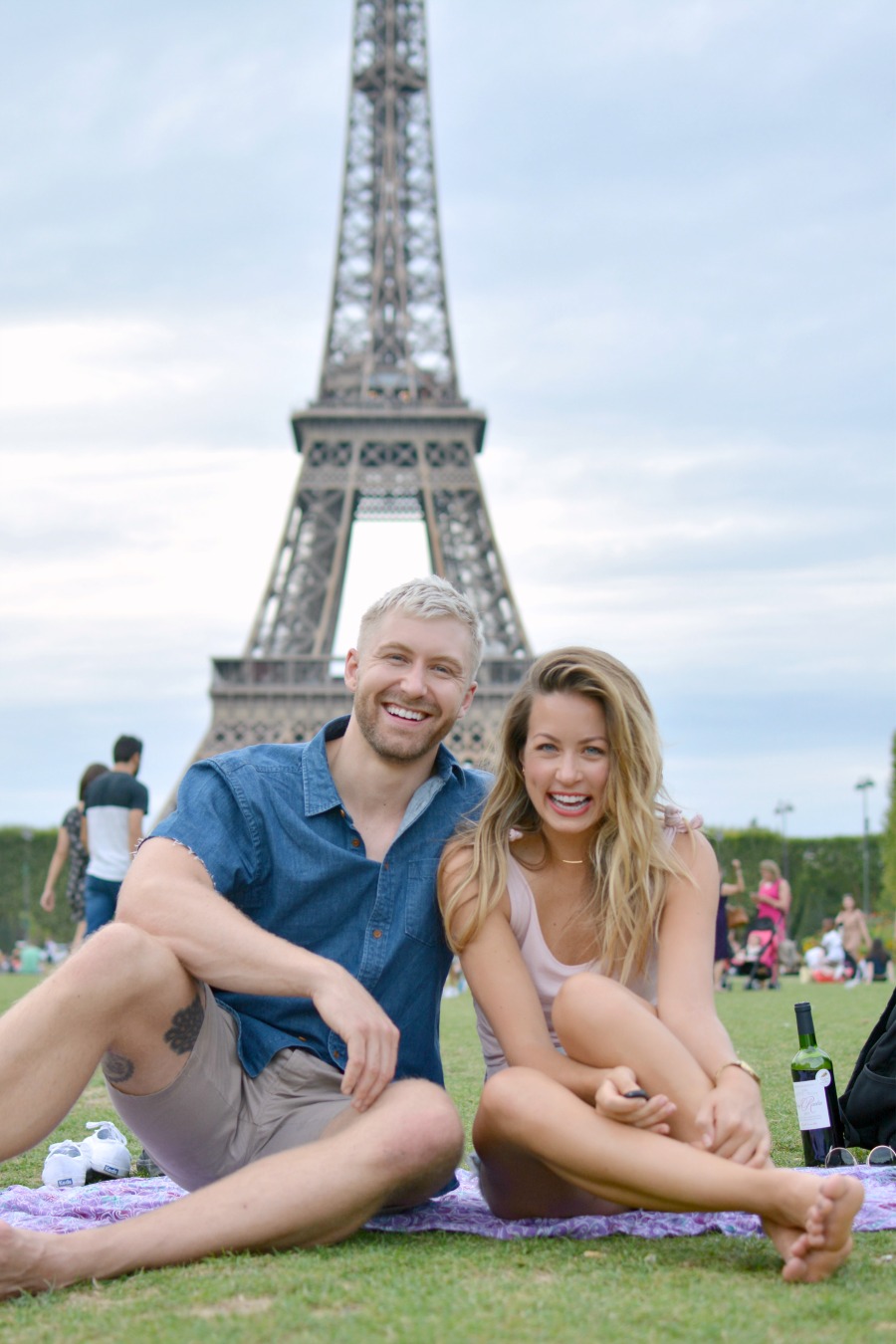 We packed a picnic (aka wine) & sat in front of this stunner for sunset. It was our last night here & being wine drunk was completely acceptable.
& just like that, I blinked & 3 weeks had come to an end. A lot of people asked how I was able to blog while traveling solo & it's all because of this lightweight tripod & this wireless remote. I hope you enjoyed my recap, folks. If you have any additional questions about Paris, please send me an e-mail or reach out to me on Instagram!