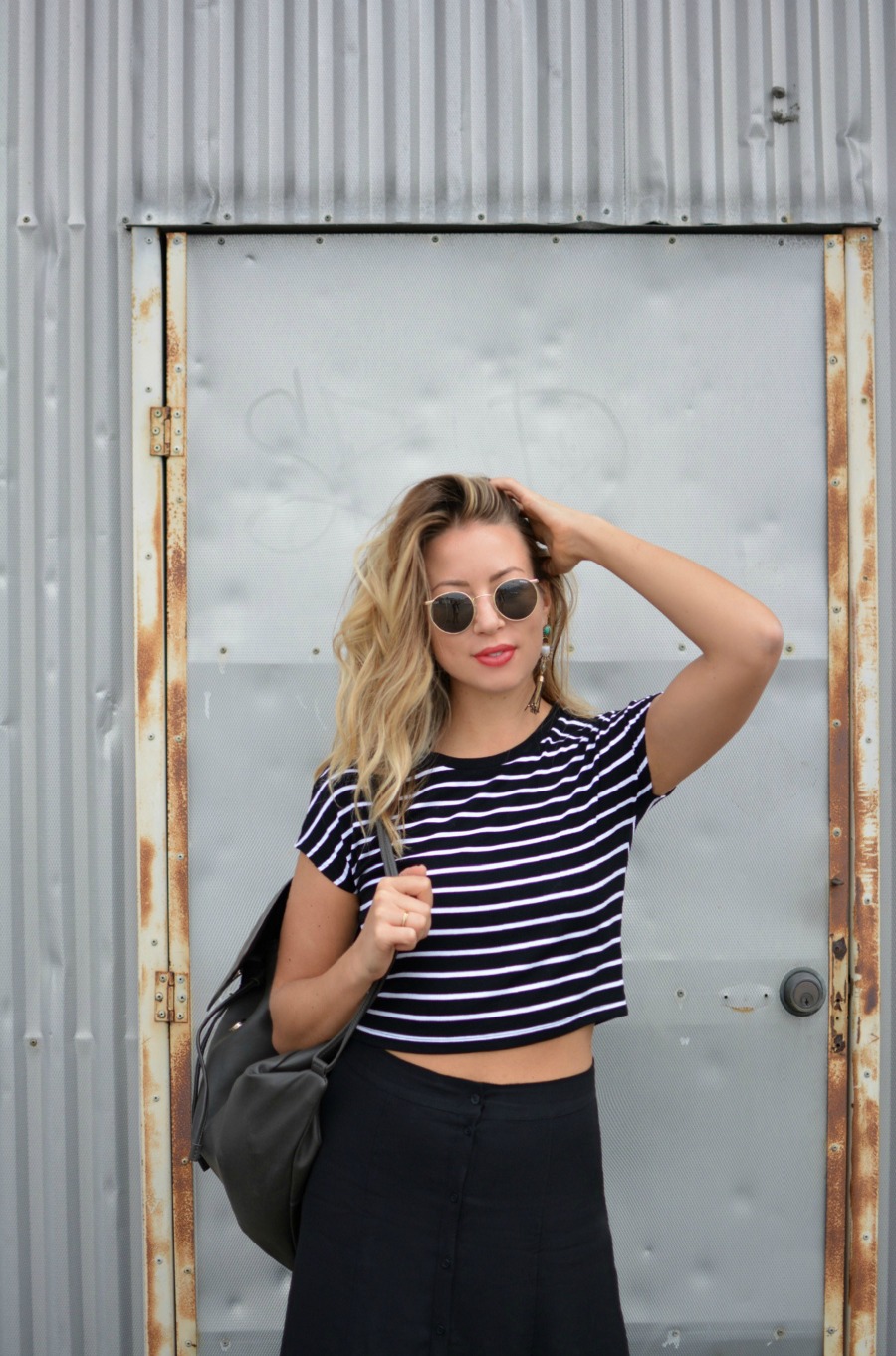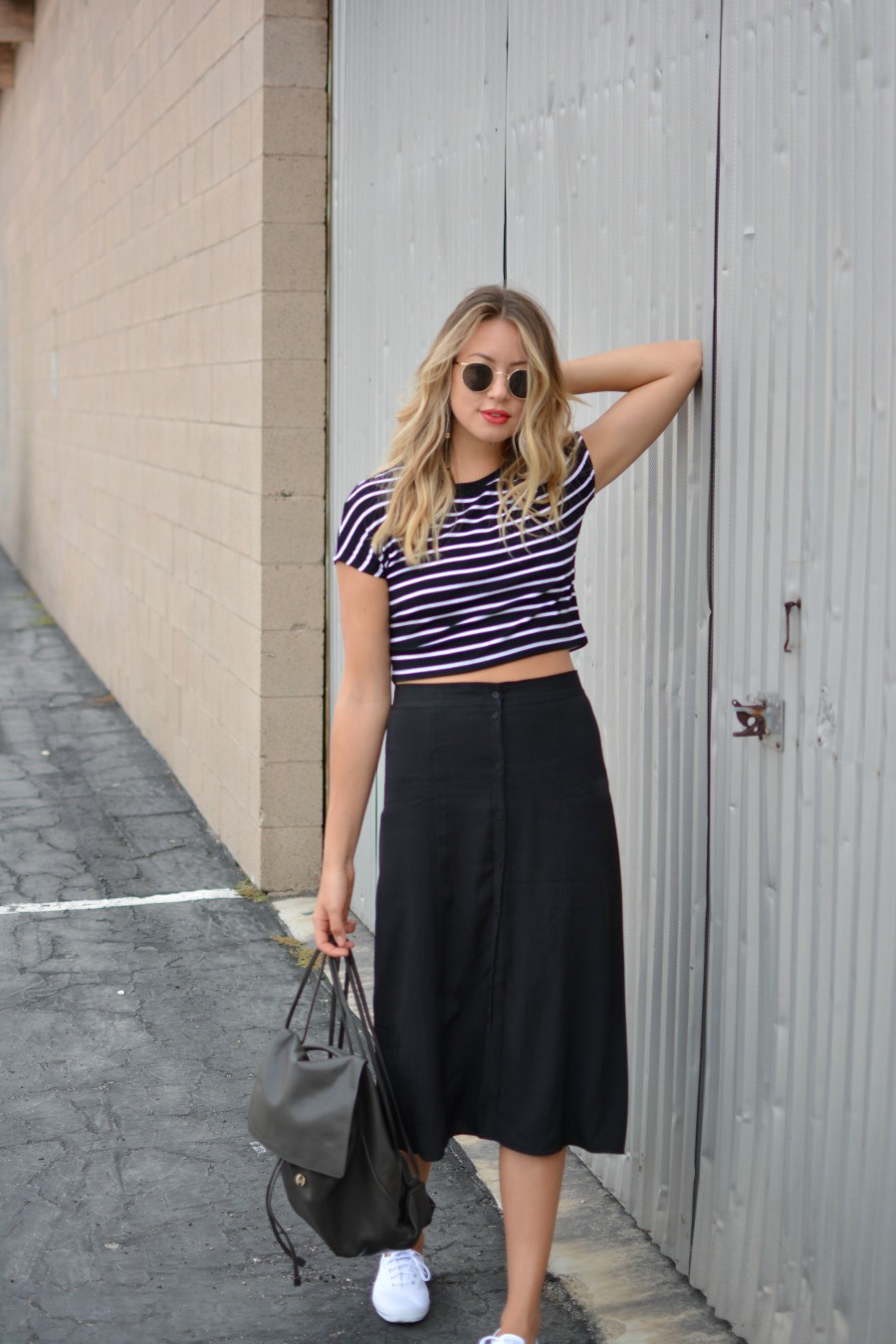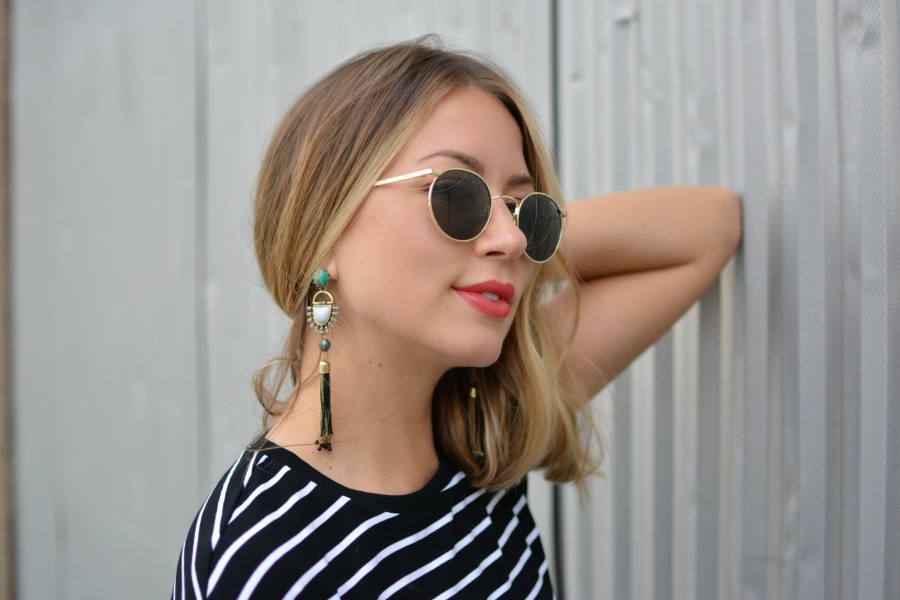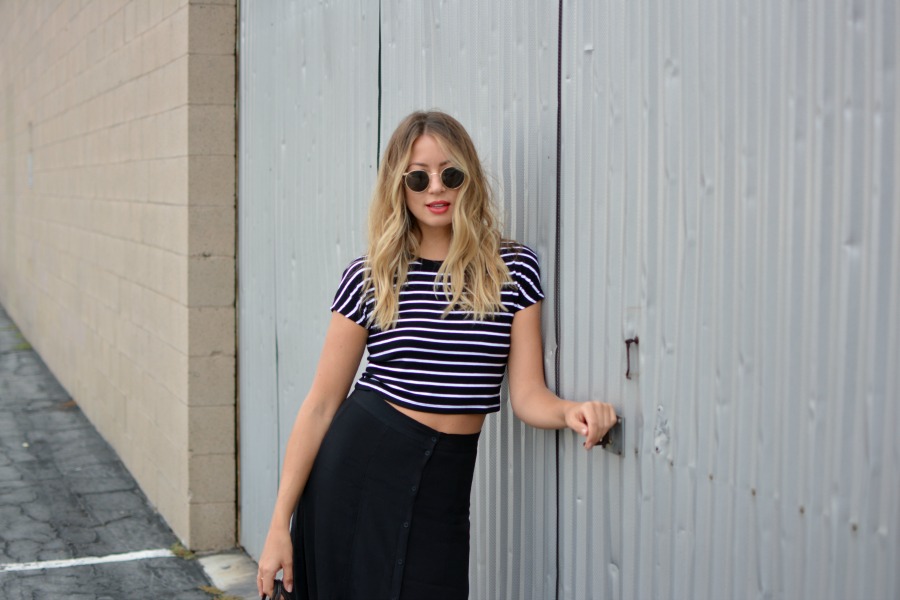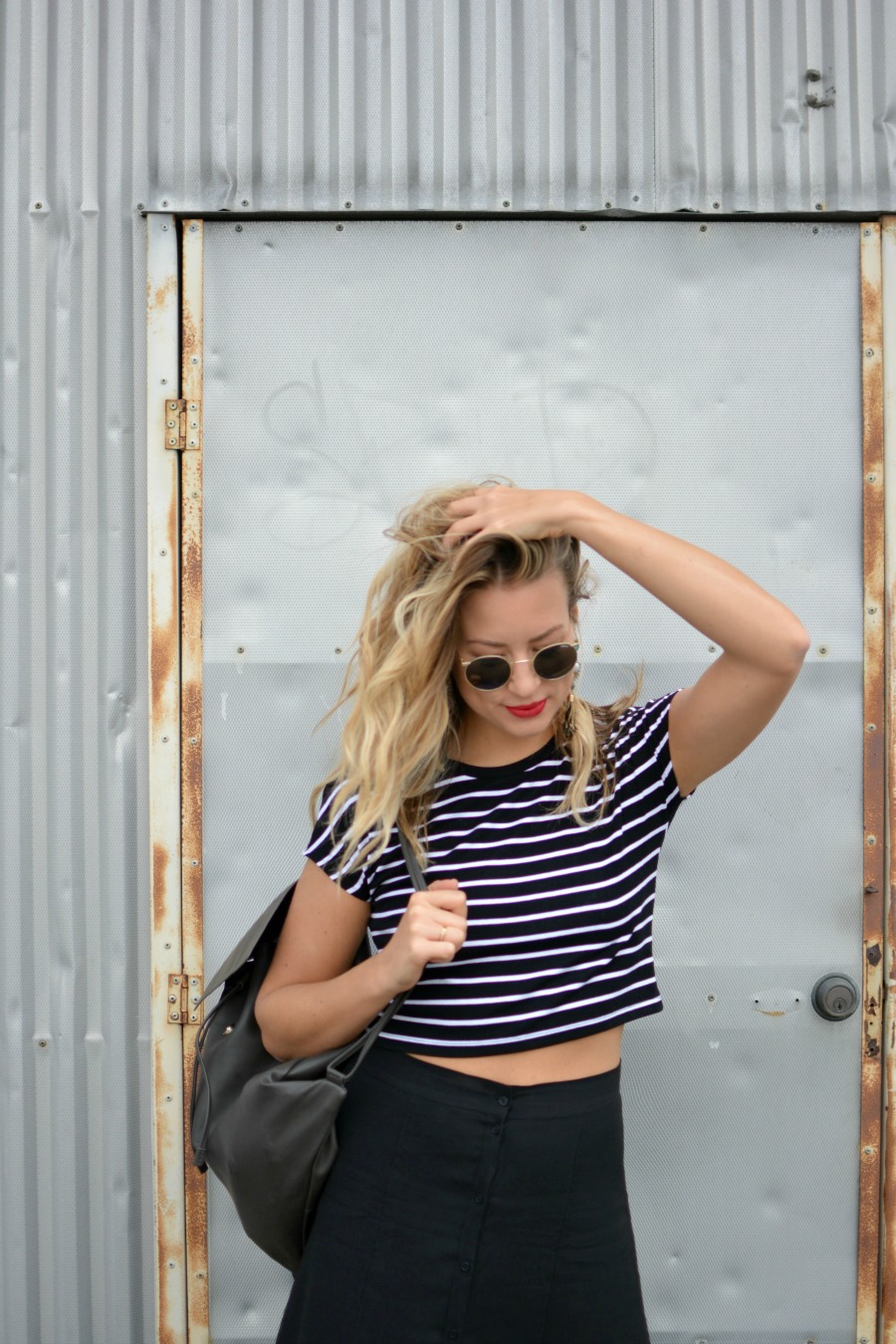 Wearing: Zara Tank | & Other Stories Split Open Midi Skirt and Flap Leather Backpack (in black, too!) | Keds Champion Originals | c/o Randolph Engineering P3 Sunnies | c/o 7 Charming Sister Fringle N Mingle Earrings
I wish I was lying when I say I've worn a rendition of this outfit everyday since I've been in France. That's what I love about Parisian style.. it's effortless. It's easy, it's simple, it's boring (in a good way), it's black & white. & the best part? Anyone who wears all black looks chic without even trying.. it's a win, win!
But, the highlights of this outfit are my accessories. As you know, I'm not a big accessory gal. I like to keep it simple, but I figured a classic leather backpack was a good investment for traveling & these earrings just scream "Let's party!" I mean, they are called the Fringle N Mingle earrings for a reason, duh. At first glance, I thought they'd weigh down my earlobes like no other but surprisingly, they're light & the pop of turquoise is a bit flirty. I thought they added some flare & a small pop of color paired with a coral lip against a dark, muted outfit. What do you think? & if I haven't said it enough on Instagram, & Other Stories is my new obsession. I can't believe it took me years to stumble into their storefront at the mall, SWOON. Everything they sell is so.. French!
Well, I'm off to eat another baguette. Shop my look below!