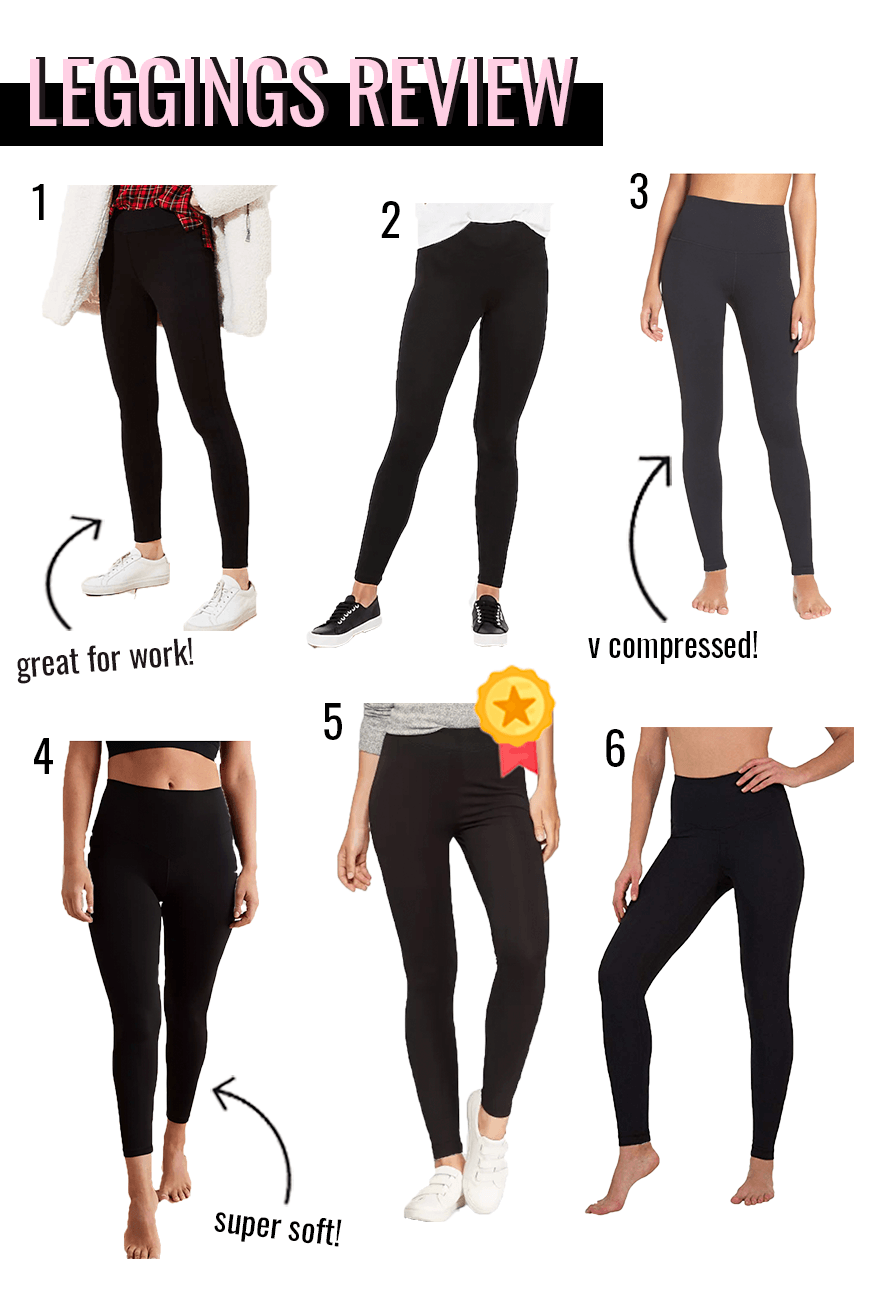 BLACK LEGGINGS REVIEW
Since I dislike wearing jeans, I really value a good pair of leggings. I wear leggings with just about everything.. sweater dresses, tunics, OTK boots, a cropped sweater, just to name a few.
Before we continue, I want to reiterate that I mean lounge leggings, not work-out leggings – there is a difference! For the last few years, I've been grabbing my black leggings at Forever21 or H&M & just wear them until they fall apart. I figured it was time to do some research & find the best pair on the market that meets all of my requirements. Here are the 6 most recommended pairs that I reviewed, reviewed in order:
SHOP THE LEGGINGS

Watch my IGTV below to see an in-depth review of each pair. I liked these Target leggings the best, deeming them the *WINNER* in my book. Not only are they soft to the touch & a great length, but they're perfectly thick & feature an elastic waistband. Plus, they're are only $15!