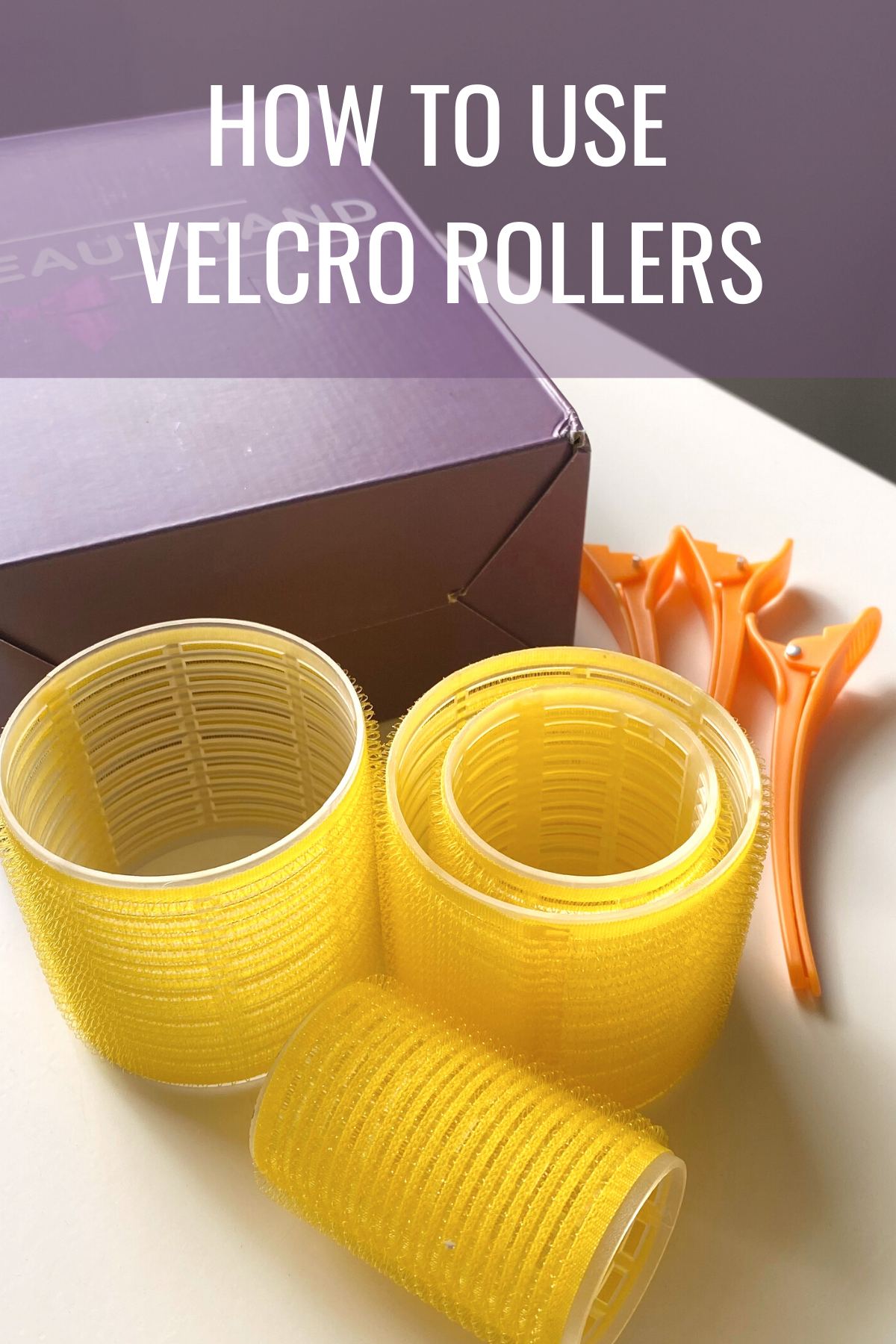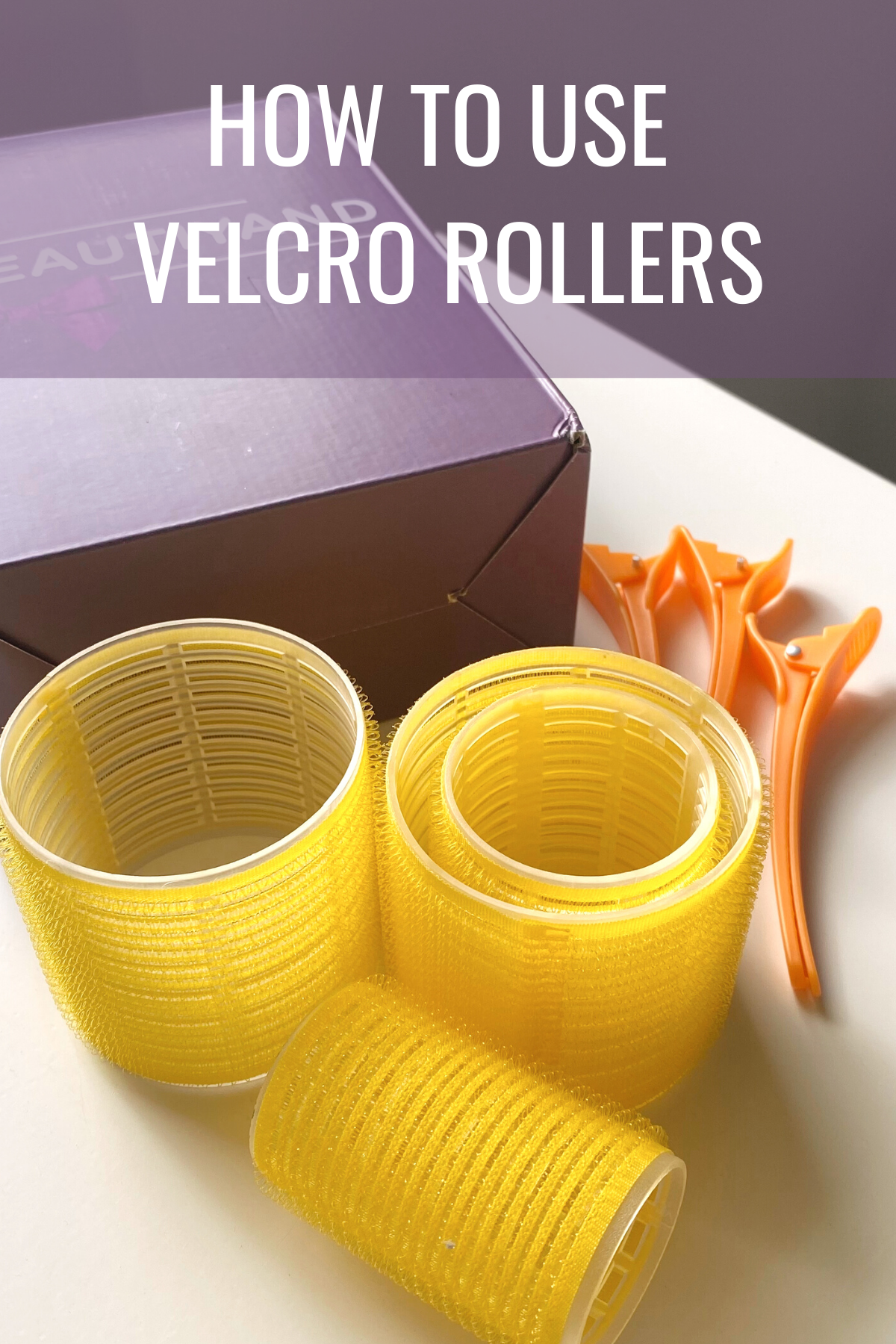 HOW TO USE VELCRO HAIR ROLLERS FOR EXTRA VOLUME
I am so excited to share all things velcro hair rollers in this post, including a tutorial on how to use them. I jumped on the velcro roller bandwagon a few weeks ago and I don't see myself turning back anytime soon. They are a quick and easy way to add shine, volume, and smoothness to your hair. Click here for the $15 pack that I use. It comes with 3 different size rollers (Medium, Large and Jumbo) and clips to secure the rollers. Keep reading to see how I use them, where you can find them and a step-by-step tutorial.
SHOP VELCRO ROLLERS WITH CLIPS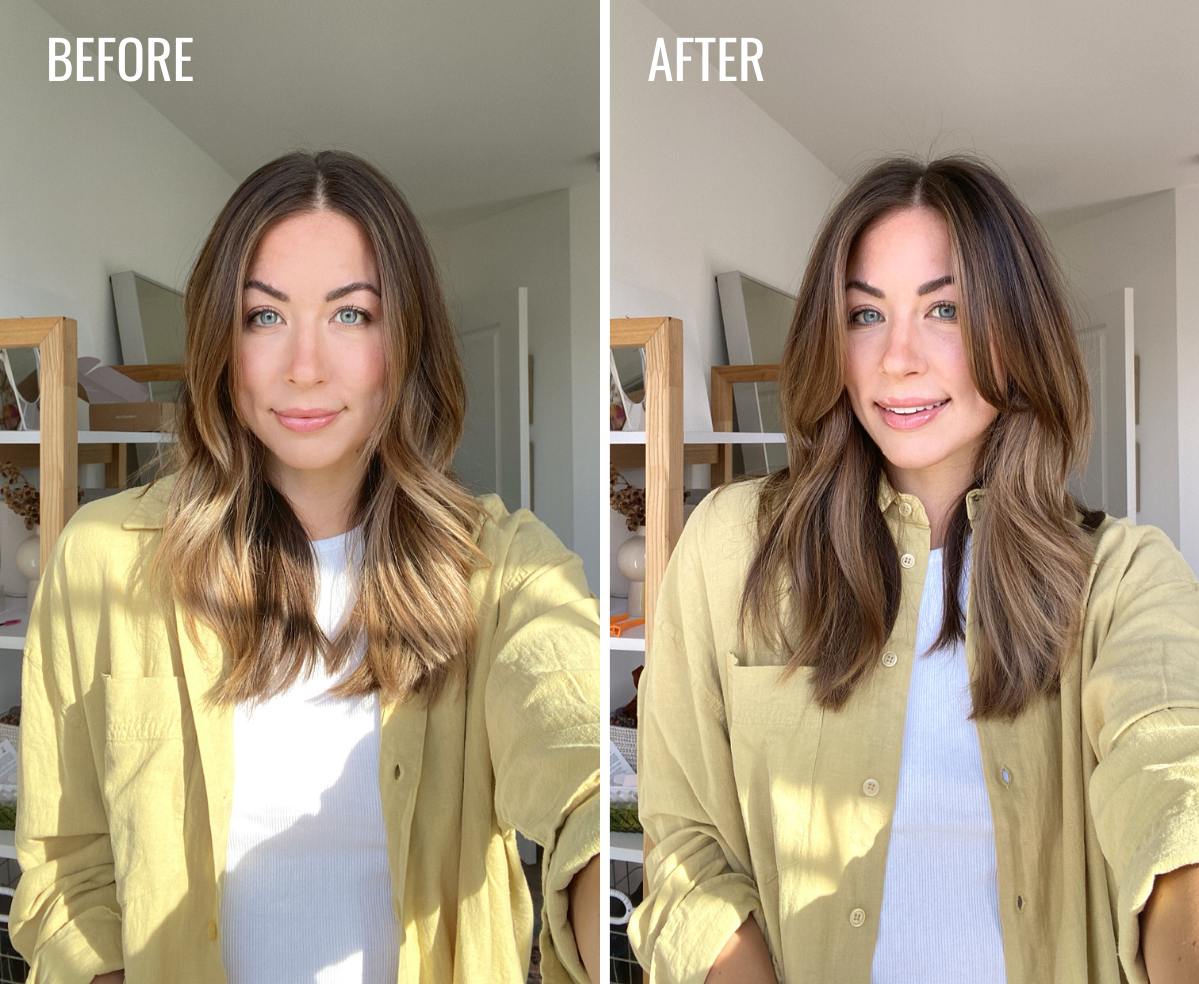 HOW TO USE VELCRO HAIR ROLLERS
If you have the patience, you can use velcro hair rollers on your whole entire head. It will add bounce, shine and volume to your blow-out. If you don't, I suggest just using a few near your part to amp up your roots. I prefer to use them on the top of my head to add volume to my part.
Velcro rollers work best when your hair is HOT from heat, as it helps the hair hold it's shape. I like to blowdry a piece first, then quickly add the velcro roller while it's still warm. As it cools, it will mold to the shape aka LOTS of root-lifting volume.
I find velcro rollers work best on slightly dirty hair. If my roots are looking gross, I will shampoo a section of hair in the sink or simply add water. I then add this fan favorite heat protectant spray and blowdry those pieces to prepare them for the rollers.
It's key to wrap the hair away from your face with the roller. This will give your hair the waterfall look, especially if you have curtain bangs. Watch the tutorial below to see how I do it.
Practice makes perfect when using velcro rollers. I recommend guiding the roller up the strand of hair until it hits your ends, manually tucking the ends of your hair in as you roll down to your roots. Use a clip to secure the roller in place.
It's crucial that you let the hair cool for 5-10 minutes before taking them out. Add some hairspray for extra hold.
Be careful removing the velcro rollers as they can damage your hair if you simply pull them out. It helps to hold your hair at the base and slowly unwrap the roller from your hair.
VELCRO ROLLERS TUTORIAL
If you're into beauty reviews, click here to see a tutorial of the Revlon One-Step Hair Dryer. I also have a blog post sharing my favorite hair products for dry and damaged here.