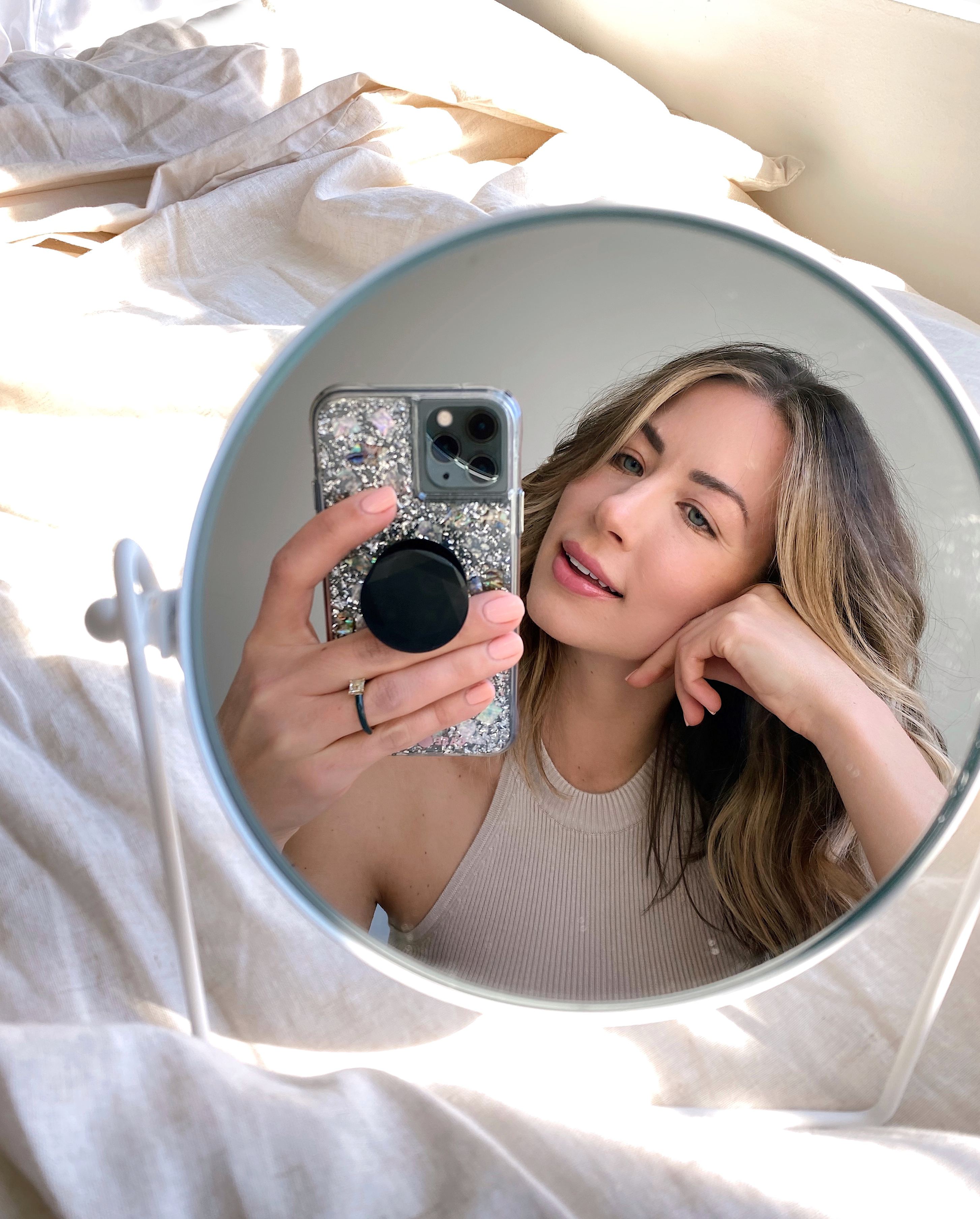 SEPHORA SPRING SALE 2022 RECOMMENDATIONS
And just like that.. the annual Sephora Spring Sale 2022 is back so I am sharing my recommendations and the items that I believe are worth your money! The 2022 Sephora Spring Sale runs from April 1 to April 11.
Rogue members get 20% off, VIB members get 15% off, and INSIDER accounts get 10% with code SAVESPRING at check-out. If you don't have an account, you can create an account for free and you are automatically an INSIDER. You can shop each item by clicking on the image in the collage and below you can read why I love each product. I also still stand by all of the products I've recommended in previous posts: 2021 Holiday Sale and 2021 Spring Sale.
This mascara has become one of my top 3 favorite mascaras of all time. It is a great everyday mascara. It lifts, lengthens, holds curl, and washes off easily. Plus, extra points for a clean beauty brand!
It's a best-selling eye cream for a reason! This eye cream helps depuff and brighten under eyes instantly. I also appreciate the slight sheen to it so it acts as a great primer for concealer. I've noticed a visible difference in my crow's feet and featured it in this video where I share 3 products I use nightly.
I have been using this lash serum for years to lengthen my short, stubby eyelashes. You see a noticeable difference in just a few weeks as your eyelashes continue to grow.. and grow.. and grow. I have experienced no irritation with this lash serum and I find one bottle can last up to a year if used sparingly.
If you suffer from oily skin or large pores, PLEASE buy this face mask. This purifying clay mask cleanses and visibly tightens pores in as little as 10 minutes. What's cool is that you can SEE it working. Your skin will be glowing the next day! Even my husband swears by it.
Another face mask on constant rotation is this hydration mask. Recommended by Brooklyn Blonde years ago (she is one of the few influencers I follow and trust when it comes to skincare), this warming honey face mask hydrates, nourishes and strengthens your skin's moisture barrier. It applies white and turns translucent as your skin soaks up the hydration and all its benefits.
The only hair mask I will ever use, this Virtue hair mask is one of my picks every sale. You can apply it IN the shower (which is a time saver) and leave it on for 2-3 minutes before rinsing. You will see immediate results and your hair will look and feel SO silky soft.
I'm on an ILIA kick, what can I say?! Another top contender in the concealer category for me is this concealer. It brightens, blends beautifully, and features Vitamin C to enhance your skin over time.
A recent favorite, this IT Cosmetics foundation blew me out of the water. I have several foundations from IT Cosmetics and constantly rave about them but, this may be my favorite so far. It is very similar to a tinted moisturizer and I LOVE that it has SPF40. I find it much more hydrating than the other IT Cosmetic foundations I've shared, including their CC Cream and the Your Skin But Better Foundation.
So, I originally bought this REFY brow product and returned it because I wasn't sure it worked for me. But, that's because I was using it wrong! I purchased it again and use it daily for a laminated brow effect. It is the only brow gel I have used that keeps my brows in place ALL DAY.
Will I ever stop raving about this Tarte lip balm!? Probably not… it's my favorite lip product of 2022. It's a very pretty lip balm with a subtle sheen that lasts for hours and hydrates your lips once applied. I have the color Hibiscus and can't wait to order more.
WHAT YOU SHOULD BUY FROM THE SEPHORA SPRING SALE

I hope you found this helpful! If you recommend any products that I haven't mentioned, please share the wealth!