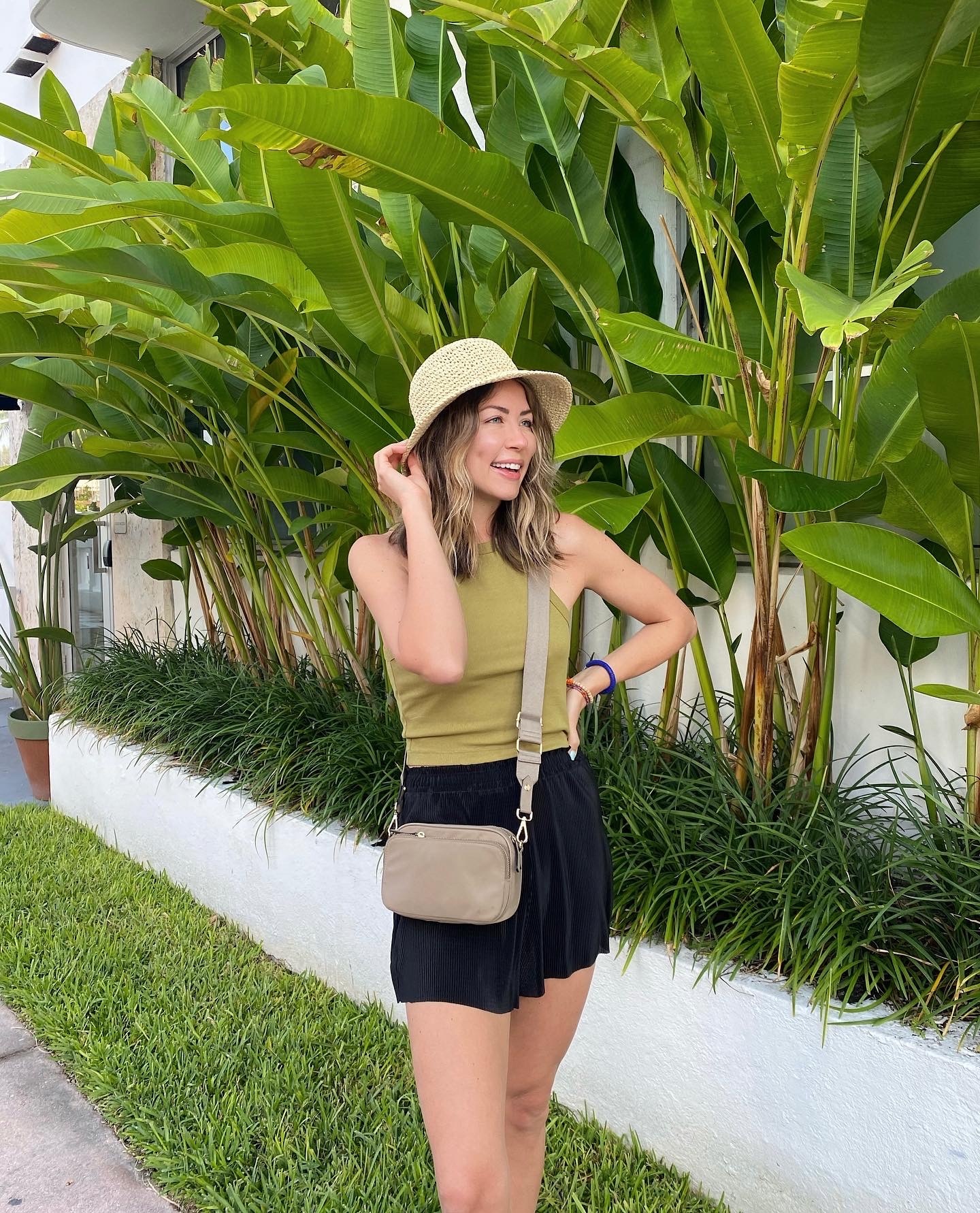 A LONG WEEKEND IN MIAMI
Ryan and I treated ourselves to a long weekend in Miami (3 nights, 4 days) and we had the BEST time. It was a great mix of adventure and relaxation which, in my opinion, makes a great vacation. We had no plans, no reservations – just booked a hotel and winged the rest. Even though Covid was still rampant, we were still able to experience a lot while playing it safe. There is no need to rent a car as everything is accessible in South Beach by either foot, biking or Uber. I also feel like a long weekend in Miami is all you need – anything longer and we would've been beat.
WHERE TO STAY IN MIAMI
We stayed at Palihouse, a boutique bayside hotel that was sooo Instagrammable. It had the cutest pool, was a block from the beach, and the service was superb.
If you're a grandma like me and want an area that is a bit more chill, I would recommend a hotel at or above Collins Park (above 21st Street). I found it to be quieter, calmer, and a bit more fancier than being right in the middle of South Beach.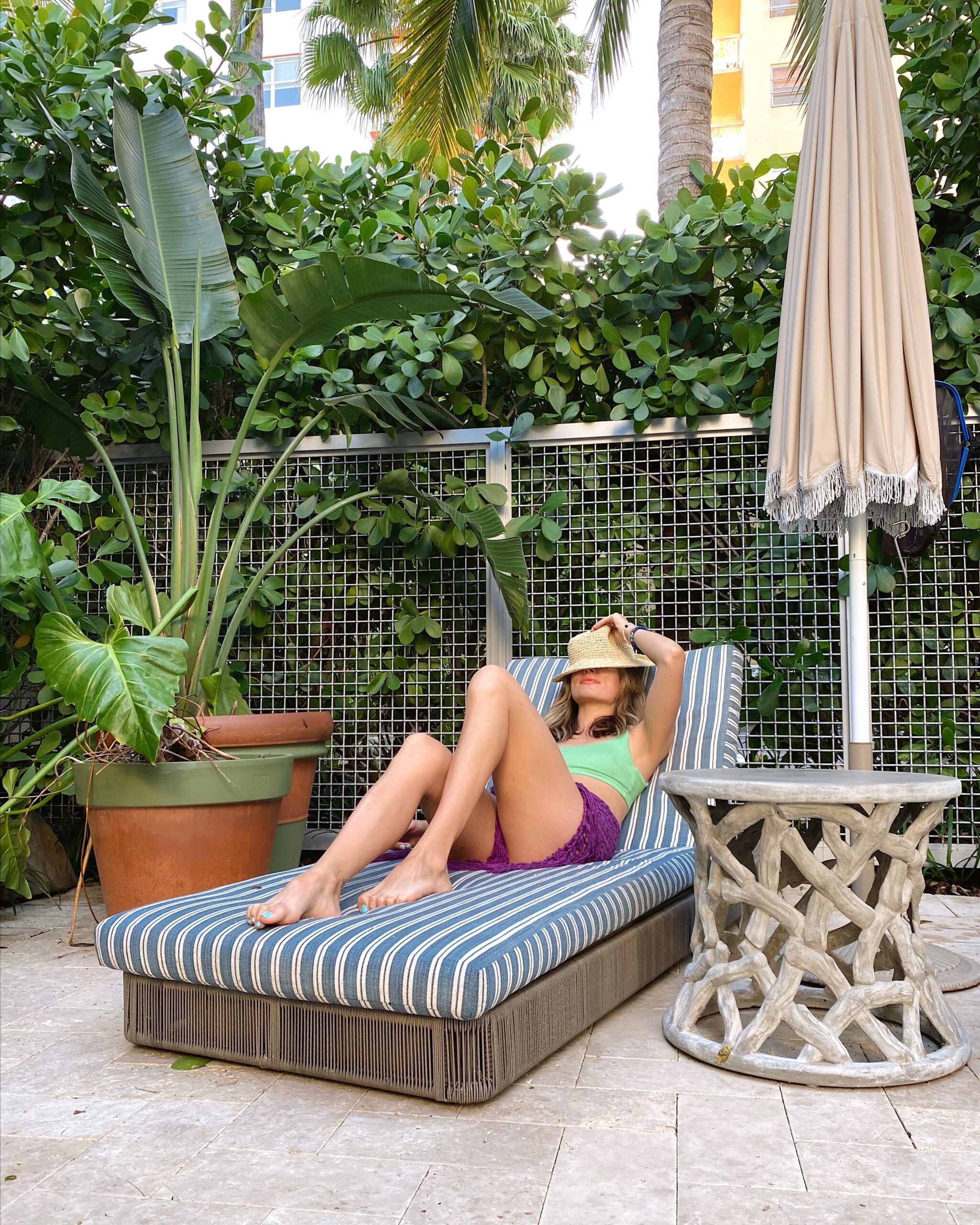 WHAT TO DO IN MIAMI
Please keep in mind that we weren't in Miami to party but instead, to relax. I was determined to finish a book I've been reading for far too long and really only cared about eating good food, getting a tan, and spending quality time with my man. Here is what we did and again, it was perfect:
Walk (or bike) along the Miami Beach Boardwalk
Head to the beach – plenty of entry points accessible from the Boardwalk!
Bike down to South Pointe Park Pier – especially at sunset
Explore the Art Deco District
Go shopping at Lincoln Road Mall (they even have a Zara.. swoon!)
Wake up early to watch the sunrise
Live music and cocktails at Broken Shaker
Get a drink at any of the beachside bars along the Miami Beach Boardwalk
Walk around Collins Park and see Miami Mountain (picture above)
Read a book and get order pool service at the pool
Explore Espanola Way
Visit Wynwood Walls (we did this on our way to the airport as it's more inland)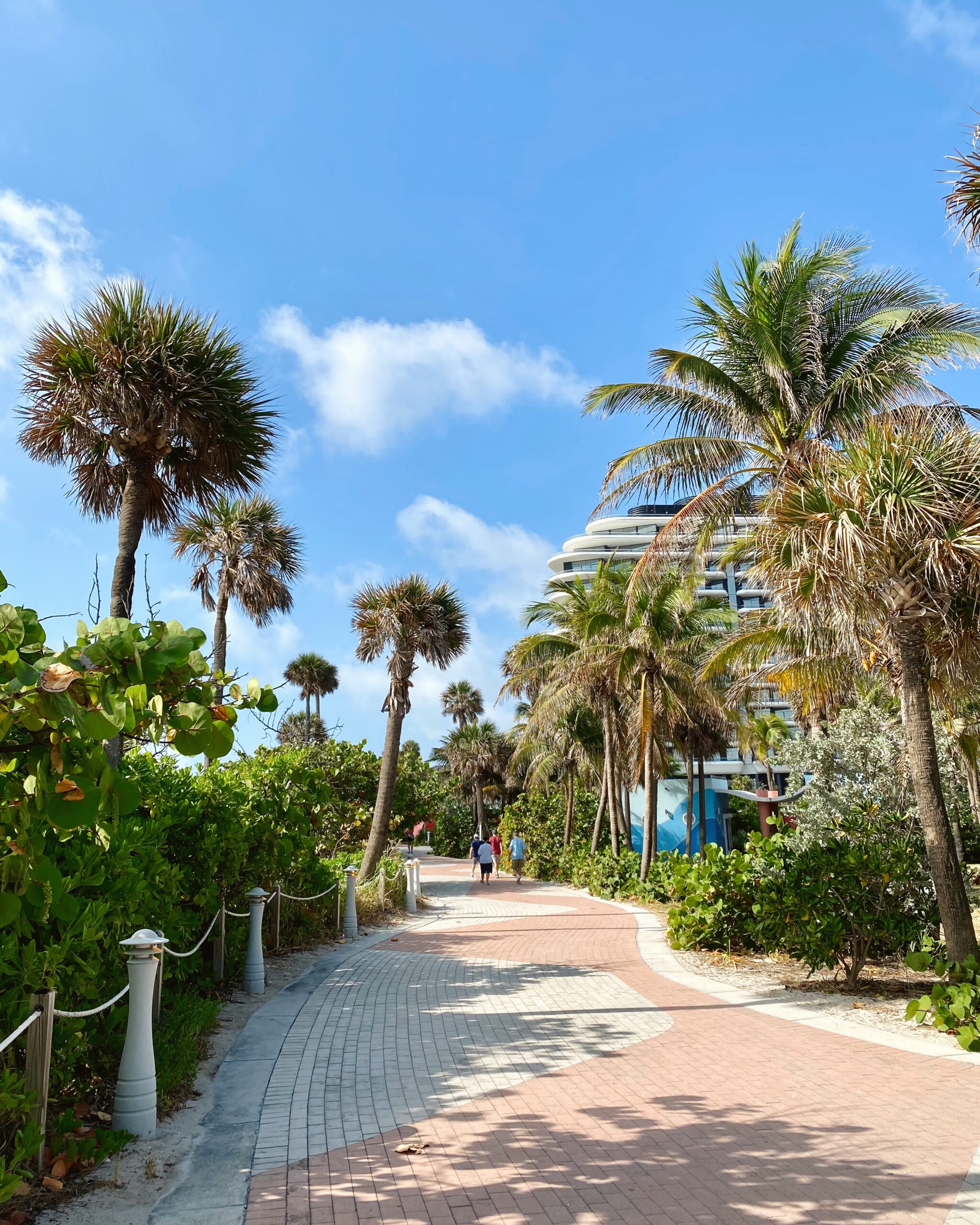 WHERE TO EAT IN MIAMI
Breakfast at Love Life Cafe (great acai bowls)
Joe and the Juice for coffee and juices
Shepherd Artisan Coffee for breakfast sandwiches and coffee
La Sandwicherie for the *best* sandwiches of all time
Carrot Express for healthy take-out
Surfcomber for a casual brunch/lunch
Las Olas Cafe for homemade cuban food and juices
Full Bloom Vegan for the most amazing vegan food you will ever eat – make a reservation!
1-800 Lucky – an Asian inspired food hall with delicious poke bowls and unicorn ice-cream (it's near Wynwood Walls)
Lincoln Eatery Food Hall (highly recommend a milkshake)
TIPS FOR TRAVELING
Skip traveling on busy days (Friday – Sunday) and consider traveling on slower days. We flew out Saturday and flew back on Tuesday.
Book your hotel weeks in advance and check several websites. Prices varied greatly across different sites and we used a promo code simply by searching Google.
If you're an influencer, reach out to the hotel and see if you can get a media rate for social media coverage.
Stock up on snacks, drinks and alcoholic beverages when you get there – it's easier to grab and go than search for food while you're out and about.
MIAMI OUTFITS: WHAT I WORE

We also love escaping to Boone, NC for a long weekend. Click here for some suggestions on things to do!