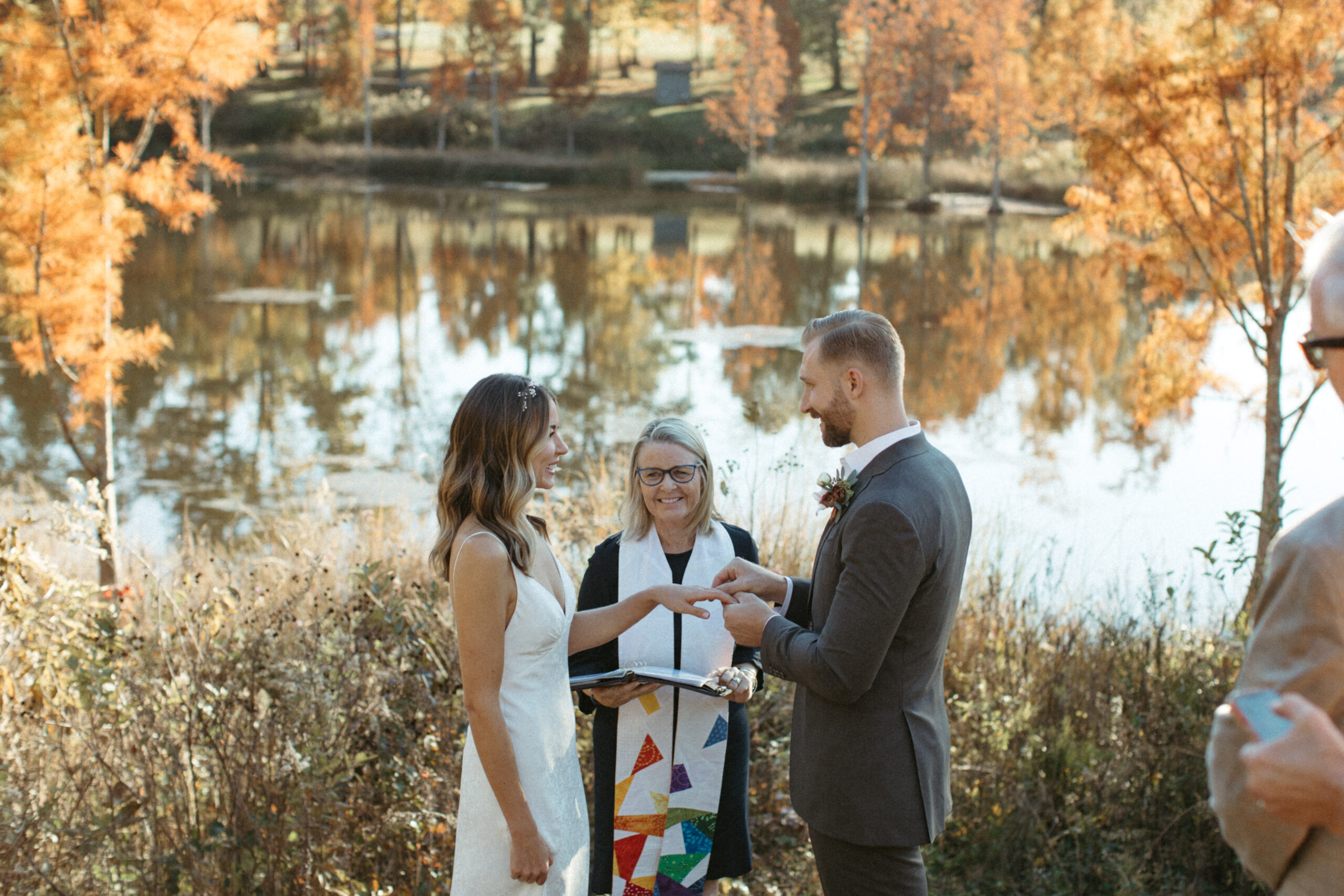 We eloped! It should come as no surprise if you follow me over on Instagram where I've been sharing sneak peeks for the last 2 weeks. On November 12th, we did the damn thing and eloped right here in Raleigh at the North Carolina Museum of Art. It was everything I imagined and more. It was beautiful, simple, relaxed, and perfect. It was also a surprise, hehe.
We decided to elope for a few reasons. The main reason is that Ryan and I are simple people. The idea of throwing an elaborate wedding didn't seem like us. We wanted something that was low-key and allowed us to really soak in the day and the love that surrounds us. We are also knee-deep in renovating our beach house so we are excited to throw the extra money we saved into our renovations. Even though our wedding was small, with 6 people to be exact, I did put extra thought into every single detail and I truly feel like it was an exact representation of us as a couple.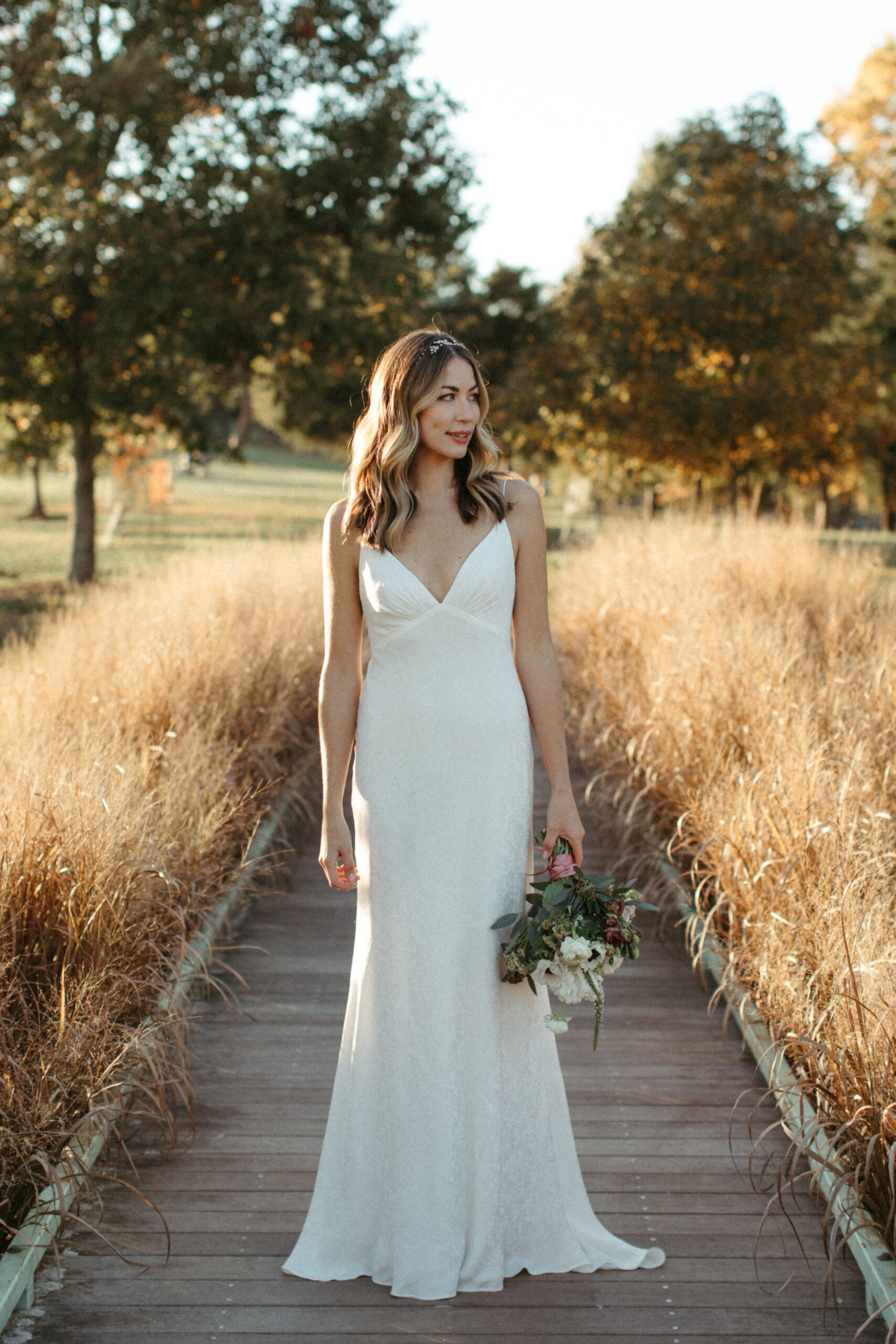 ELOPEMENT DRESS DETAILS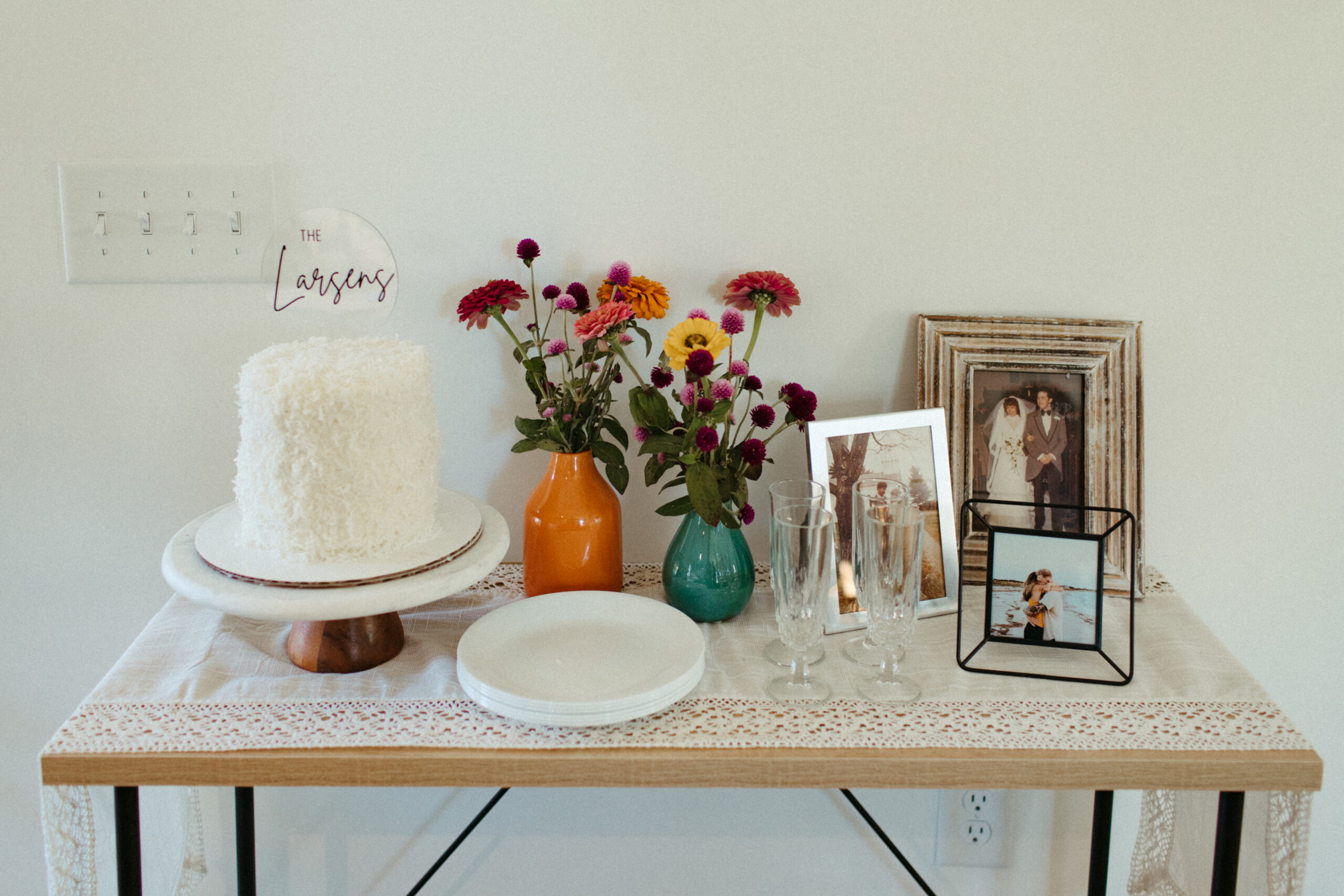 DETAILS OF OUR NORTH CAROLINA ELOPEMENT
We got ready at home together and snapped pictures in our backyard. It was so important I got pictures with my boy, Ollie!
We then eloped behind the North Carolina Museum of Art with our parents present. Heidi Gessner was our officiant and she was great!
After we finished pictures at NCMA, we enjoyed champagne and appetizers back at the house.
We danced to our wedding song underneath the twinkle lights on our back deck.
We then enjoyed dinner and cake at Second Empire with our parents.
I ordered a small custom coconut cake from Hayes Barton (my favorite!) and froze whatever we didn't finish.
Both Ollie's handmade bow-tie and our acrylic cake topper is from Etsy.
I played this wedding playlist on Spotify for the entire day which set the mood.
Brett Donar from Brett and Jessica Photography was our photographer and we booked his elopement package. He is a dear friend of ours and I am so lucky he was able to capture our special day.
Click here for recent blog post featuring a long list of creative and unique ideas for your wedding.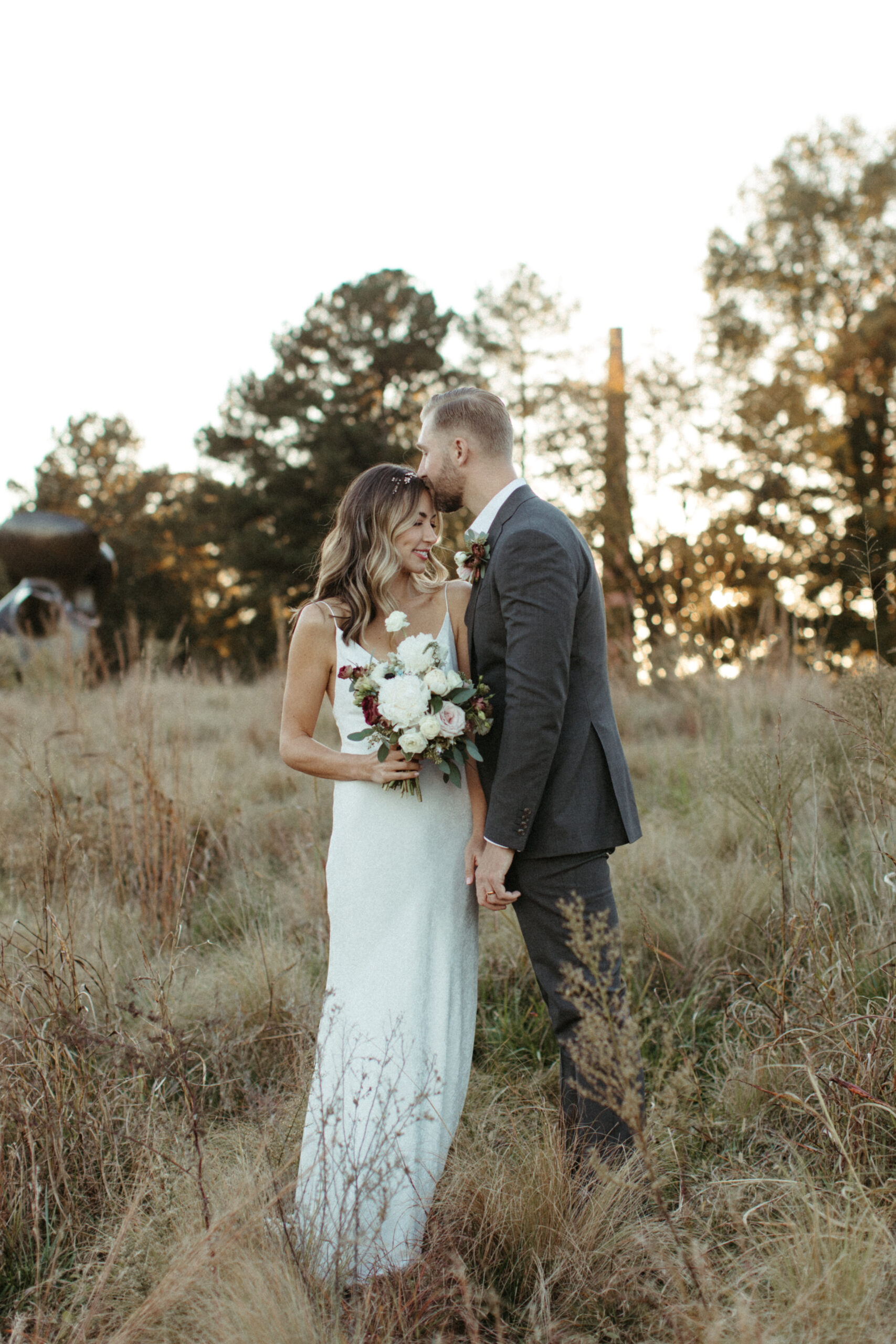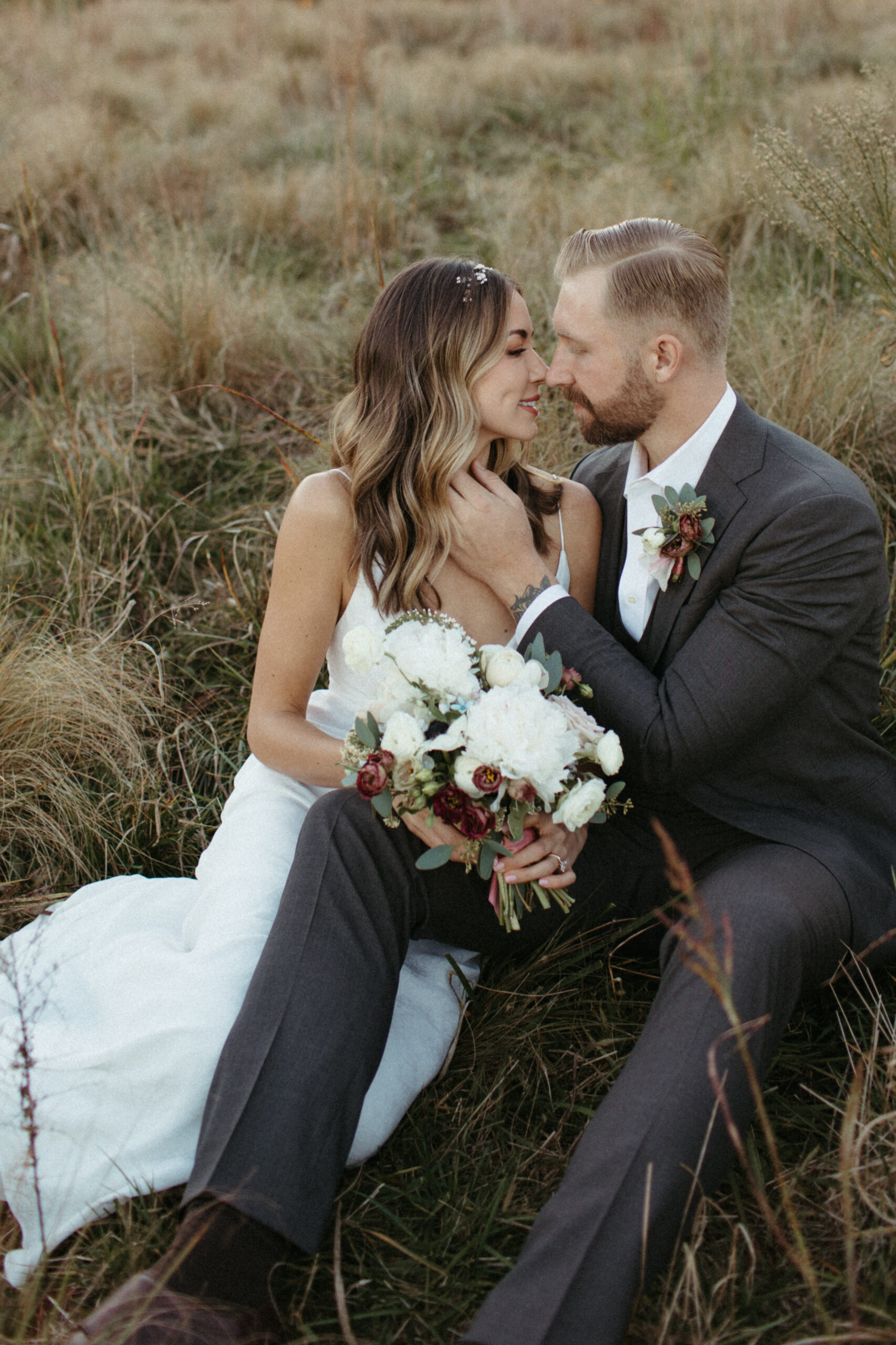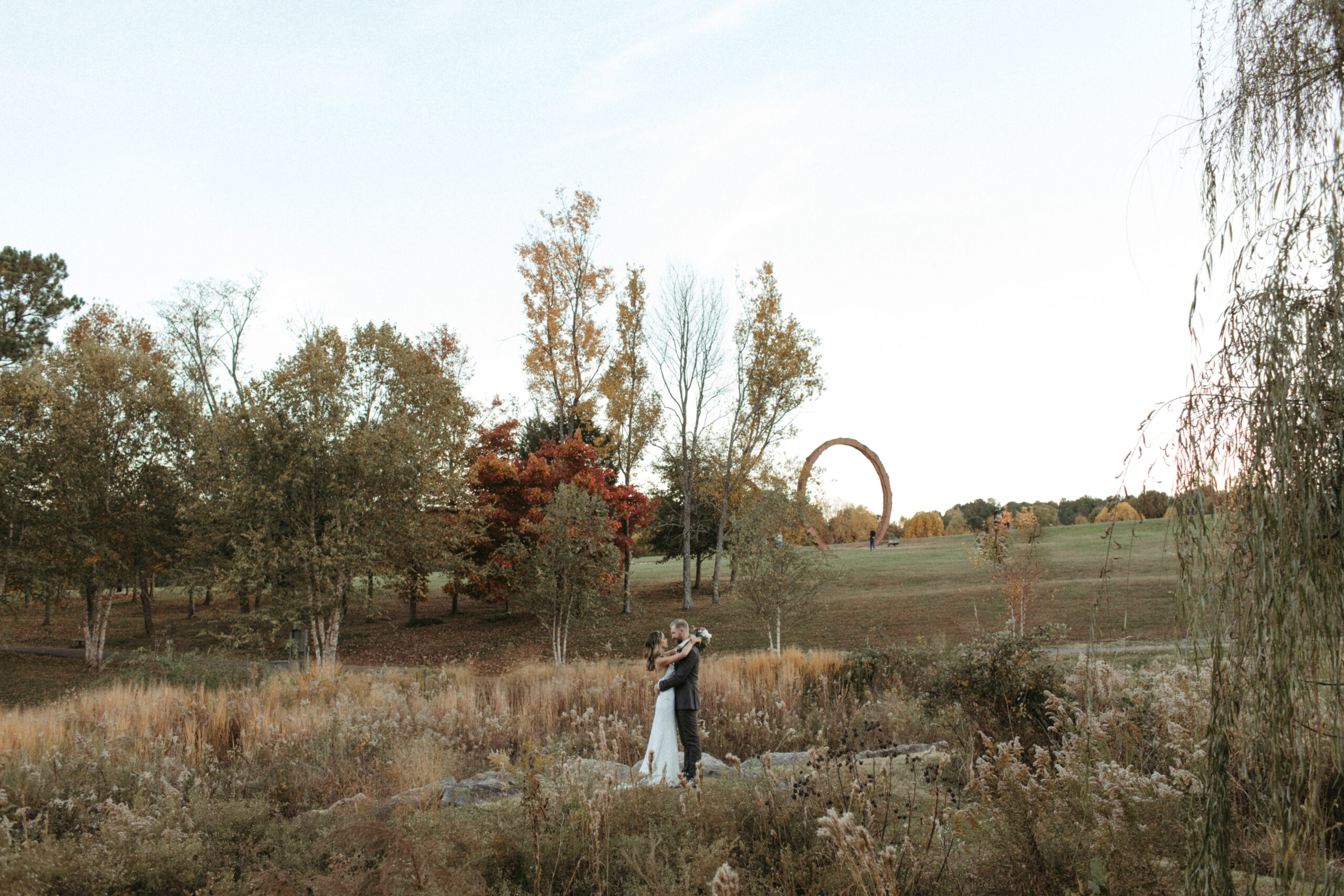 I am so thrilled that a) we eloped and b) that I can now call Ryan my HUSBAND!! I am so excited about what's to come. If you have any questions about eloping, please do not hesitate to reach out! I love talking about all things wedding with all of you. Stay tuned for a few more elopement-related posts!